Cue up The Great Commodity Bullrun of 2021. Here's a look at the industry movers before FED speak tomorrow: Aluminum, Nuclear, Shipping, & Oil & Gas. I seriously doubt Fed Chairman Powell changes course tomorrow, I actually happen to agree with the humble Downtown Josh Brown and think the Fed will give hints of a tapper, but it won't be at tomorrow's meeting. Should the FED remain course, we get a green light for the commodity index to scream higher.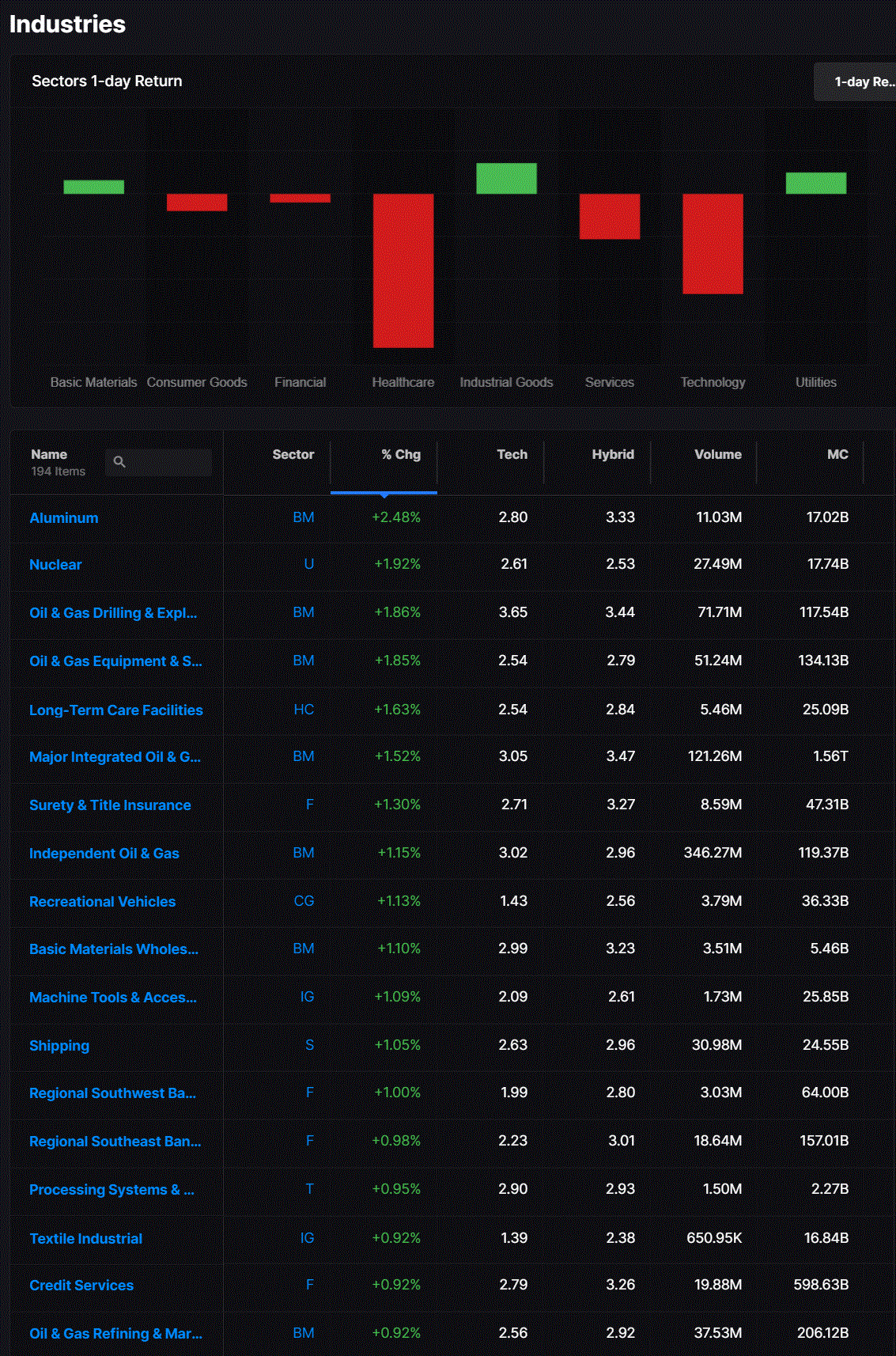 __
Aluminum names saw a massive rally from the morning lows, and managed to close at the highs of the day. Here was your strongest group at the close: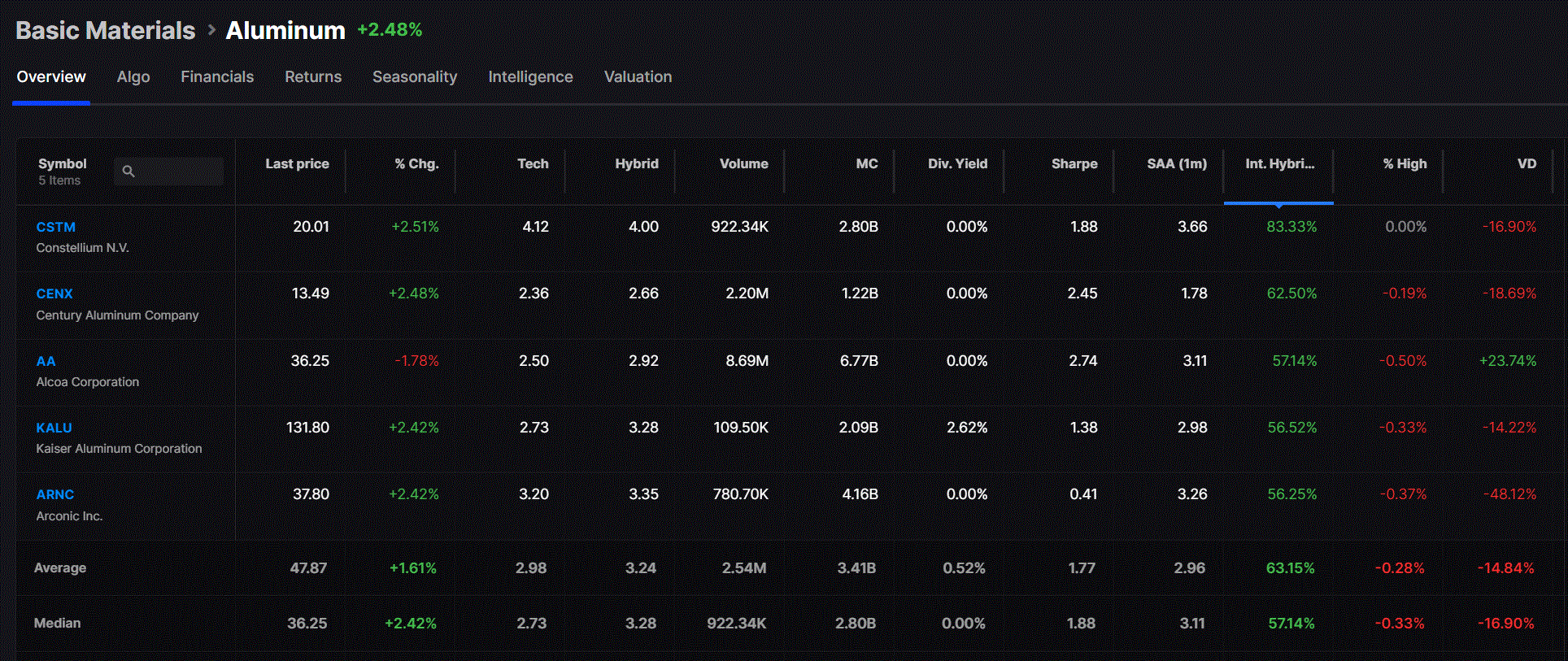 __
Within oil & gas exploration, here are some of your leaders ranked by the Overall Stocklabs Hybrid Score.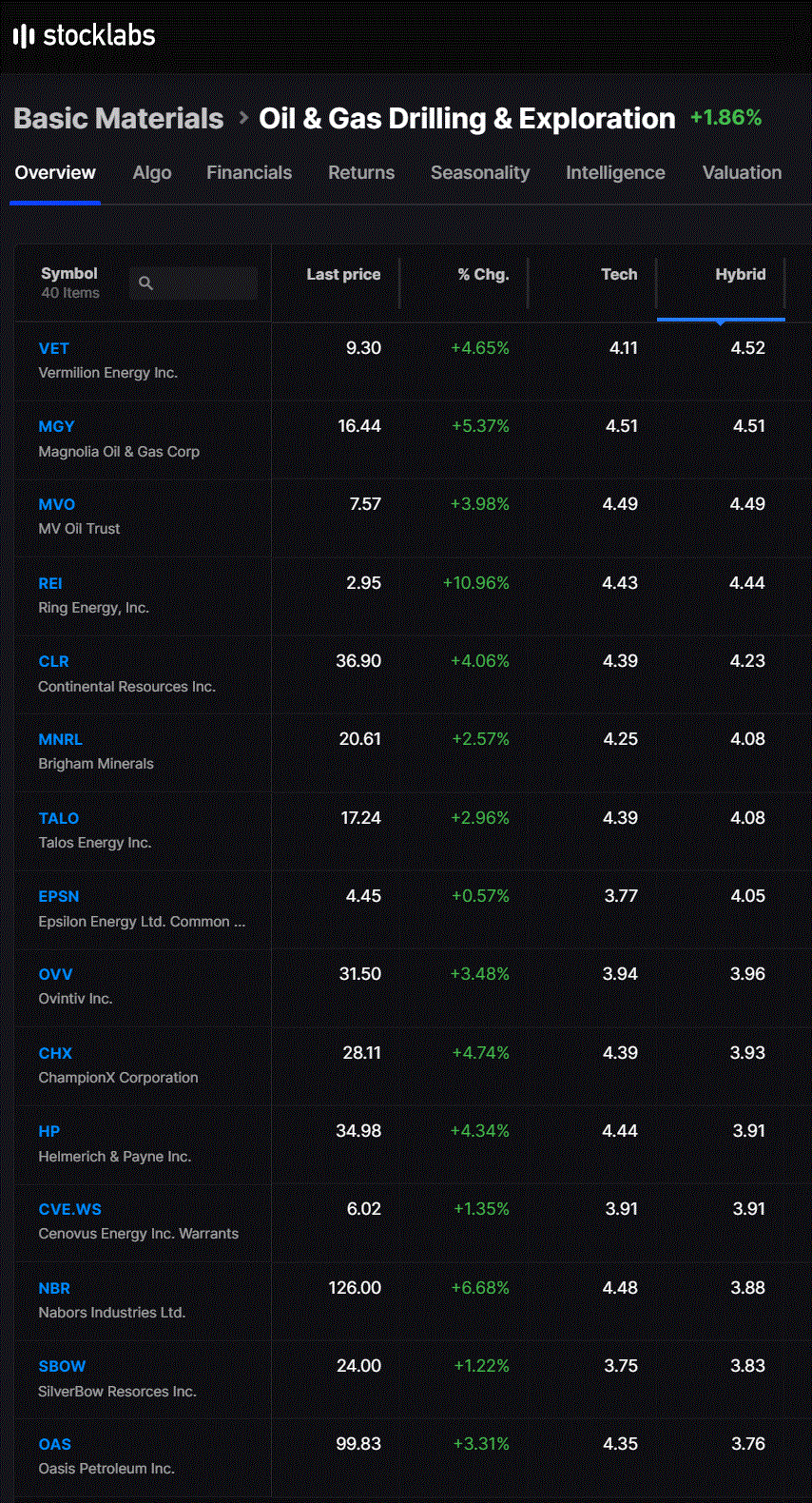 And, here is Oil & Gas Equipment:
_
And, the independents: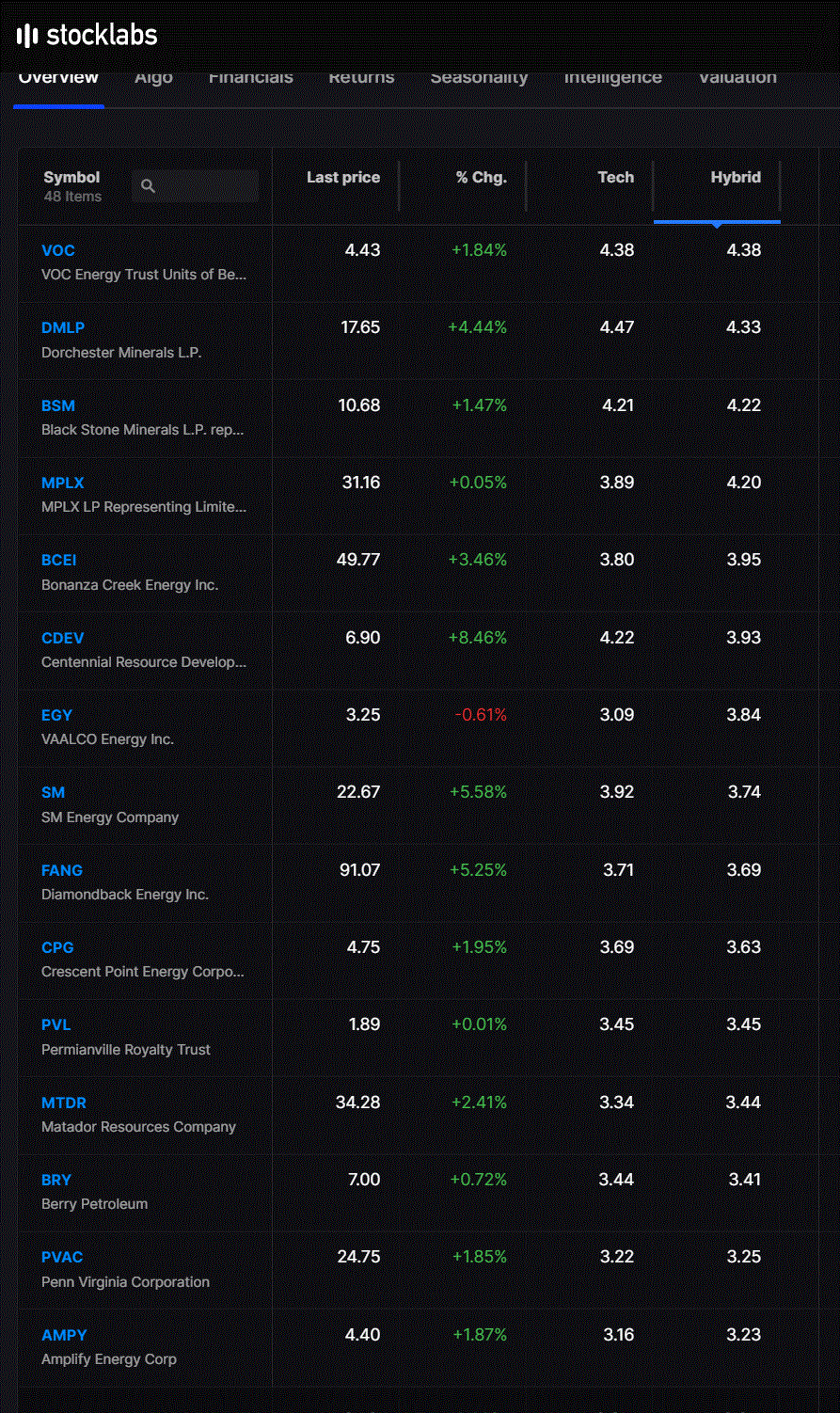 ____
As always, I will check the Stocklabs scans tomorrow to see where the volume is. For members, here is the scan I will be watching: CLICK HERE AFTER FED MINTUES 
Comments »