If you had a bad week in the market, chances are you are not alone. Just take a look at the carnage below as our annual March Madness Torunament get's underway: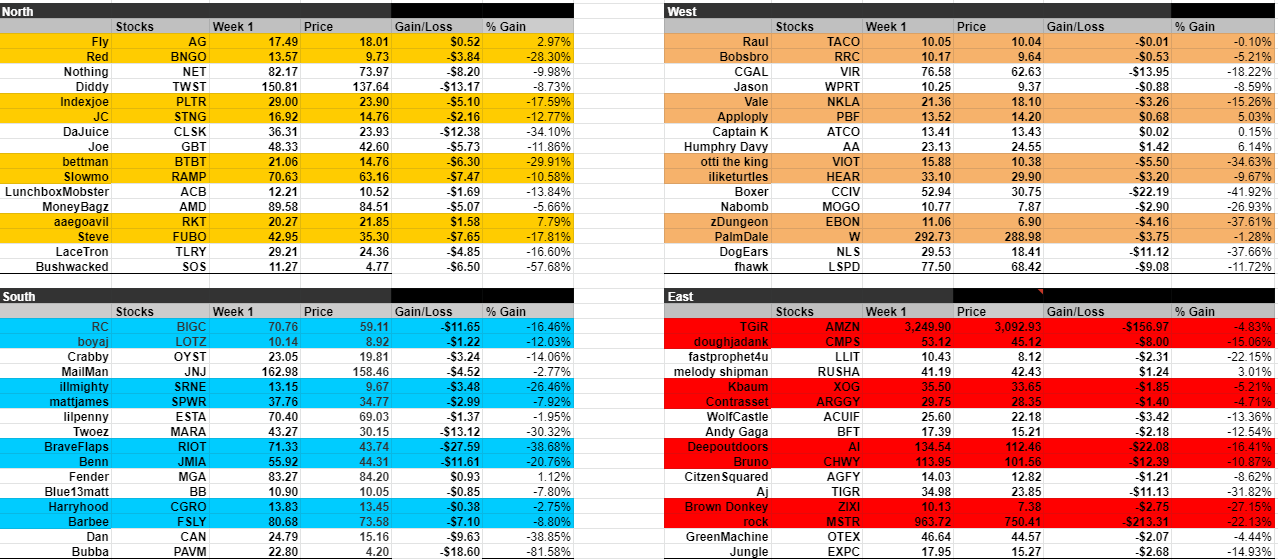 __
Sadly, my $BIGC has been Lorena Bobbitt'd by the good folks at $LOTZ, and I have yet again been eliminated in round one. I see that Fly & Raul made it to round two, therefore I will root for Tacos and Silver in the month of March. Indeud, the bracket has been updated: CLICK HERE FOR ROUND 2.
Have a good weekend all!
Comments »