I've been saying this feels like 2018 price action. If that's the case, consider the fact Nov 2018 closed up 1.7% for the month and we're already up 3%. Also, Nov 2018 was wretched up until the end. Perhaps some strong BLACK FRIDAY data bailed it out. You damn well know this BLACK FRIDAY will be featured in 3D, with hordes of people robbing stores blind. They'll rush into stores, just like before, but this time they'll loot everything in sight.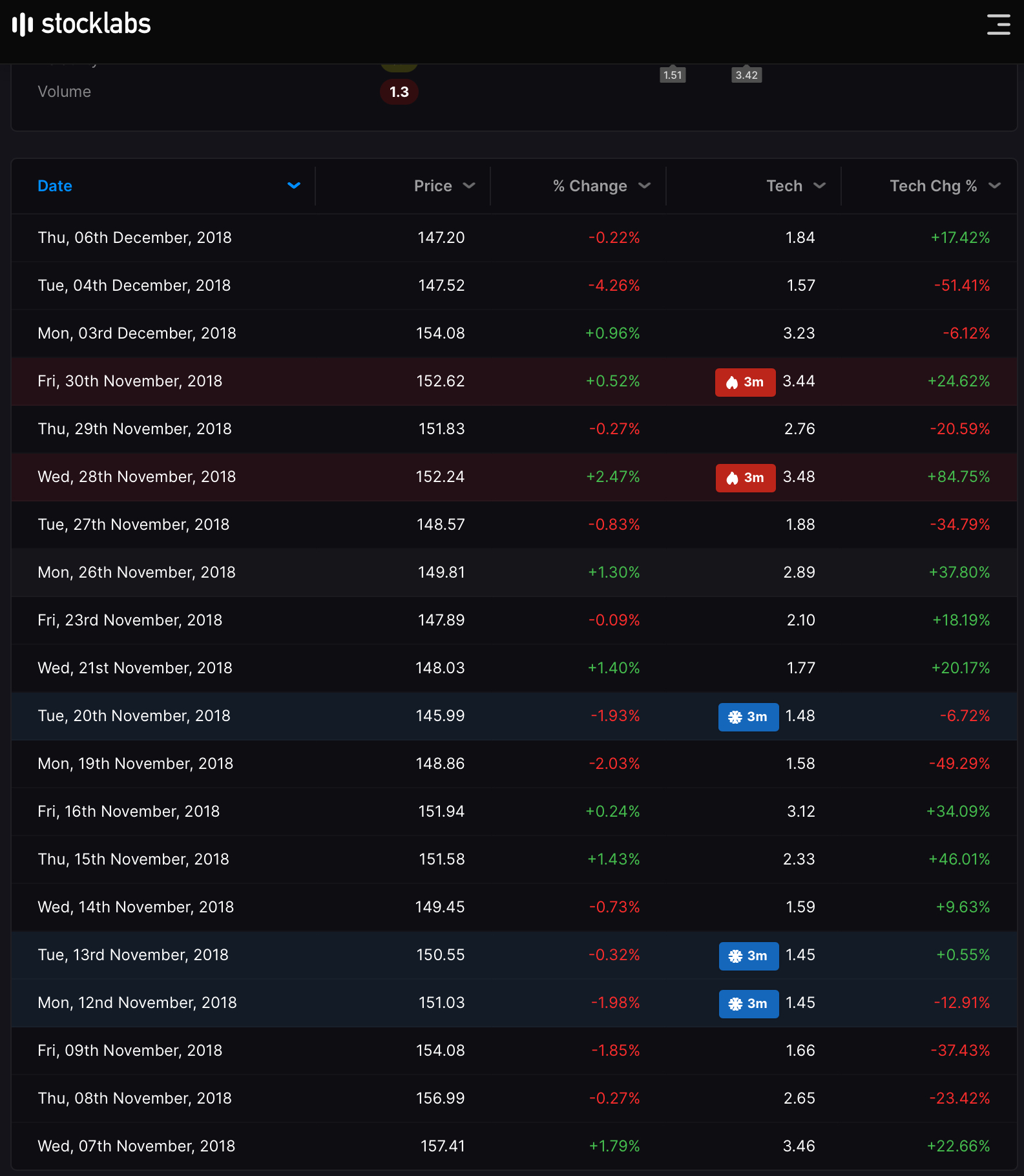 Nov daily price action, 2018
I closed out all of my positions in trading except for the $TZA; and I'm higher by 45bps. The gains are in large part thanks to $MSTR, as $BTC careens higher. I'm a big fan of Bitcoin.
The other notable concern today is the price of oil is rebounding, providing succor to an otherwise pathetic cadre of big oil investors. For all of the hype, oil has been a fantastic disappointment for more than a year.
We never did get the big spike to $150.
Lastly, rates are higher by 5bps. Keep your beady little evil eyes on them and be mindful the market might've already achieved the gains for November. We might even backslide a bit until after Thanksgiving to get a better look at holiday sales and shrinkage.
If you enjoy the content at iBankCoin, please follow us on Twitter