I had 15% UVIX on top of a 100% long book heading into Fed. I had been perfectly balanced up 1.6% prior to the decision. The Fed hiked and the initial move was up, which I knew was a scam. Powell's comments were hawkish and down we went. As the session progressed I lost balance since my longs began to outpace my UVIX hedge and I lost about 120bps from the meeting.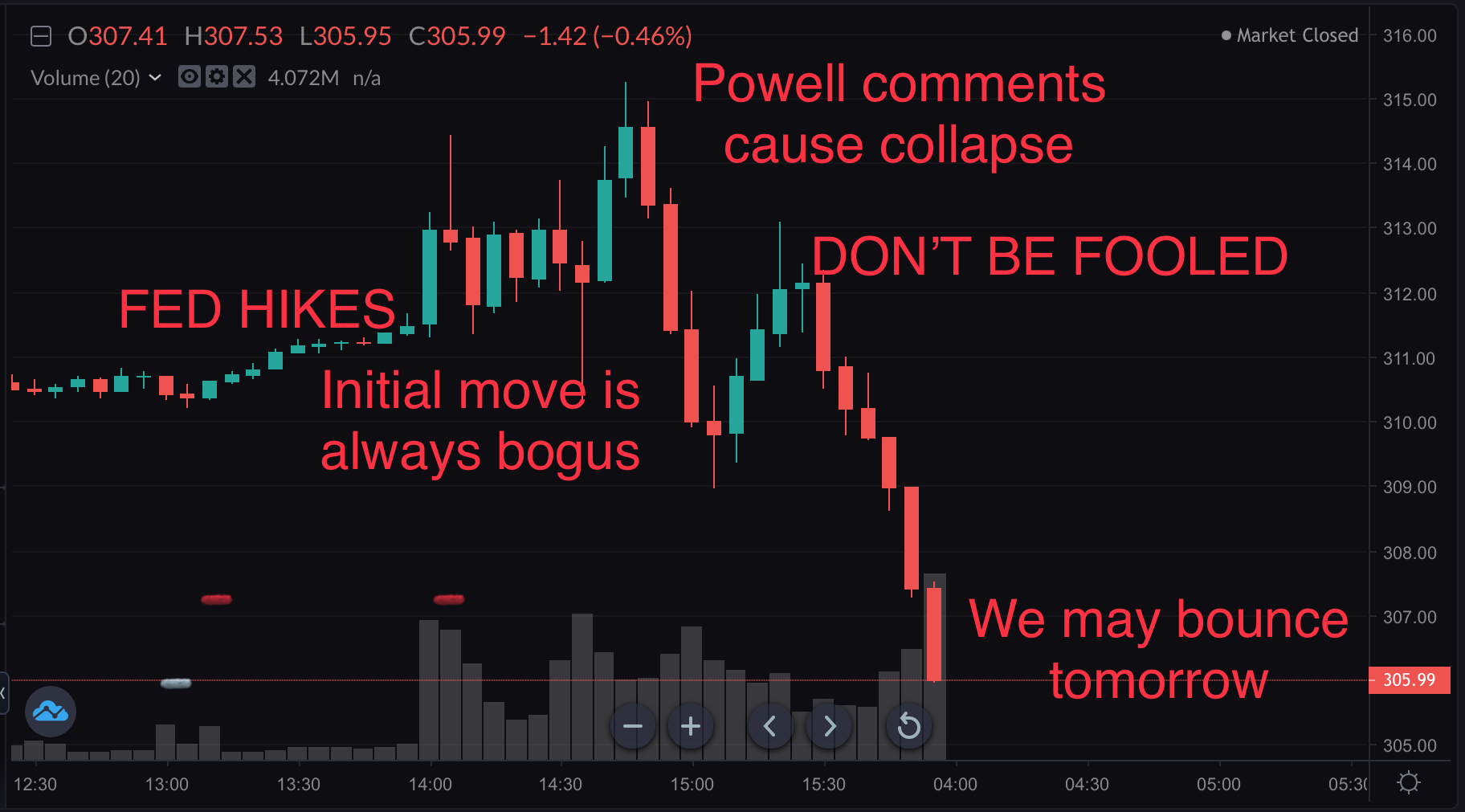 I booked $20k in trading profits, via SQQQ, FAZ, and UVIX. Seeing the regionals get hammered, I figured my bias deserved to be bearish with 5 mins left to trade. I was 45% short, bear'd up and eager. However, muscle memory kicked in and I recalled the innumerable Fed days where markets rebounded the next day after some spin.
I closed out most of my shorts, keeping a 10% UVIX just in case.
I did lose some balance in my hedging — but still closed up 43bps on a day that most of you, without doubt, got your brains blown out clean.
If you enjoy the content at iBankCoin, please follow us on Twitter