Let me describe today's action in terms of knife fights.
A champion knife fighter enters the subway filled with enemies. He quickly knifes them, one by one — some in the face, others in the leg and, on occasion, in the neck. His goal is to wipe out all enemies so he can take a shit on the tracks. He finishes off his last enemy via knife to eye socket. Feeling good about himself — he is rewarded with a good shitting in the middle of the track. You know where this is going next.
"Aha, I will not be fooled by the olde speeding train gambit," says our champion — so he quickly lifts his pants up and does a backflip onto the platform. When he turns around to walk towards the exit — a clown approaches him with a shotgun. Outmatched, our champion knife fighter does a backflip to evade potential buckshot and falls directly into a speeding train — which removes his head from his body and thrust it 3 stations ahead.
Tomorrow the clowns are coming.
Look at the pageantry, buoyed by 11 for 14 day trades.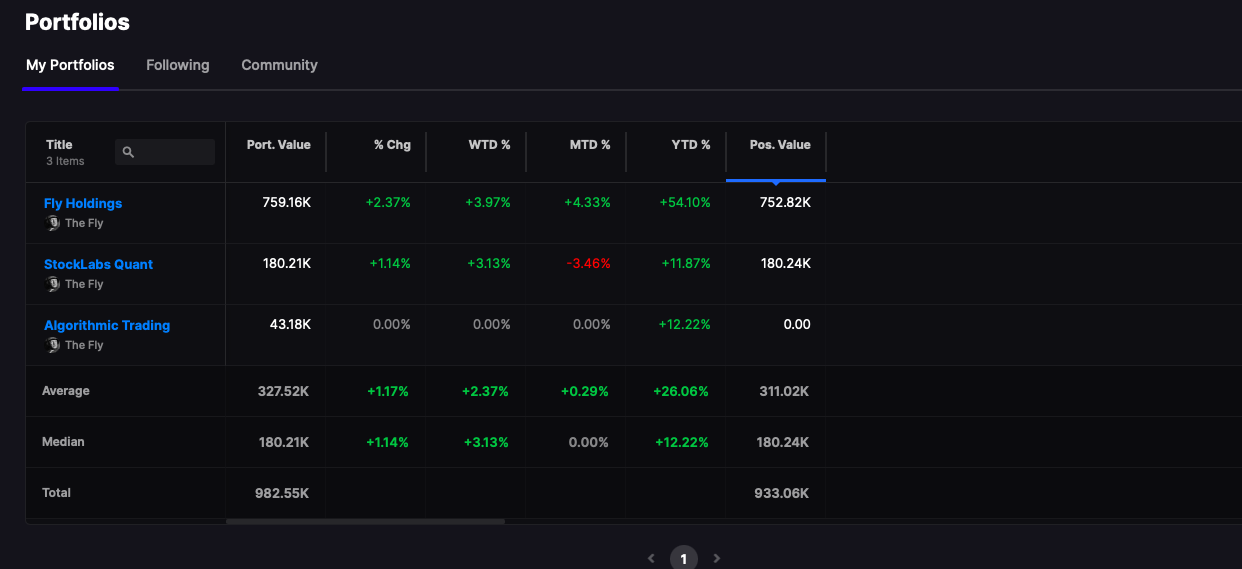 If you enjoy the content at iBankCoin, please follow us on Twitter