It's clear to me that I am under surveillance from powerful figures who take the other side of my trade in order to rack me with losses. I cannot clearly explain what happened to me today, completely raped from the opening tick forward. I was briefly teased with a small semblance of winship, only to quickly be discarded like a molded piece of cheese — shutting the fuck lower at -169bps for the session.
It was all so whimsical and also imbued with magic. I had this great big UVIX position after successfully trading out of SOXS and then out of nowhere, with the market going lower, IT COLLAPSED. I was forced out for a 1.8% loss and it bottomed there. So I got back into SOXS, which was leading due to the MU news. What happened next was so surreal, I was frozen with amazement. It GAPPED THE FUCK LOWER TOO, based off a small blip in the market, providing me with 3-5x the losses I would have endured if in LABD or SQQQ.
I've dipped to a level not seen since September.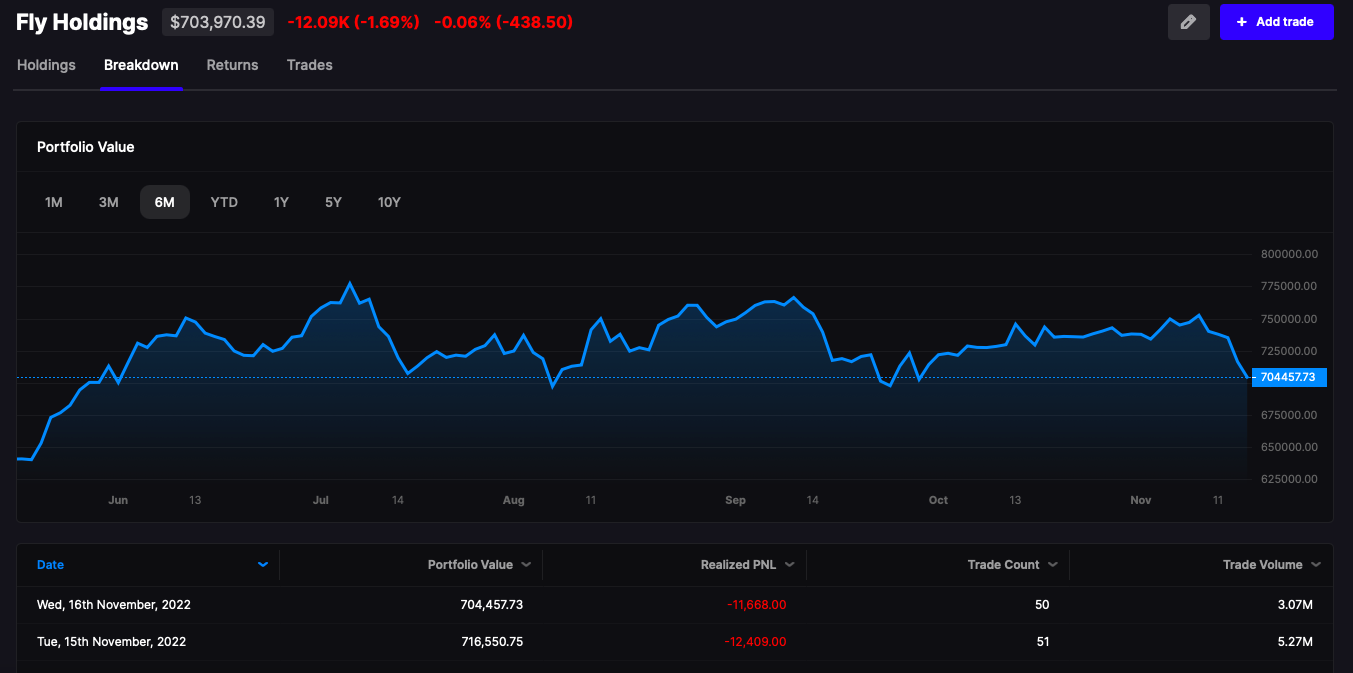 What makes matters inexorably worse is that everything I said would happen did. I called for a big gay rally in the markets led by SMH and I failed to take my own advice — based off some notion that cogent thinking Fly is somewhat worse than "in the trenches" moron hopped up on 10 cups of double espressos and bacon snacks.
I'd like to predict this being my bottom, as it has been for a period of 6 months or so. But I can't get a handle on this tape, long or short, and probably should just call it a year and fuck off until 2023.
But you know I can't do that — because that would make sense. I'll shoot out the gates again tomorrow with $200,000 triple lotus ETF guillotine trades again, scalping for 1% in a flaccid effort to make 30bps in a tape spawned from Satan himself. To be honest, I hope the whole fucking thing blows up already, taking me with it. I'll get a job at Target and tell people to fuck themselves when they ask me for help. I've been torturing myself trading stocks since I was 10. I'm 46 now and I have no idea why I liked stocks at 10, coming from the sewers of Brooklyn, being chased around my apartment by mice and waterbugs, hiding under the covers because the waterbugs also had wings and would fly about the house.
NEVERTHELESS, I remain the clown and will head out there tomorrow and give it the old college effort.
If you enjoy the content at iBankCoin, please follow us on Twitter