Markets plunged by 600 for a variety of concerns today. Firstly, the elections proved Pax Americana is in fact dead and this nation is in its final stages of collapse. Secondly, people are spooked over the impending collapse of FTX — which has sent SHITCOINS sea-worthy into a deluge of fire and brimstone. Lastly, people are concerned tomorrow's CPI numbers will come on "HOT AS FUCK", as some might put it, which will then cause the Fed to hike rates until your eyes bleed.
In so many ways it's over. The job losses are only first beginning and next we shall see COLLAPSES of large institutions. For example, everything is concerned about CS — but SIVB is down more than it YTD. There is a profound sickness about every aspect of this market. The permanent bull class of investor has been stabbed in the chest and buried.
On the topic of me, my favorite subject, I banked +75bps today in professional trading. I am hedged and smart and I will never blow up — not now, not ever. Whilst my methods might not produce 10% daily gains during short rallies, I am as right as rain and never blow up.
Here I stand before you, presiding even, +53% YTD and a quantitative passively invested portfolio up 11%, as the cunt at ARKK stacks dead bodies atop of losses — DOWN 65% YTD.
As for the CPI: the past month has been red hot for commodity prices. Expect inflation to be a problem until these pries drop.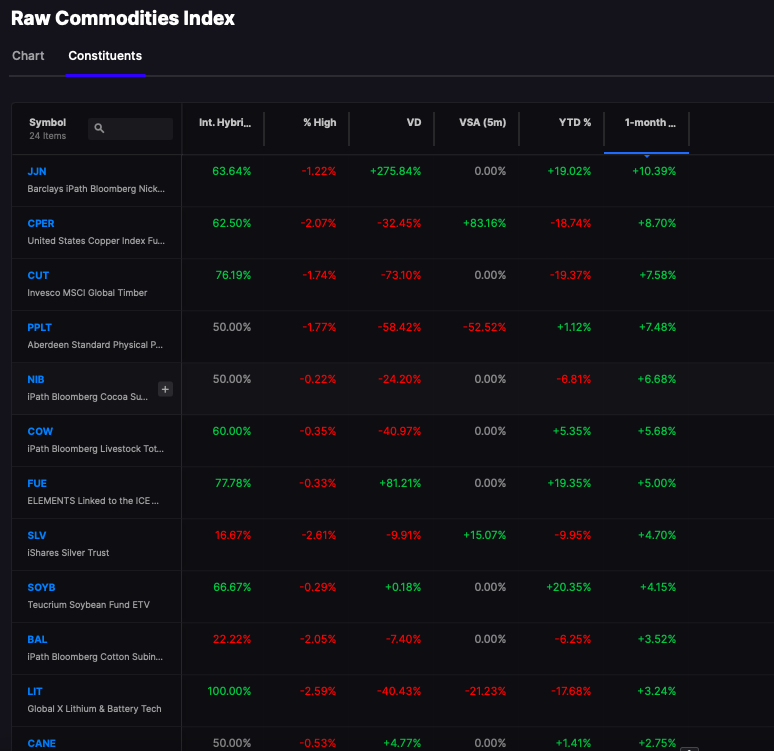 Data via Stocklabs
If you enjoy the content at iBankCoin, please follow us on Twitter