The action today was bullish save the last hour. I'd like to offer feedback based on today's action, but it seems the market collectively has amnesia and simply resets every day. It is not possible to base tomorrow on today. Ergo, one must forecast out into the future by way of crystal ball to ascertain a palpable trading stratagem.
My gains for session.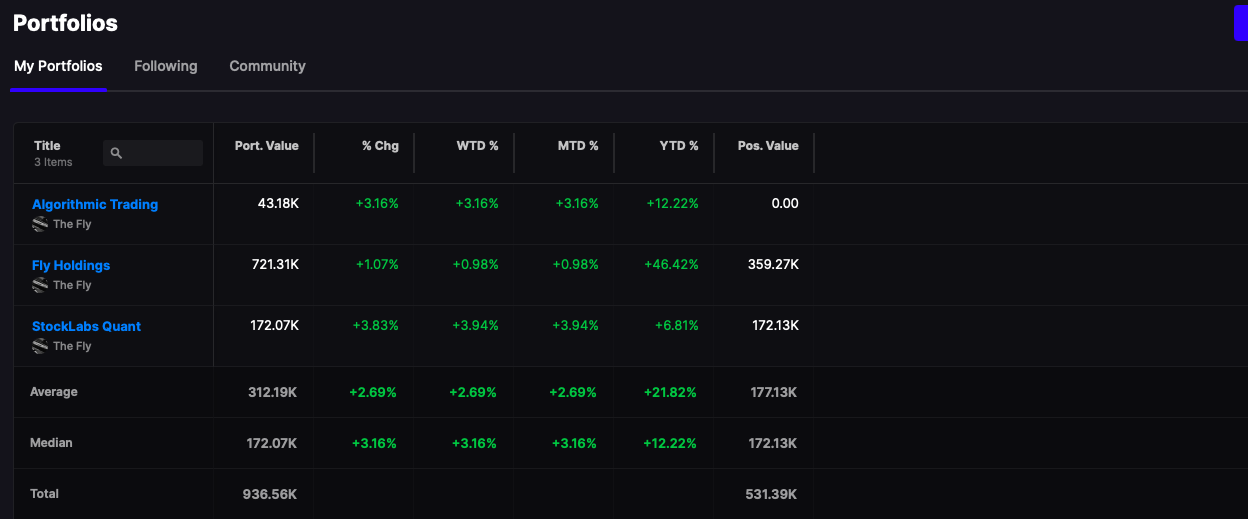 My gains were 50bps at the open and I doubled them by way of intra-day trades. I closed the session in a slightly bearish bias, with TMV, UVIX and TZA positions, only offset by a long gold and a few stocks — mostly cash. My thoughts are uncertain. Following large declines, historically, markets are 50-50 for October, even in bear markets. We would be 100% within our rights to surge here and totally fuck bears. At the same time, this isn't exactly an encouraging environ for longs.
If you're watching tonight, keep an eye on EUR/USD and GBP/USD crosses, WTI/Brent, and US 10yr yields. If the dollar weakens and oil ramps into OPEC meeting this Wednesday and bond yields come down — we might rally hard. Just know that any reflation of markets is often led by commodities, which is exactly what the Fed is trying to stop.
My raw commodity index in Stocklabs was higher by 1.36% today and has been basing out for months. It actually looks like it's ready to bust loose. If so, forget about peak inflation and prepare to be raped further by the FOMC.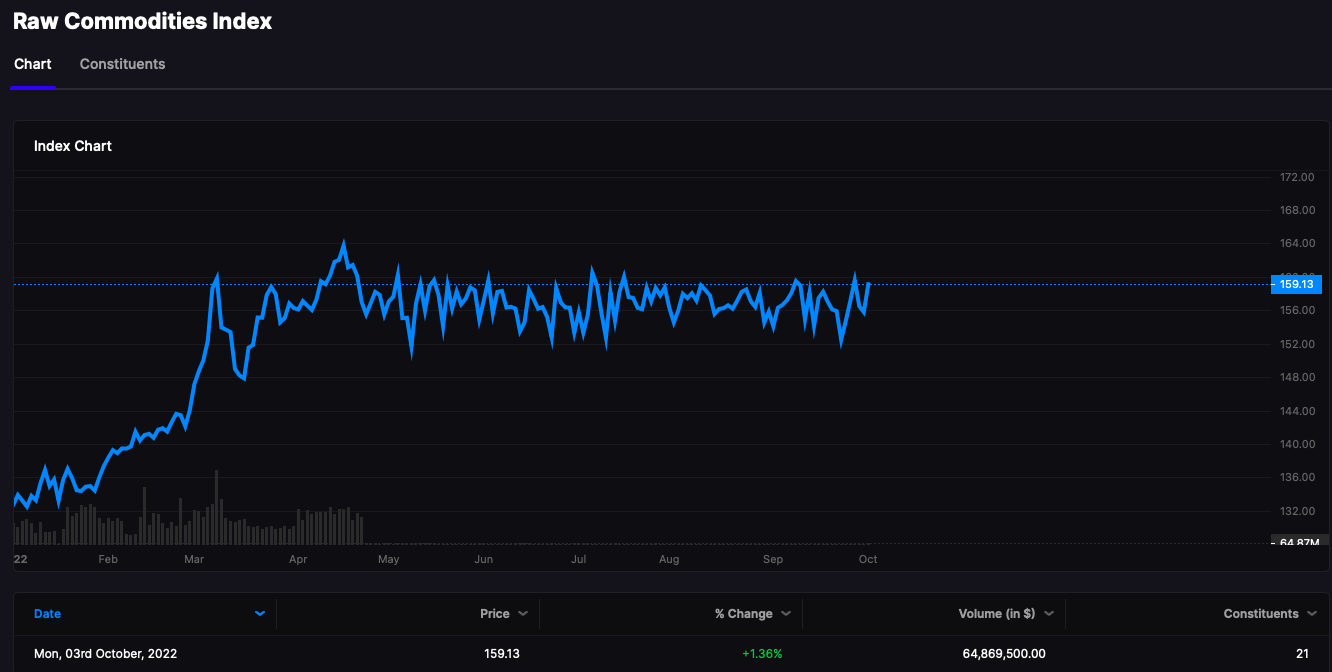 In lighter news, the first annual RACE TO ZERO contest inside Stocklabs is underway, with impressive results. It's not too late to join. Winner of this contest takes home $1,000 in fiat.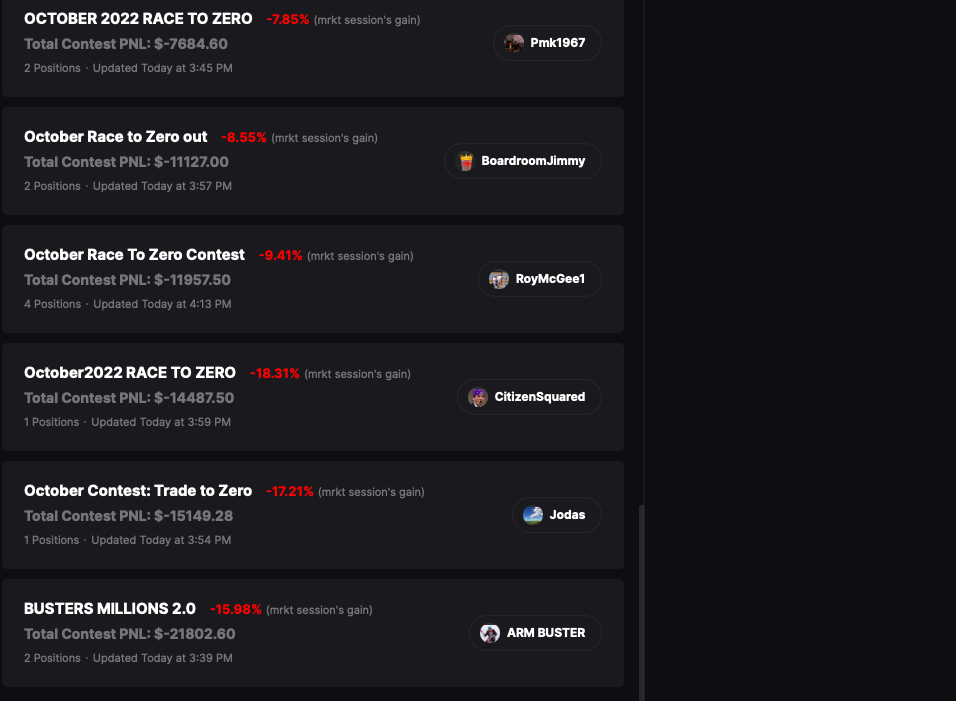 If you enjoy the content at iBankCoin, please follow us on Twitter