Greetings
I just logged off Twitter after absorbing some great news for NATO. Apparently the Ukrainians are winning the war again and will, at some point, "liberate" both Crimea and Russian controlled Belgorod. This is great news for the west and I am hoping their HIMARS production facilities are working fastidiously, but in a manner on par with equity and equal opportunity for persons of color and pansexuals worldwide.
On the important issue of the stock market, we are nearing the end of summer and will be getting back to business soon. The month of September of course looms and with it a plethora of opportunity to be killed in action.
Below are returns for IWM during the month of August dating back to 2000, courtesy of Stocklabs. As you can see, it has been littered with tragedy and if I am being honest with all of you here and now — I can almost taste the tears of the bulls as they probably had such high hopes after a summer of debauchery and looking forward towards Pumpkin'd Pie and carving out the olde Jack O' Lanterns.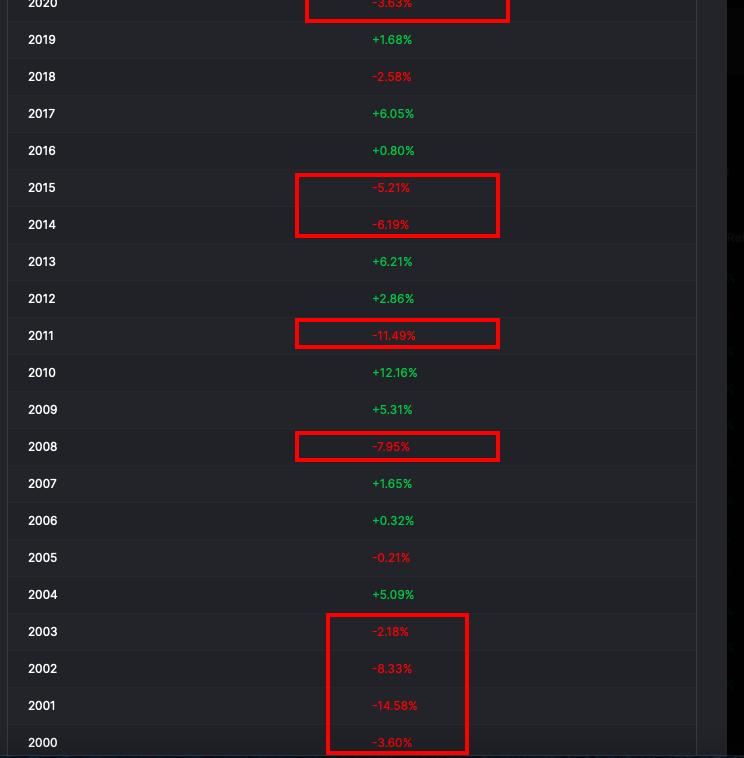 Does this mean we will face a similar fate in 2022?
Yes, that is exactly what it means. This is not a blog of guessing, but a blog of telling. I am telling you now — the market will collapse during the ill fated month of September and if you're not careful about your portfolio — you too will be liberated from your money and sent packing back to the cold tundra of poverty.
We need a 1970s recession pic.twitter.com/1e9UZsfj9r

— John W. Rich Kid (Wendy's Fry Cook) (@JohnWRichKid) August 20, 2022
If you enjoy the content at iBankCoin, please follow us on Twitter