Last week Le Fly closed at recent lows — OFF 10% FROM HIS HIGHS. For this week I closed up 7.5%, within a cunts hair of new and fresh motherfucking highs.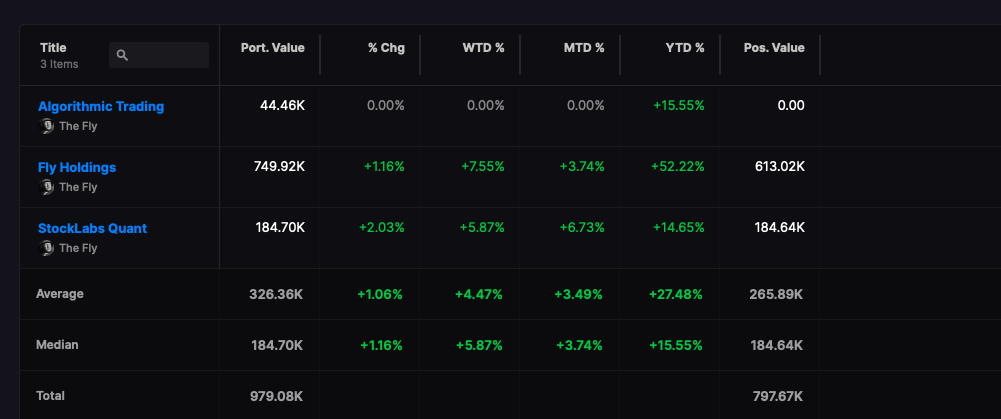 Look at how fucking stupid you all look now, sitting there with a busted elbow, retarded, surrounded by degeneracy. "The Fly" reigns supreme once again and all of you fucking retards can dive head first into a water-less pool.
It's worth noting, the Stocklabs quant portfolio EXTENDED its cock today by 2% and is now +14.65% for the year. This strategy doesn't use anything but the SL algos and you'd be wise to acknowledge it and understand that my robots can trade better than you.
I stand before you towering, a great man, up 52.33% for the year — bowling on my enemies because it's fun and easy to do.
I closed the session 18% cash, NO HEDGES, seizing Monday morning by its balls in preparation for THE BIG RUN.
WHORE!

If you enjoy the content at iBankCoin, please follow us on Twitter