It was a terrible close. If you are a permanent bull, like some people that I know, you should have clammy hands into this close, which presided over longs with a sword against their necks ready to chop away. I will have you know, I am fully invested and slightly leveraged, big bets in commodities and heavily short banks and long volatility. It is my belief, being perfectly honest and all, markets are on the precipice of rout.
BEHOLD the returns for Fridays during 2022, data via Stocklabs.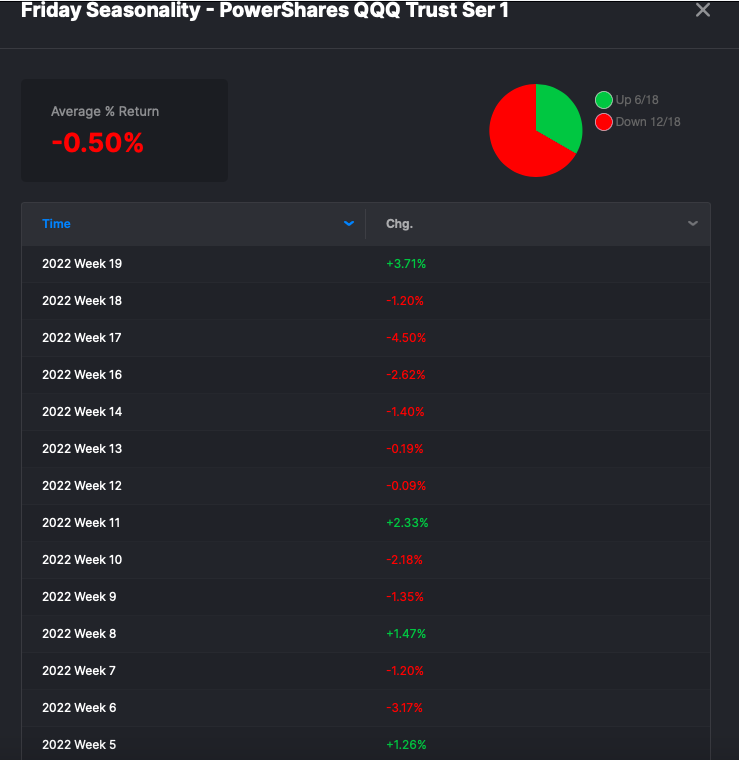 If you're reading this bloggery, smugly viewing the PANW earnings beat and thinking "boy this Fly guy is gonna be wrong" — let me inform you that there is ZERO chance I will be wrong and 100% certainly you will be dispatched, unceremoniously, first thing tomorrow.
If you enjoy the content at iBankCoin, please follow us on Twitter