It was a very nice market — wasn't it? For a moment there after Fed's Powell started to TALK SHIT the markets crapped out and many of you dove headlong back into the concrete pool SHORT. You SIR were of course wrong. We could be in a bear market and still feel like things are getting better and how stocks might, dare I suggest, go back to record highs. These are lies and what you need to understand is — the world doesn't work according to your fucking schedule.
For example: The morons at Tiger Global, who have become billionaires being morons whilst I blog and tweet all day with other morons, sold out from $20b worth of nonsense — booking LARGE DICKED LOSSES. This is a bellwether fund and Chase Coleman III is a well respected moron in the hedge fund industry. It would not surprise me one bit to see the market fucking V shape into his stupid face now that he's out. Who knows what was happening? Perhaps a cabal of jewish bankers got together in a dark boardroom and plotted to eject the one WASP left standing amidst their playground. Or, maybe he just got it wrong and needed to sell and it's all coincidental.
To us it means nothing at all, background music. This is why it's important to not be an ideologue when trading. Leave your politics and your passions at the fucking door and trade to win every day. Take the Ws the same as the Ls and try not believe too much.
As for me, I am doing splendidly. However, it's worth noting, Mr. Coleman III is probably doing much better but feeeeeeeling much worse.
Funny how that works.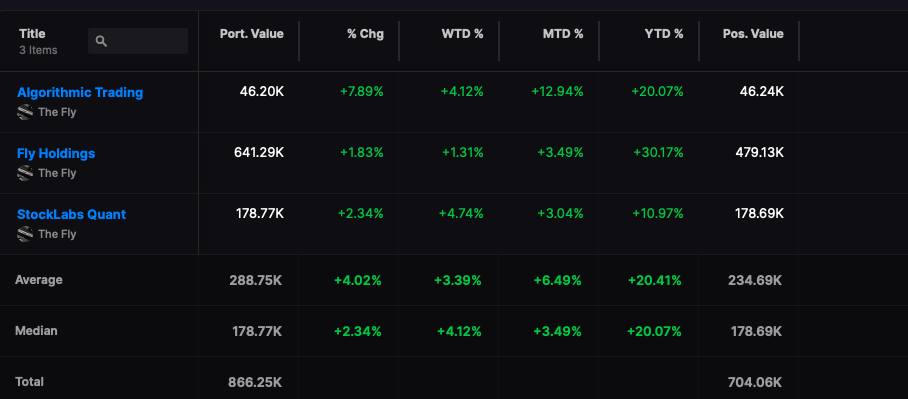 If you enjoy the content at iBankCoin, please follow us on Twitter