It's not supposed to be easy. If it was, all of you losers could do it on your own. You tried to do it in 2021 and had fun watching Dave Portnoy eating pizza and losing millions due to of his inexperience in the market. You felt glib and bold and went all in when Chamath showcased his skinny legs. Now look at you — total loser with an account in shambles.
Bull markets come and they go and so do the gurus. But only legitimate market Noblemen are able to survive the bear. The fires are indeed burning bright and I have never been fooled by peace in my entire life. I am always in a state of permanent war and can never be tricked by notions of treaties or even an armistice.
BEHOLD AND FEAST YOUR EYES UPON MY ACCOUNTS — ALL AT RECOURD HIGHS YOU STUPID FUCKING SON OF A BITCHES.
What is this trading account?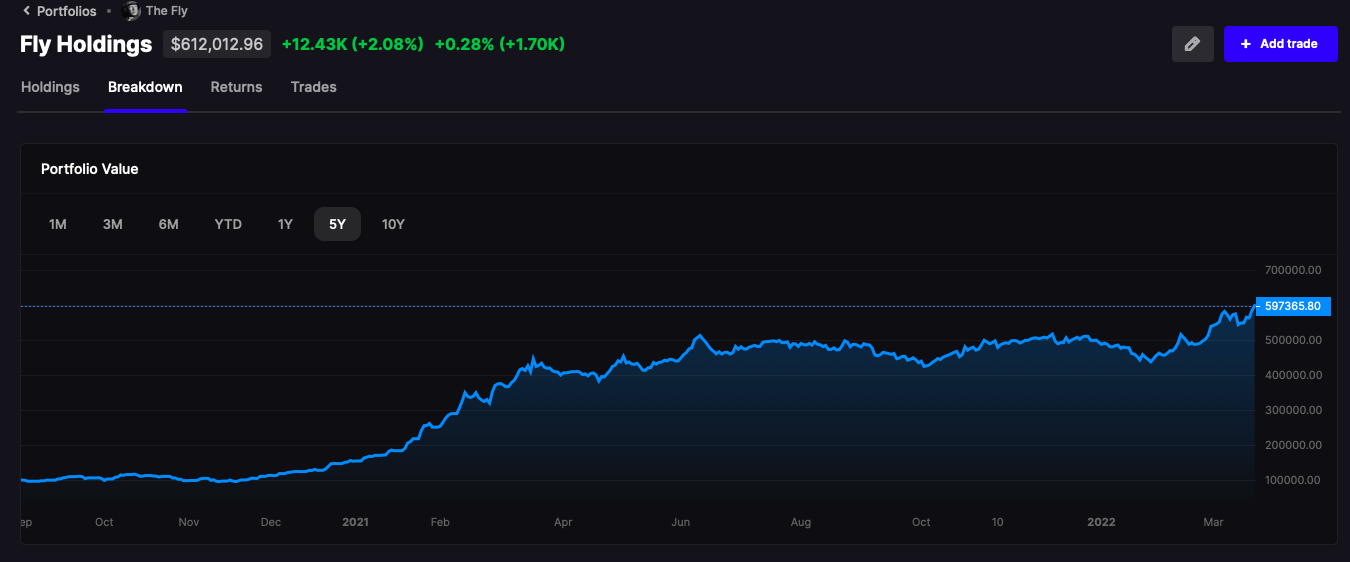 My whole life I traded longer term and very rarely did I ever day trade. That changed after I created the volume tools in Stocklabs, so in late 2020 I placed an account worth $100k into action and day traded.
$100k to $600k in two years. I think I'm good at day trading too.
If you enjoy the content at iBankCoin, please follow us on Twitter