ALERT: WE ARE NOW OFFERING FREE TRIALS FOR Stocklabs (LIMITED TIME).
————————————————–
My morning fear was unfounded. The time to be scared is now, not then. Braver men than me stepped in early and really raped the tape. I more or less twiddled my thumbs all day, until I saw a clear push up and then allocated 100% long in a sundry of beaten down names. Although tempted to ride with these positions overnight, because who doesn't love a great fairy tale? I was instead reminded of the countless and cruel tapes, whereby priors day rally was completely ignored and replaced with a cast of doom.
To be clear, I have no hedges now and am 69% cash — but I sold most of my stocks into the close because locking in a 75bps profit for the session never felt so good. There is an old saying and I always find it to be true, "one in the hand is better than two in the bush."
I cannot for sure tell you how markets will open tomorrow. But what I do know now is we reversed a really bad correction and at the lows of the session — Stocklabs was 10 year oversold. To put that into perspective, we go back decades and backtest the technicals of the market based on our algorithms. The only time in history we have been OS on the 10yr algo was the bottom of 2020 COVID lows. Now you might think that to be crazy, but the algorithms do not have feelings and the short term carnage in the tape measured up to the very worst of markets, in decades.
Yes, down 20% in a week on the best software names in the world is on par with calamity.
If you survived THE GREAT CRASH of 2022, congrats. I'm not sure if the bottom is in, but I sure as hell am rooting for some easy trades.
Today's afternoon trades.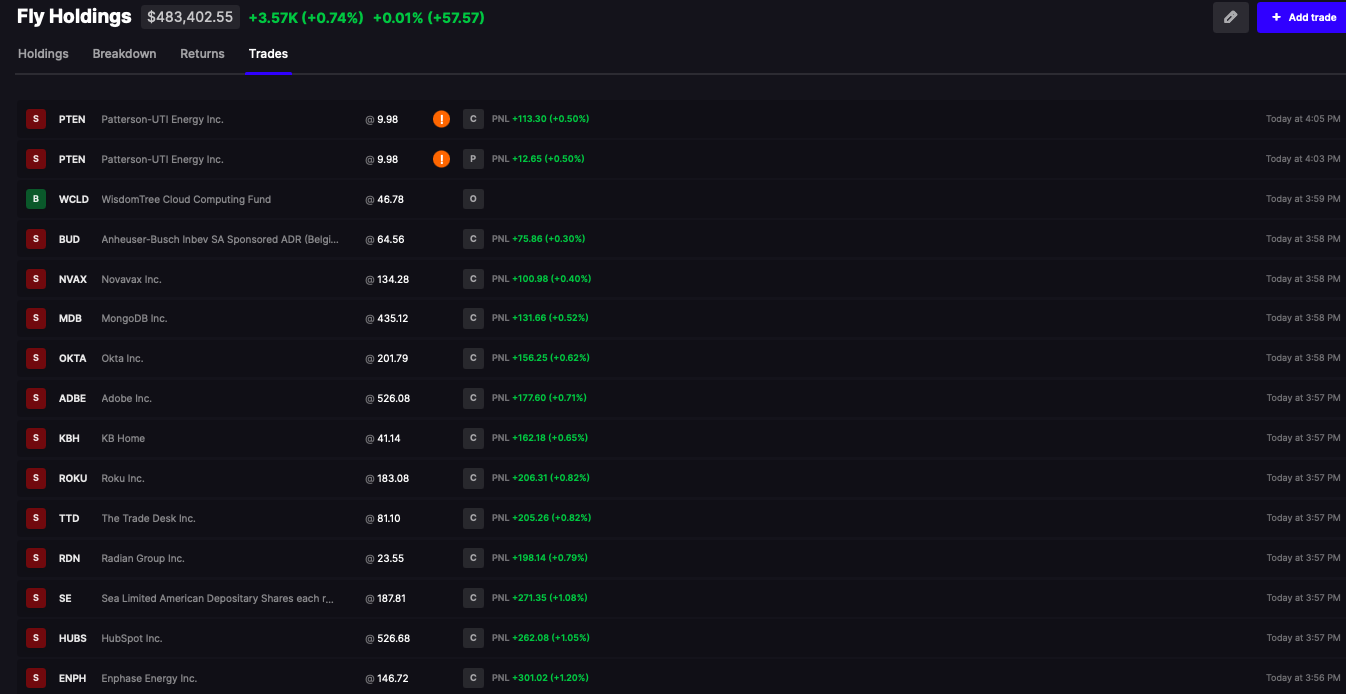 If you enjoy the content at iBankCoin, please follow us on Twitter