How many times does this need to happen before we learn — never trust the opens. All day the "broader indices" show strength but the good folks in Stocklabs, outfitted with the very best analytics and tools, knew better. The smaller capped names were getting drilled all day and can see that through a chart of the IWM.
Lo and behold, the Russell gave it all up, resulting in RUINOUS LOSSES for those who bought the open with the hopes of making it.
Look at our themed indices, DRILLED from the highs as represented in % from session highs. This of course was telecasted at 9:30am when SAAS stocks opened down 1%.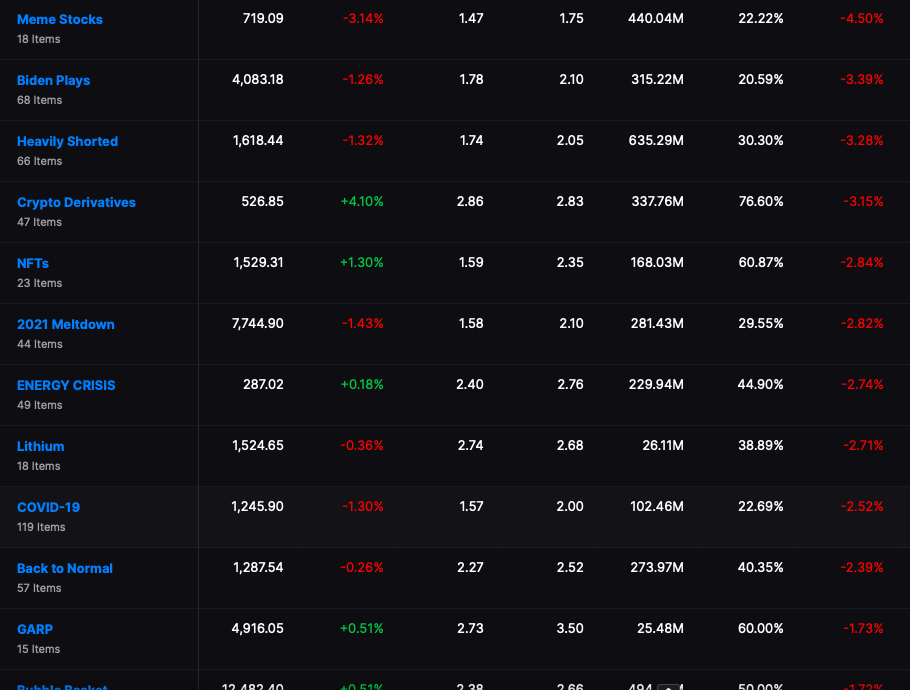 On the other hand, I'm an Ethereum Millionaire again and I am hopeful for continued gains — but would not be surprised if we pulled back viciously this weekend. To celebrate this momentous occasion, dare I suggest buying a very RARE ETH MILLIONAIRE HAT?
For the session I made 70bps, pushing my gains to 5.1% for the month. At the highs I was +1.1% and pulled back in the final hour. I threw on a TZA hedge and will most likely repeat on Monday what I did today, which is sell my longs first and keep the inverse ETF, as the market fades back into the red oblivion which it has lived in since February.
If you enjoy the content at iBankCoin, please follow us on Twitter