Congrats to all involved.
In 2008 I created a time machine able to navigate the markets and opened it up to the public to use, in order to make themselves rich. Most only read the blog, or now troll me on Twitter. Many have joined our ranks, from The PPT to Exodus and now Stocklabs — a timeline of innovation and progress. One thing has remained constant however, the oversold readings from which our platform is built around…it continues to perform with magical qualities.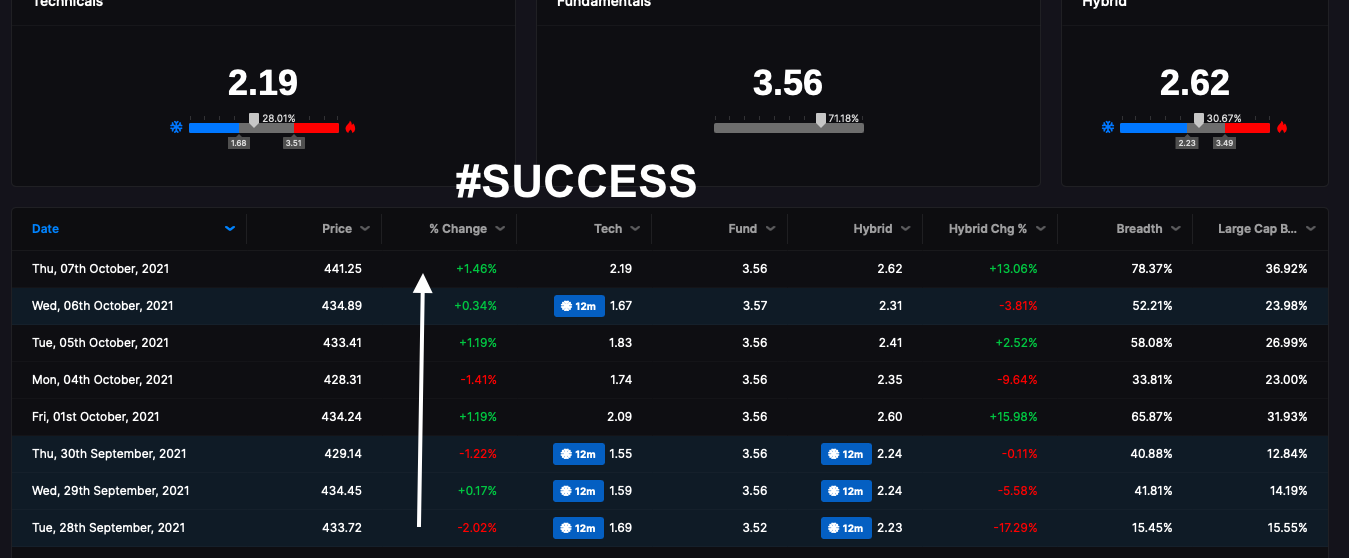 Here we are wrapping up another successful oversold cycle, and yet many just want SHIB added to the matrix so that they can track it while "catching floors" in Openseas — toiling VERY HARD 23hrs per day for money. You work and work and work and work for money and you buy stuff with it and then you feeeeeeeeel good about yourselves because you did what other's couldn't.
Well now — I HAVE A FUCKING TIME MACHINE THAT TIMES MARKET BOTTOMS so fuck yourself.
If you enjoy the content at iBankCoin, please follow us on Twitter