I cannot even describe how mad I am at this tape, my misfortune, my bold and effervescent stupidity. I am leveraged long into what seems like a very good tape, enjoying modest gains of 1.55% and the FED'S BOWMAN steps in with some comments and we candle the fuck down and I get dicked out.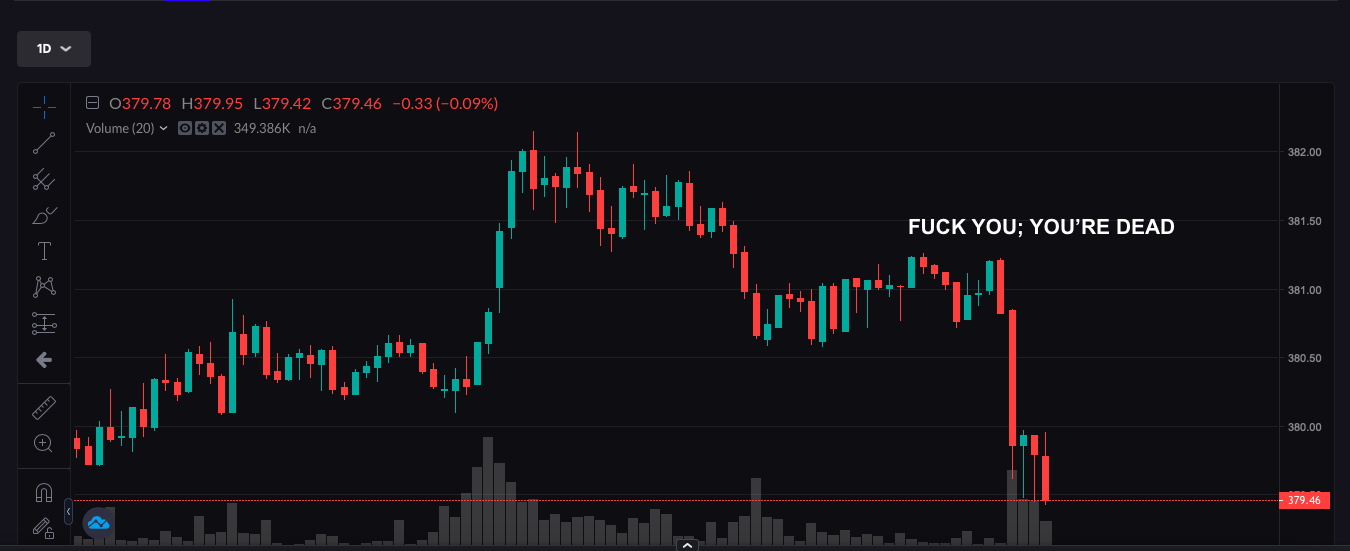 I traded merrily. I had fun doing it. I was almost feeling good about myself. And then BAM — the fucking wheels fell of and my chuck wagon careened off the dirt road over some rocks and now I am descending lower into a valley of nothing — my assured death.
I've sold nothing. I've actually added to my positions. I am now about flat to down a bit. I am too angered to look at my account. I am livid and depressed and I am not having fun anymore.
On the brighter note, NFTs are doing very well. Why, just today someone told me of their Vampire drawings that fetched 53x his cost basis in only 1 day!
If you enjoy the content at iBankCoin, please follow us on Twitter