I got off several very good trades this morning and then gandered at the market and liked what I saw, so I went all in — leveraged to 140%. This normally is a stupid thing to do especially when trying to crawl out from a hole. But given the oversold nature of the tape an the fact that we have some momentum today, I opted to attempt to capture some gains back, not by surgical methods, but carpet bombing in an attempt to grab alpha.
As I write this, the market just dropped 20bps and my gains CUT IN HALF from +1.5% to 0.8%. Nevertheless, this is my position at the present time. I own a who's who of "good stocks" and will cut loose losses rapidly, although I will be a little more forgiving now that I own every stock on the market.
I got tired of tick trading, so the other option was leveraged bet and here I am.
Stocklabs was OVERSOLD yesterday for our 6 month algo, and almost for our 12. My best bet is to be long into this condition, in the hopes and dreams that we can recapture some upside momo.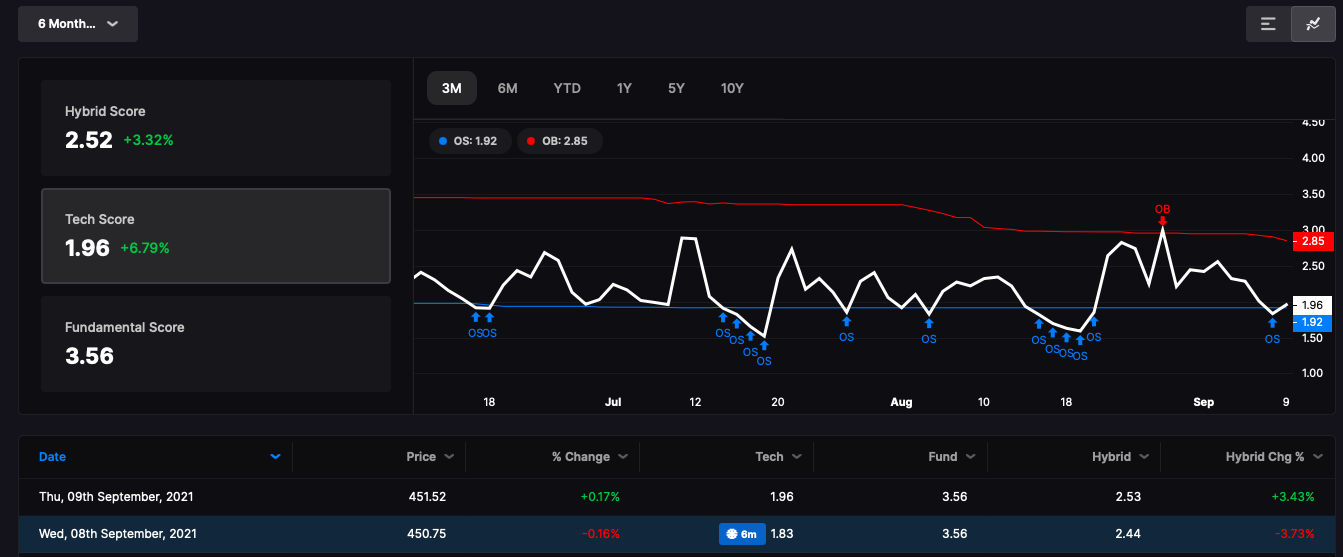 If you enjoy the content at iBankCoin, please follow us on Twitter