Breadth has been dreadful for weeks, if not months now. While many larger capped stocks treaded higher, many of the smaller more popular trading stocks plunged. We are now oversold on Stocklabs 12mo algorithm, which is a RARE event. The data is good and a mean reversion bounce is just around the bend.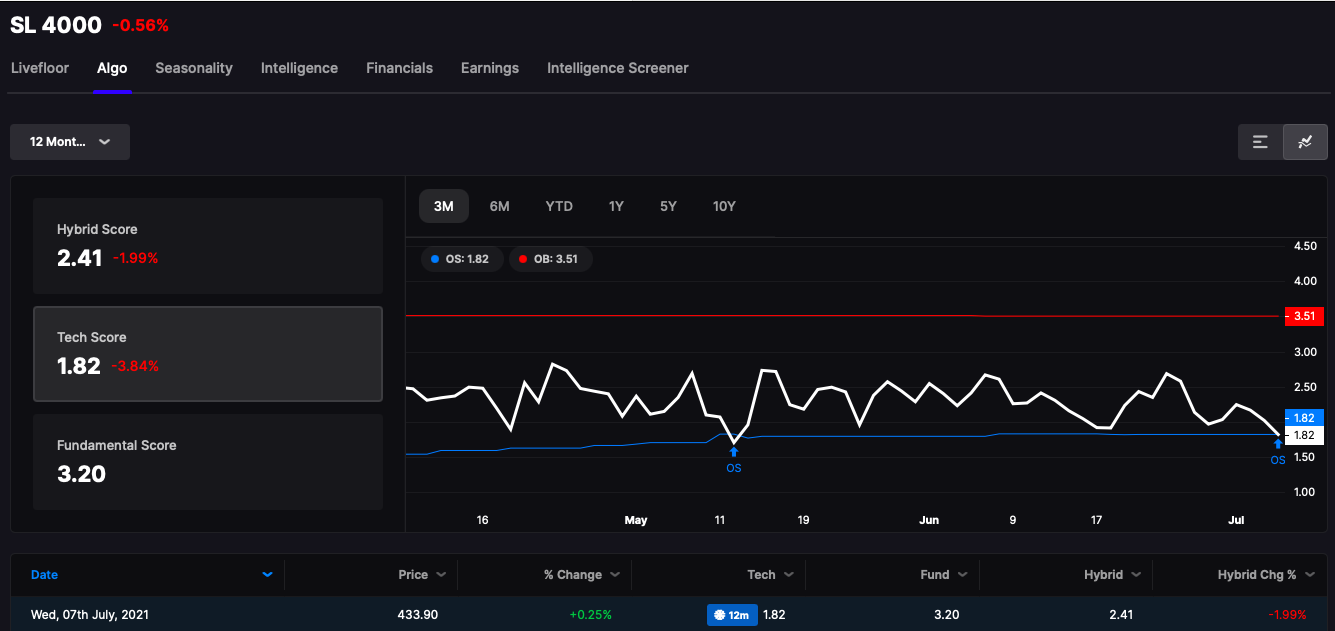 Here is some more data for you.
Our custom indices in SL, suggest and point to strength in risk aversion. Reason being: rated have plunged and many of those stocks pay dividends. You'd be wise to heed attention to this.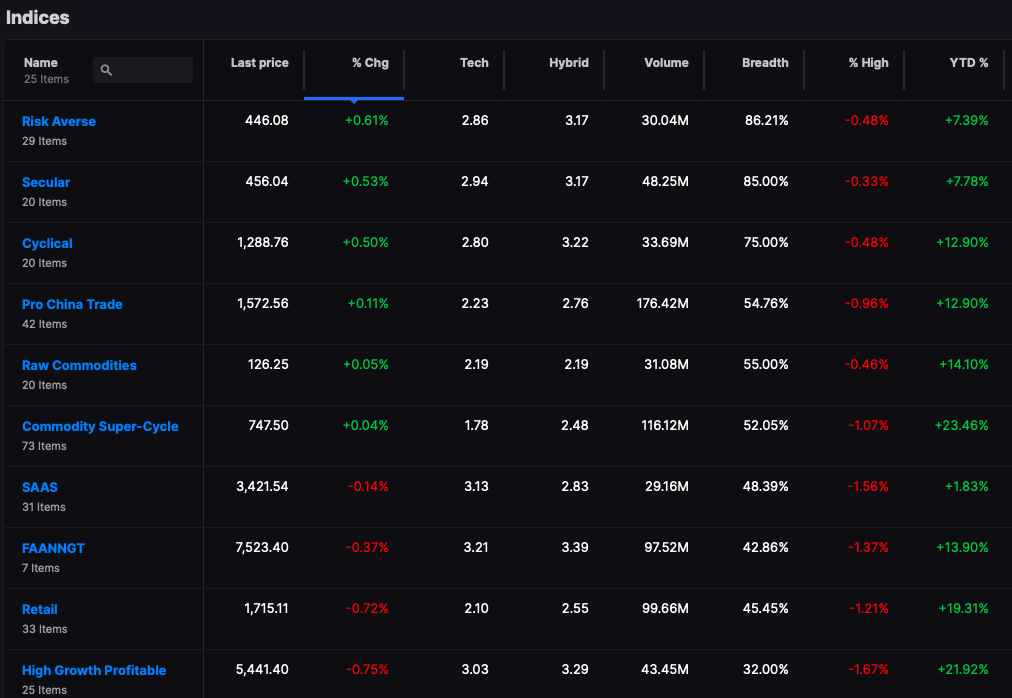 Industries not in play include the riskiest/funnest ones — the stocks that Bill Huang and Kathy Ark buy often. There is nothing but gloom enveloping these plays now.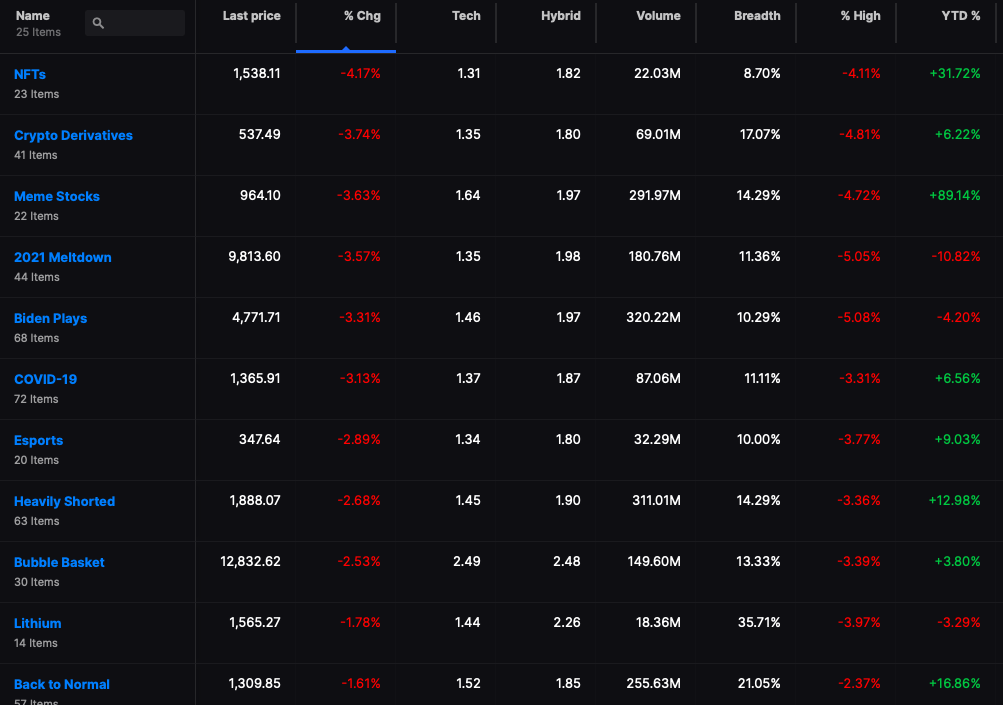 We break down the market by market cap — all real time, custom made indices. As you can see, Tera cap ($100b+) are doing great whilst small is drowning.

This is my go-to screen inside Stocklabs. It takes the volume of a stock and pro-rates it down to a minute, comparing it to monthly min volume to produce a delta score. If a stock is spiking in volume, I see it first and you most likely buy my sales.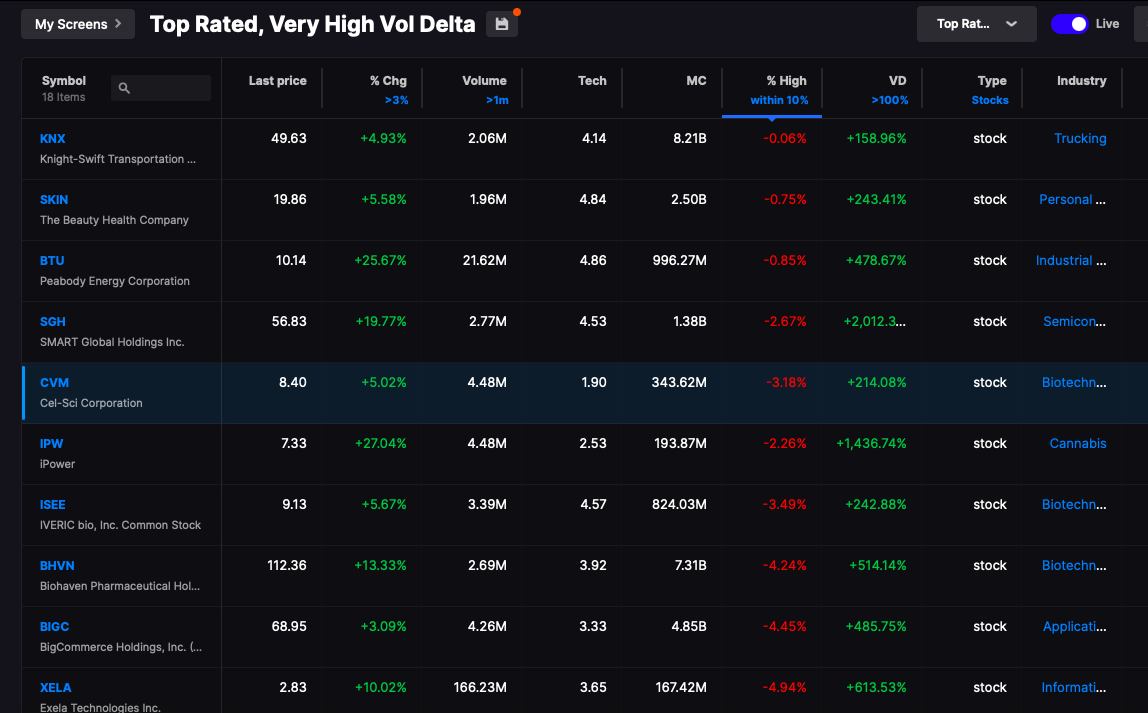 For the session, I am +25bps, 80% cash.
If you enjoy the content at iBankCoin, please follow us on Twitter