In the short term, higher rates is inflationary and good for banks — which is why you're seeing banks rally like tech stocks the past two days.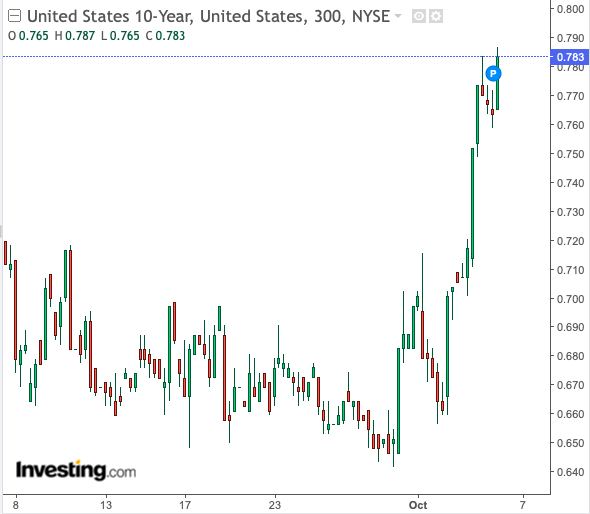 As crazy as this sounds, this is the final salvo to normalize things again. Rates will, at some point, rise to 1.00% on the 10yr, and as the economy improves — edge even higher. I suspect none of this will matter until we reach 1.1%. Then people will begin to worry about their dividend paying stocks and you might see people moving allocations back into bonds.
Markets have sold off viscously from the highs, and I have drawn down from the highs — forced to take some losses. This is part of the game. I am now sitting on intra day gains of 170bps, 75% cash.
One thing of note: WTI is +3.2% again today, further cementing the idea that markets are pricing in normalcy. If I was a betting man, I suspect we'll see consumer facing brands do well in the coming days.
If you enjoy the content at iBankCoin, please follow us on Twitter