At some point, you have to ask yourselves "what the fuck am I doing?" Nothing is in your favour, Sir. This is bullshit, personified. Having said that, the circle jerk continues. Markets flagged lower today by 330 NASDAQS and all of the absolute faggots are offering opinions on the tele today.
This is what I know to be true. We are embarking on a strong likelihood of RENEWED LOCKDOWNS. Hard hit industries, like commercial RE and consumer facing businesses, have endured 50-95% drawdowns in revenues. This is not a tailwind to get behind — because once that wind arrives at its destination — you will be tossed strongly into quickly moving helicopter blades.
I fucked up, gigantically, today.  I had SUNW and sold for a 4% loss and then it immediately jumped 250%. I wanted to kill myself. I ended selling EVERYTHING, booking losses of 3% for the session, and then I loaded up on shorts. I am down 0.34% for the week, closed the session at 70% cash, 100% eager to see this fucker burn to the ground.
Added bonus: BREONA TAYLOR INSPIRED BLM RIOTS TONIGHT. Also, I won round 1 of the FINTWIT elections, amongst rampant voting irregularities. Be sure to dispatch Uncle Rico with the same verve you cast away CORDOVA.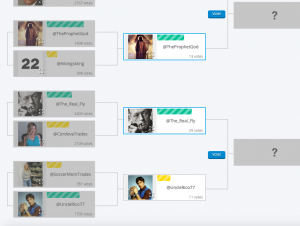 If you enjoy the content at iBankCoin, please follow us on Twitter