Just a month or so ago — the world was ending and markets CAREENING lower and oil was worth nothing. The powers that be told us to stay home and wear a mask to alleviate the burdens at your local hospital. In the meantime, the Federal Reserve began churning out new money at a record pace, to replace the money that was destroyed by actual loss of business.
The Fed's balance sheet now exceeds $7 trillion.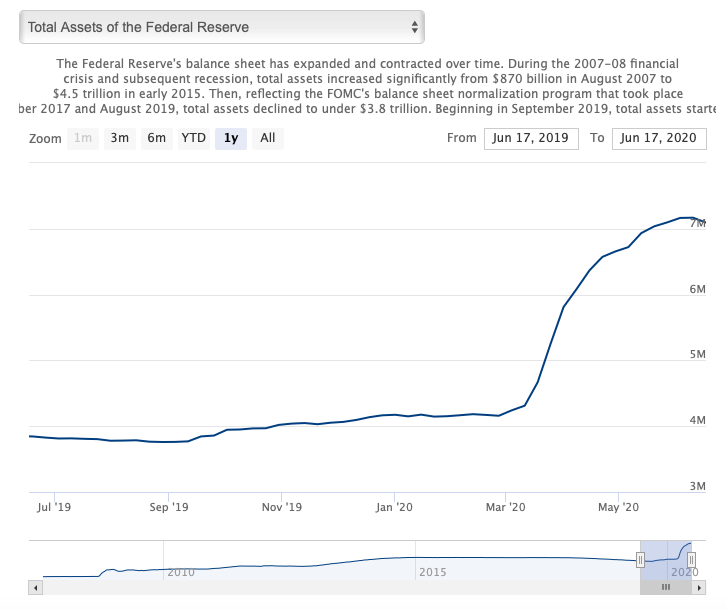 Of course this is bad news for the future of America. But given the current climes, I doubt America will be a country by the time this should matter. The kitchen sink is in the market now — everything, all chips, on the table. We're up another 100 NASDAQS today, above 10,000. As incredible as that seems, we're likely to trade higher. As a point in fact, I'd venture we might gap up another 100 tomorrow.
My closed trades for today, so far.
(LACQW -40%)
(SAMAW -19%)
(TLRY -5.5%)
(CLDR -6.8%)
CGC +0.5%
KC +12.7%
DT +1.7%
BILL +2.4%
VRM +4.2%
(BOXL -12.5%)
NUGT +7.7%
NBY +3.1%
GNMK +11.5%
VNET +17%
If you enjoy the content at iBankCoin, please follow us on Twitter