Here are some relevant headlines for you to peruse as you think about markets racing towards RECORD HIGHS.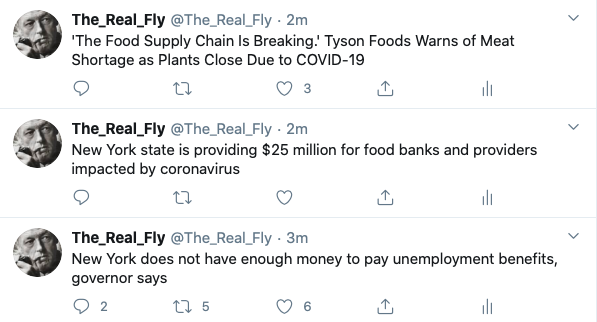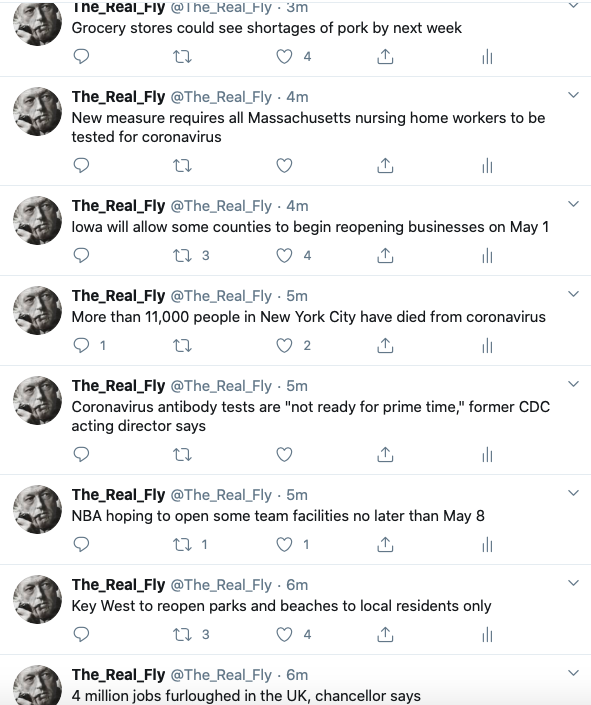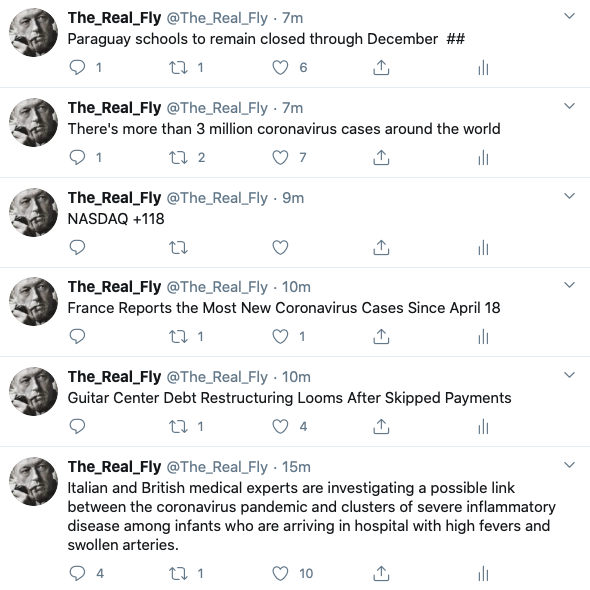 This is just a morsel of the relevant news out there today, highlighting an indelible and horrific fact: the global economy is in a tailspin. US food supplies are now at risk of STARVING out KETO-FAGS and the idea that COVID-19 has been defeated is pure folly. Nevertheless, we must get on with business and the flu season, the traditional flu season, is waning, leaving more beds available for Coronavirus patients. We will be re-opening the economy soon and it's because of that optimism do we see stocks rallying towards new highs. It does not make sense and if you try to reconcile it with reasons, you will go mad.
I closed the session with 55% cash, and a series of degenerate long bets rooted in illogic. Empty ghost theaters. Barren department stores. Dystopian themed casinos, etc., etc.
Good day.
The Dow closed higher by 365, WTI -23% under $13.
If you enjoy the content at iBankCoin, please follow us on Twitter