'Montauk' Bill Ackman has a rich history of using media to propel his profits. While his actions are undoubtedly amoral, I find myself conflicted, purely from a traders point of view, if in fact he is the goat or just an asshole.
I was first alerted to Bill's nefarious dealings in 2008, when he went on CNBC like a patron saint, pleading for Fannie Mae to be bankrupted, in order to save it. Truly hilarious.
Let's not forget about his public spats with Icahn and Herbal Life, a battle he ended getting BOGGED down in and publicly humiliated for — at the hands of Carl 'give me three seats on your board' Icahn.
On the 18th of March, 2020, we all saw Bill warn America of impending doom — declaring Hilton would trade to zero — if the country wasn't shut down foe 30 days. He went on a long diatribe about how fucked we all were, and reminded viewers that he was in fact long, very long, and only wanted the best for America.
"America will end as we know it. I'm sorry to say so, unless we take this option," he told CNBC on March 18, five days before ending his bet against the market. "We need to shut it down now. … This is the only answer."
But that wasn't exactly true.
In fact, at the time when that aired on television, Bill was short via options. His strongly worded opinions were so grave, it literally caused circuit breakers to halt markets — sending markets down 7%. Just a few days later, on the 23rd, Bill closed out his notional bets and netted $2.6 billion in profits — a 100x trade.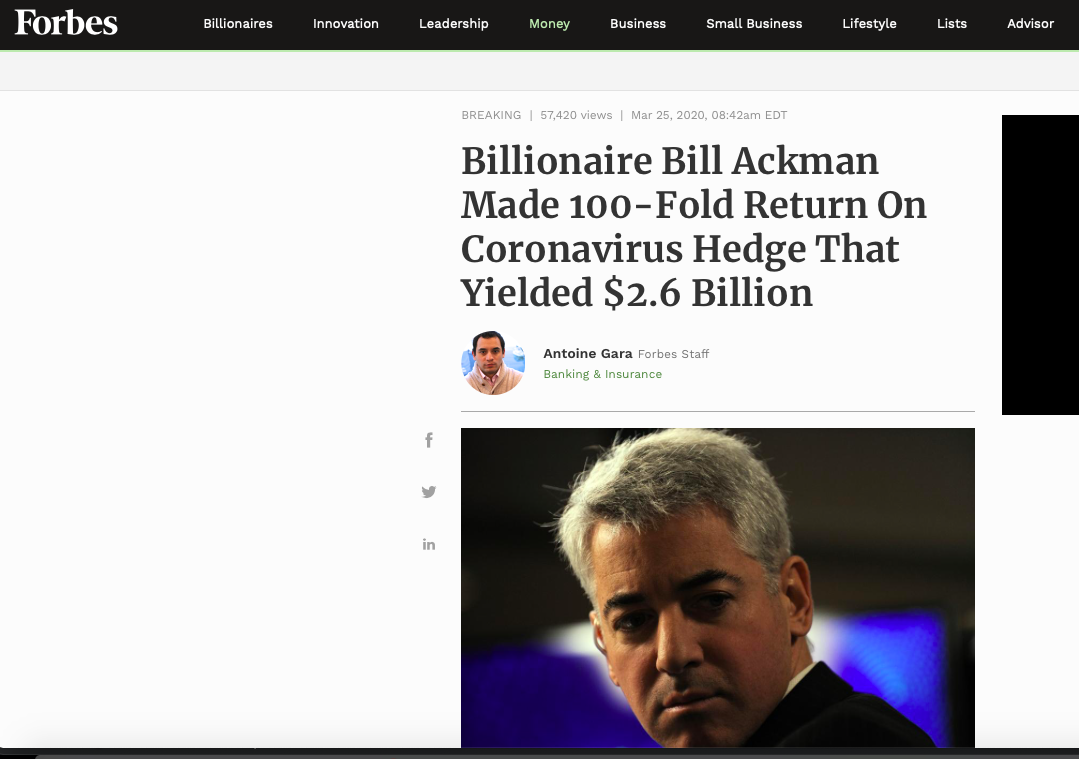 Tucker Carlson took him to task tonight, but he got the trade wrong. Tucker thought Ackman made $2.6b via buying stocks cheaply, when in fact he was heavily SHORT at the time of his panic induced CNBC diatribes.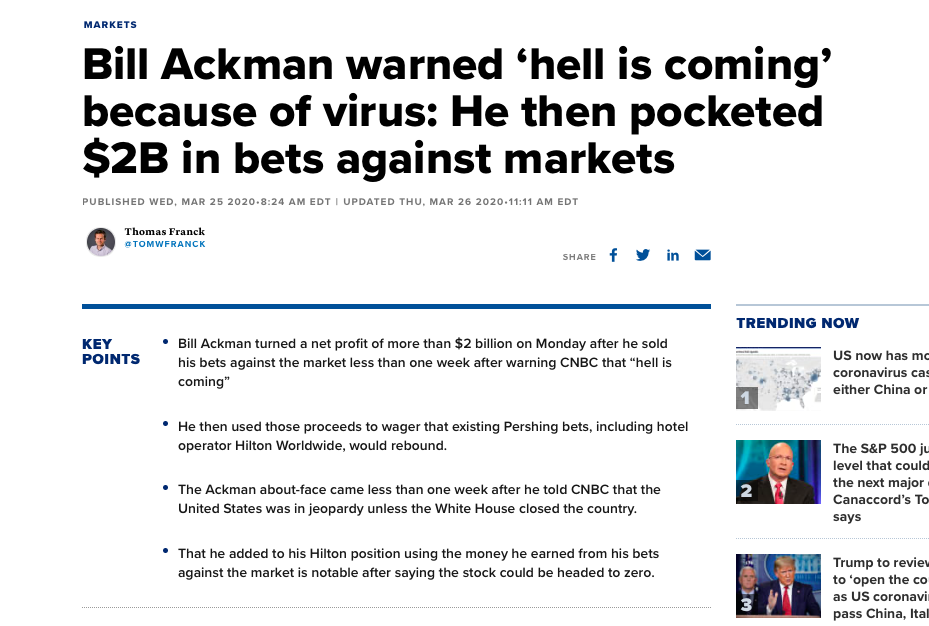 Your thoughts?
If you enjoy the content at iBankCoin, please follow us on Twitter