Market breadth is at 54% and the most exciting part of my day is making fun of the millennial RETARDS on WallStreetBets — who by the way — fucking BANNED my account there from commenting.
Here are my private conversations, in an attempt to unban myself
So I joined WallStreetBets and was instantly told to fuck off. Here is my approach to negotiating with the mods. Any advice? pic.twitter.com/YpXGol4uPo

— The_Real_Fly (@The_Real_Fly) November 5, 2019
Taking a personal day today, got some stuff to do with Mrs. Fly. Life is good — will be cavorting in Chapel Hill this evening. Should you run across me and ask for an autograph, prepare for a stiff roundhouse to the jaw for interrupting me.
UPDATE ON MY WALLSTREETBETS NEGOTIATIONS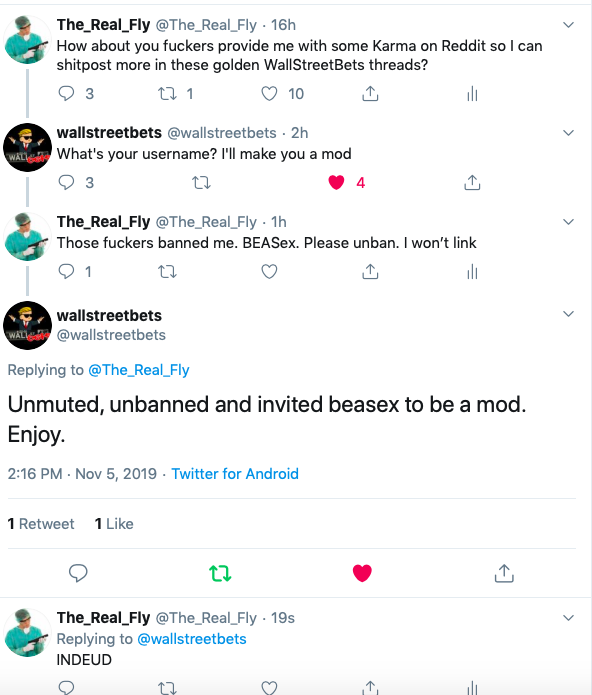 UPDATE: The fucker who banned me got himself banned by the founder of WSB. The Fly wins again.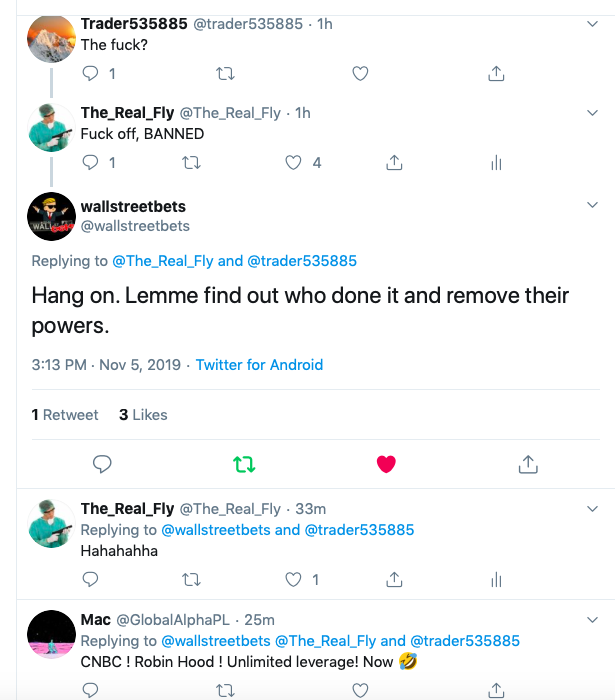 If you enjoy the content at iBankCoin, please follow us on Twitter