Reasonable people hate this rally. But what do you plan to do, fight the war without ammunition and a flam-flam army of ragged fucktards?
Clearly, the bulls have the initiative here. Clearly, the FAGBOX has been broke and with that the consolidation phase.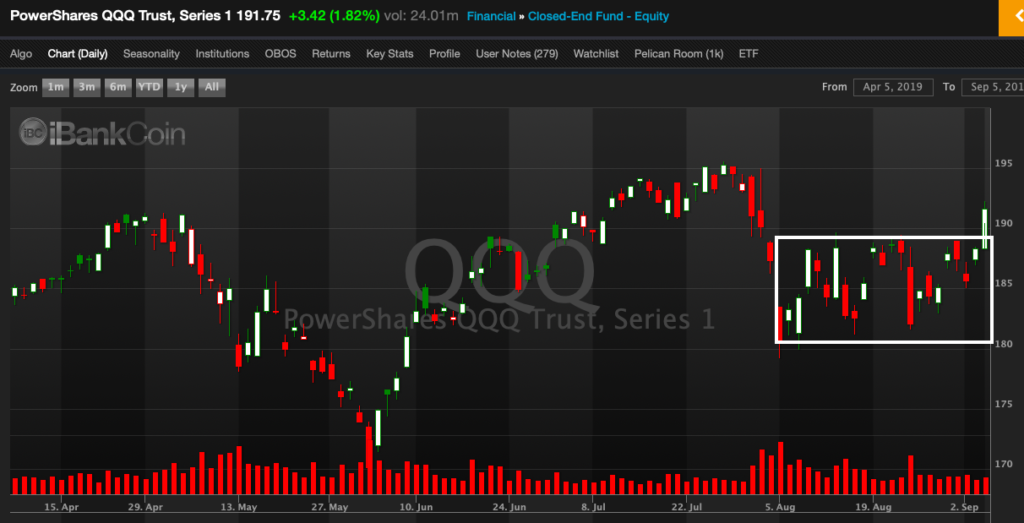 At a minimum, new highs are likely. However, there are cross-currents and I took measures to address that today. I sold a lot of stuff and bought a lot of stuff, pretty much conducting an entire portfolio makeover. No sense it letting stale stocks sit around doing nothing.
I think gold has lower to go. I think rates will reflate a little. And I think "The Fly" has a series of magnificent wins just around the bend.
If you enjoy the content at iBankCoin, please follow us on Twitter