Shares of GE are getting flexed on like a motherfucker — after some Greek bastard issued a report — which has credence since he was one of the faggots who warned about Bernie.
General Electric shares fall after Madoff whistleblower Harry Markopolos targets the conglomerate in a new report, calling it "a bigger fraud than Enron."

The 175-page report claims GE was hiding the depths of its financial problems and would need to significantly raise its insurance reserves. It also points out alleged accounting issues with its oil and gas unit.

"My team has spent the past 7 months analyzing GE's accounting and we believe the $38 Billion in fraud we've come across is merely the tip of the iceberg," Markopolos says in the report.

Markopolos says he has given the report to securities regulators and that certain information he has uncovered was given to law enforcement only, and is not in the public report.
Everyone knew about GE and their underfunded pensions and how fucked their energy division is, yet no one cared until some fucked face named Harry stepped into the fray. Whatever.
Shares are barreling lower, but junk bonds are unaffected. During this market, GE is our Lehman, the proverbial canary in the coal mine. Lots of debt. Lots of liabilities. Very little chance of surviving.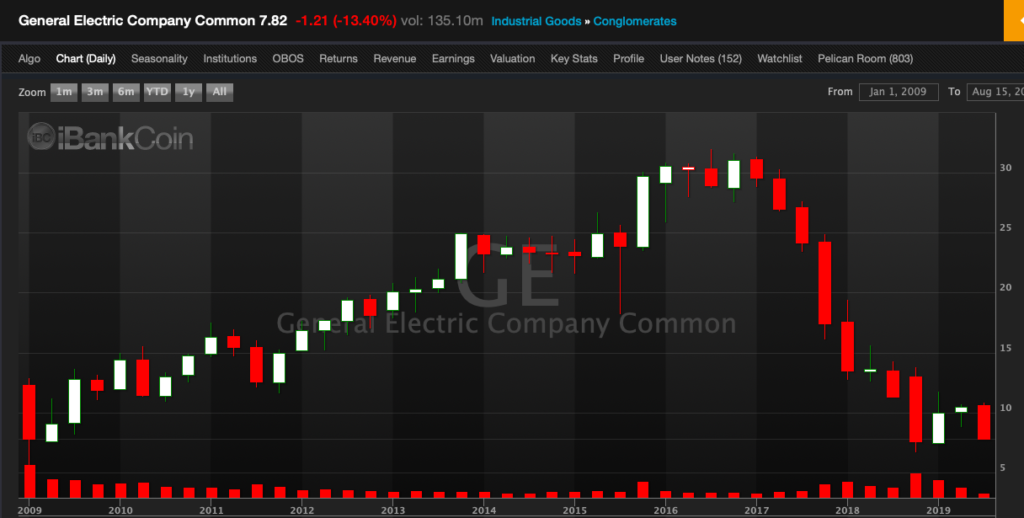 If you enjoy the content at iBankCoin, please follow us on Twitter