Apologies for the tardiness. I was up past 5am packing my house for the big move and hadn't realized how much shit I had accumulated — truly disgusting and appalling. I am never going to buy anything again. I wish I could say the same for my wife, who simply cannot help herself and must hoard all of the items from all of the stores. When does it end? Does it ever?
Markets are careening lower and you're all on the edge of your seats, eagerly awaiting my assessment. It's very grim.
The 10yr is at 1.58%, down 9bps.
Oil is crashing, down 4%.
Gold is spiking, just like I said it would.
Stocks are down more than 500.
Time to seek safer harbors.
"The U.S. equity market is on borrowed time after the yield curve inverts," wrote Bank of America technical strategist Stephen Suttmeier.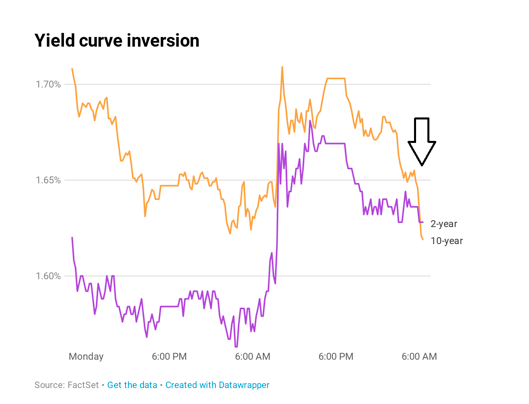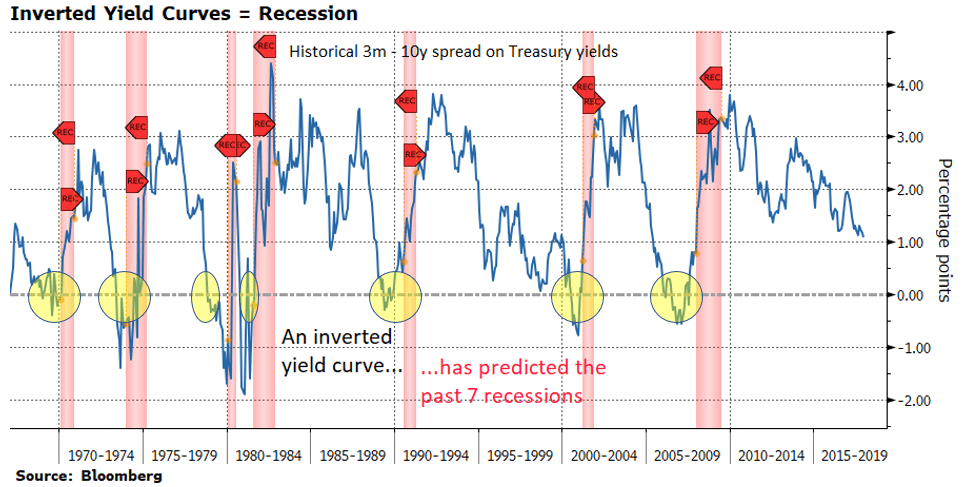 Yesterday I bought CRWD for an overnight hundred dollar roll trade. I do not even know how it opened up — since I was deep into REM sleep. I fucked up and ended selling it for a 5% loss. It was an overnight trade, so rules are rules — you sell no matter the outcome. It does not become an investment — just because it's down. I lost, so I move on.
I still have a triple inverse hedge on the books, so that's cushioning my decline — plus all of that fucking gold too. Damn I'm good.
If you enjoy the content at iBankCoin, please follow us on Twitter