You fucking losers. Why the hell did you click in? Are you so fucking desperate for financial advice, due to your gross negligence, that you're keen to take advice from a complete total stranger, who is both anonymous and shows a proclivity for violence?
Here were the top rated ETFs in Exodus. You can now call your clients and offer them some hot ideas in exchange for a recurring fee that will outlive their fucking lives.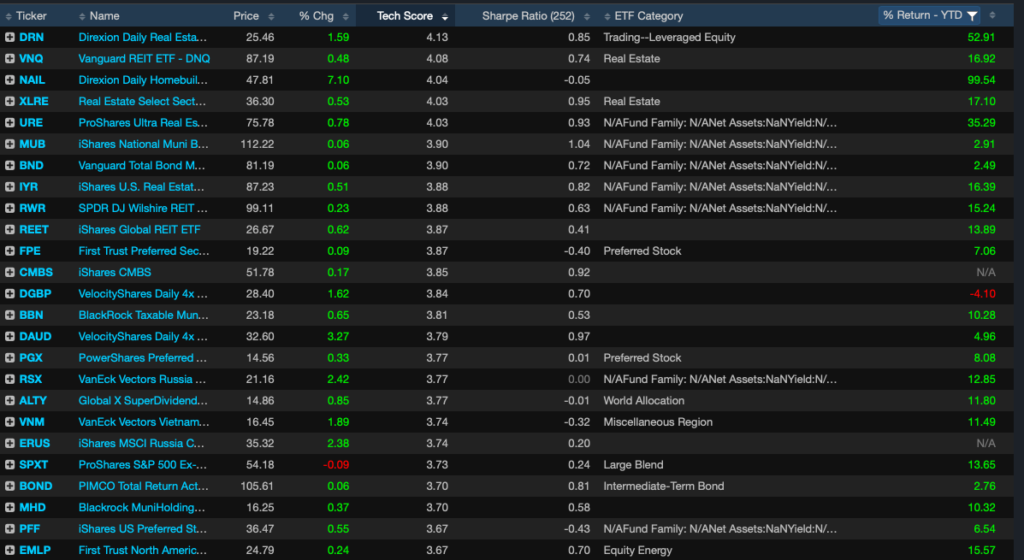 WTI is soft tonight. You should expect to see a showdown tomorrow and it's going to get real ugly, real fast — like midwestern corn-fed human ugly — red hair and all.
How'm I doin'?
Thank you for asking. I'm doing badly, if you have to know. It's not as if any of you fucking morons even leave relevant messages anymore. Most of you are talking to yourselves — like the fucking idiots you are — jib-jabbing, crabbing all around — trying to convince yourselves that your lives are purposeful. How about a fucking dialogue — fucked faces?
Back in the golden age of iBC, we had discussions and there was a lot of tomfoolery. But all of those people are dead now and this new generation of reader are silent like mice. Traffic, more or less, is the same — so it's not a matter of reach or people no longer reading Le Fly. It's simply a matter of you — the internet fool — no longer mustering the courage and the gravitas to say something important, or to challenge me. For the love of dead cats, I don't even ban people anymore. I used to ban 2-3 people per day — due to the disruptive nature of the comments. Now the comments are docile and feminine and weak, and no longer worthy of my attention.
If you enjoy the content at iBankCoin, please follow us on Twitter