The other day I stated we'd easily push to new highs, which of course was mocked and derided by the very worst person in the world — a horrible and vicious man, slavic and slovenly — a man who needs no introduction — insidiously venomous and unseasonable in every way imaginable.
Now with today's feverish jump higher — everyone is all on board for more gains — the ascension to new highs is all but a foregone conclusion.
Exodus flagged overbought for QQQ today, a signal that has resulted in sharply higher prices for our 6 mo algorithm. Six up, zero down — as good as it gets. Will human behavior remain in line with recent history? I do believe so.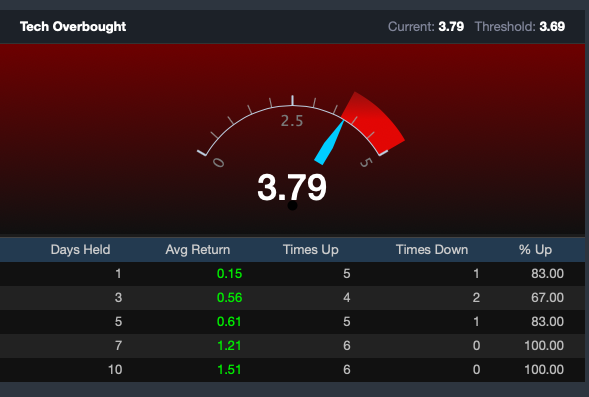 Playing devil's advocate here, the QQQs could, potentially, be setting up for a head and shoulders top. These rabid analyses are always unpopular when markets are in bull mode. It's only after the fact do we hear of these technical events. Look at it now and see it.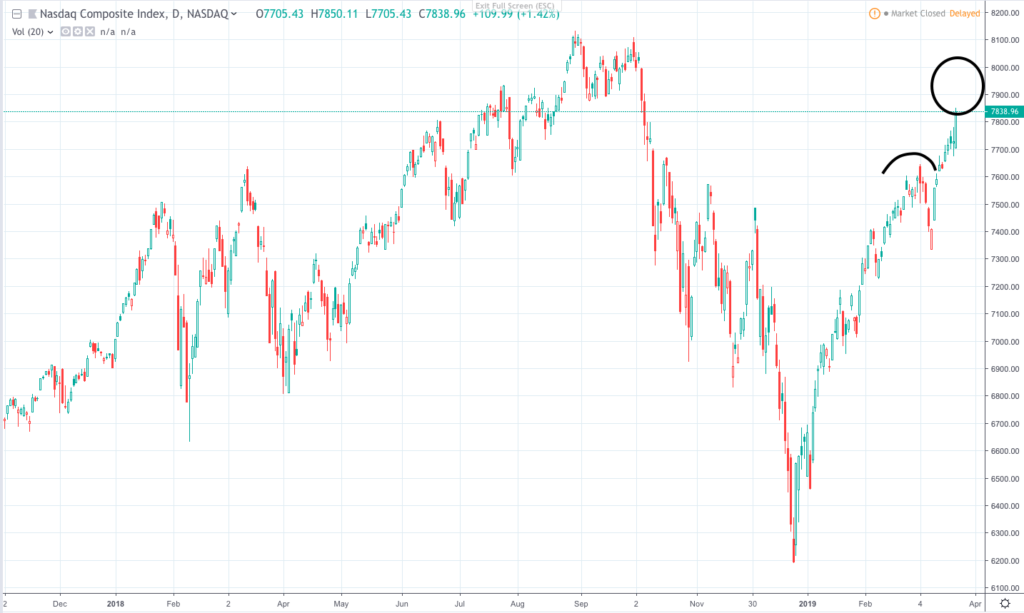 Same thing is setting up for gold. I'm a fan of gold — heavily long the commodity, but the technicals patterns of a sinister nature are lining up here.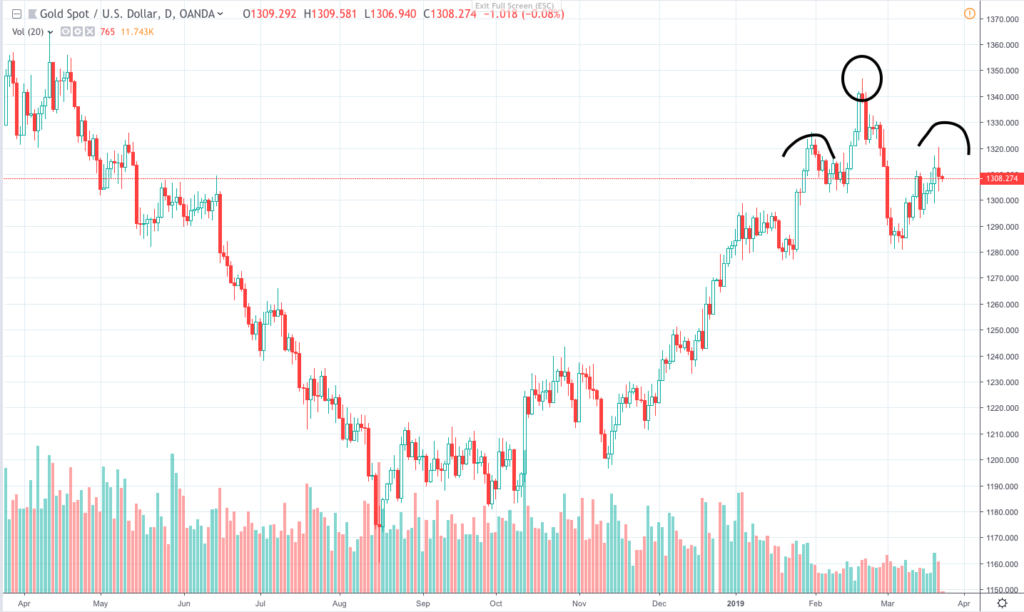 On the bull side, big ass white candle today. View all recent big ass white candles and see it has brought nothing but gains. Prepare for higher prices.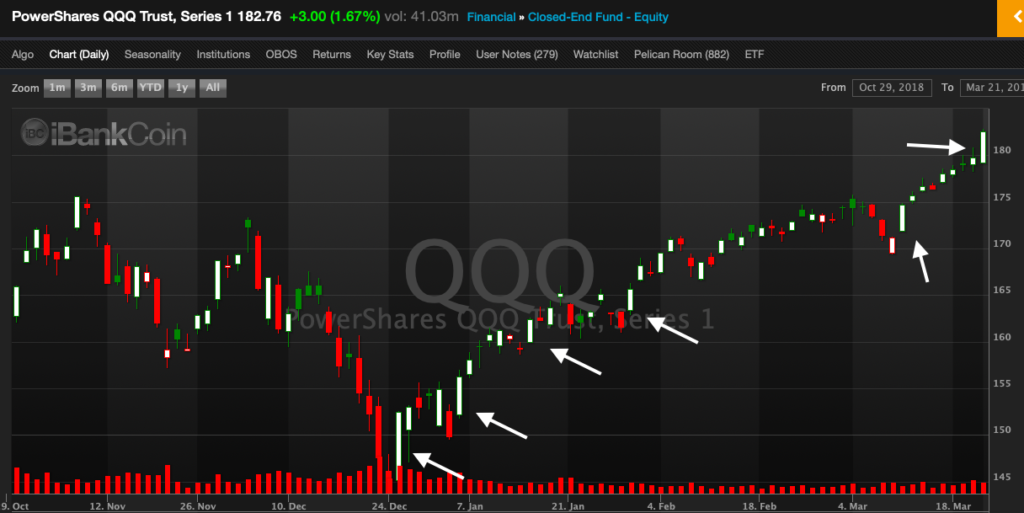 Ignore the biotech grenades. Ignore the small cap gambles. This is melt up mode — the movement of big money is underway. You want to ensure that your portfolios participate with the market. The only way to do that is by buying stocks tightly correlated to the Nasdaq.
Top picks: RPD, AYX, COUP, ROKU, ACIA, MTCH.
If you enjoy the content at iBankCoin, please follow us on Twitter