Tattoos belong in prison. However, due to the high level of degeneracy in this country, and the drugs, people have decided it to be a good idea to ink up their bodies. I know — some of you love it and I'm not really speaking to the people who ink their bodies with meaningless art. I am, however, talking to the FUCKHEAD with Chinese letters on his arm, or the idiot girl with a tramp stamp.
By and large, upwards of 90% of the people who get tattoos are idiots. Most of these people will, at some point, regret disgracing themselves — seeing their tats aren't that sexy and imposing as OLD AND DISGUSTING FUCKERS.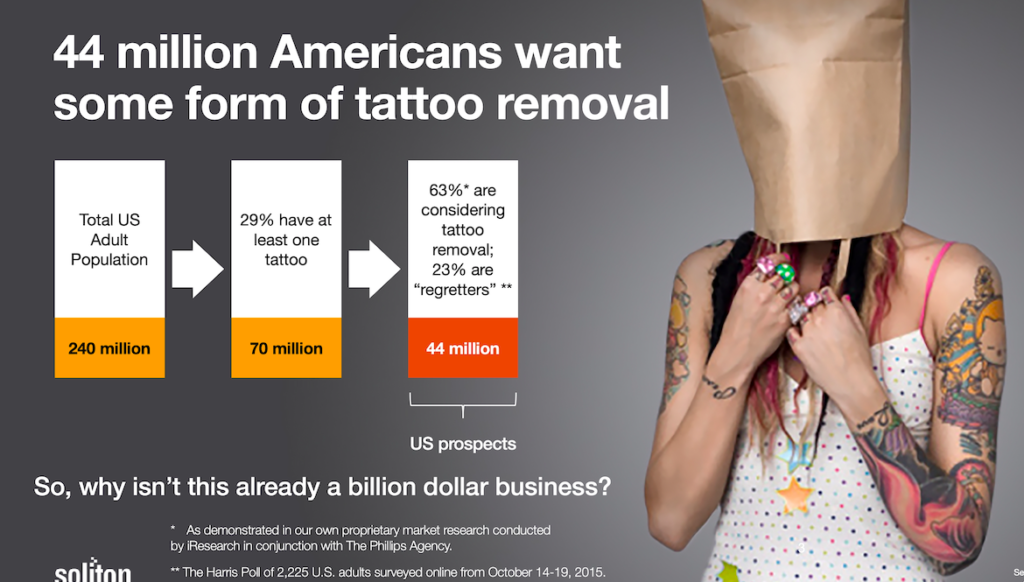 Enter Soliton, Inc — ticker SOLY.
They're working on a solution that is preferable to the current laser removal. Even though this company is a concept right now, pre-revenues, if they get it right — stock is bound to careen higher — especially since so many submental people just got inked up, bro.
If you enjoy the content at iBankCoin, please follow us on Twitter