All of this jargon about Chinese trade wars and an equity bubble, meddling by the Fed, is more or less obfuscation, as it pertains to present levels on the Nasdaq — right near recent highs.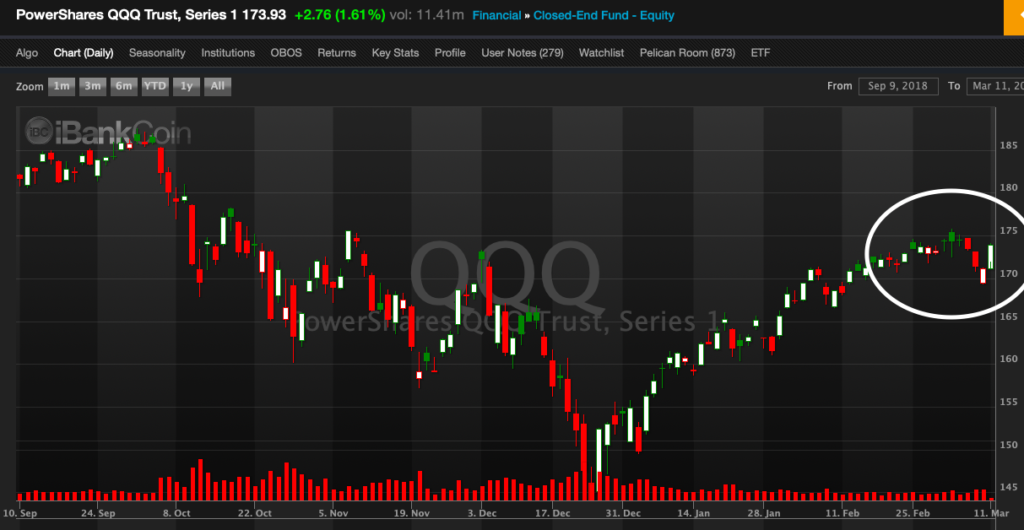 The only reason why I'm hesitate to short here is because the transports just went on a 12 day losing streak and are only now bouncing. In the big scheme of things, markets held up amazingly well. I still own LABD and DRIP and will likely hold them for another day. If you didn't get long last week, setting up for a bounce, you missed a big day. But markets aren't contained in a single day and guess what — tomorrow is a new day to bank some coin.
Small and micro caps look dead to me. The degenerate trade is over — move on.
Big allocations into tech is underway. On an intra-day basis, I don't like the idea of buying with the Nasdaq +120 — but maybe some end of day purchases will work. Shorting here isn't a terrible idea either, if you're of the belief we'll continue to butt up against and fail at $175 for the Qs.
With my money, I am heavy cash in my trading, as always 100% long in Quant — higher by 162bps for the session.
If you enjoy the content at iBankCoin, please follow us on Twitter