Today's action was milquetoast. I'm neither hot or cold on the action. But I am dead cold on this news.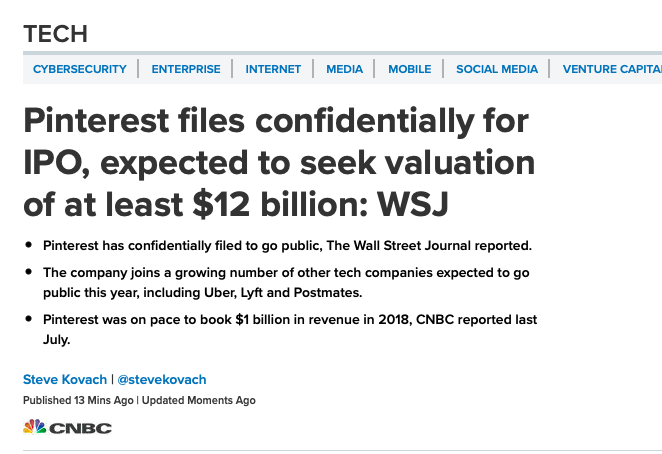 Pinterest is a piece of shit female only social network. The fact they want to IPO now, after so many years, must mean VCs are on edge and want to liquidate to the fools. They'll visit CNBC soon and tell you how wonderful Pinterest is and how they're trying to get men to use it. But rest assured, no one gives a shit about it and you should not buy that damned stock.
Let me say this and with great alacrity:
The fact the Fed is going to stop unwinding their balance sheet means they foresee deterioration in the economy and are trying to jump ahead of the curve. This Pinterest move only lends to that narrative.
Technically, all is still good. Nothing wrong with crude, junk bonds, the dollar, or small caps yet. My hunch, gold bounces like a motherfucker tomorrow, with stocks, and we continue to barrel into micro caps with animalistic aggression and destroy our enemies.
Top picks: NUGT, HYRE, SAND, and GEVO.
If you enjoy the content at iBankCoin, please follow us on Twitter