The stocks you're trading are letters and numbers, nothing more or less. Quit thinking you're a portfolio manager — listening to calls, overanalyzing shit, wasting time, when the truth is you're only interested in a swing trade.
Thank God I sold GRUB yesterday. I did so because I didn't have an edge going into earnings.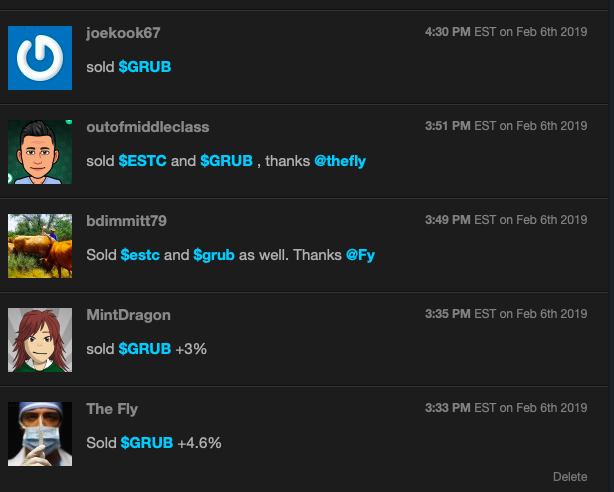 Yes, we do this shit all day in Exodus.
Early going I made three moves — stopped out of YGYI for -14%. It blew through my 10% stop. I also sold SQ for a small gain and bought GUSH — which seems counter-intuitive with the market weak. By thoughts are to give market benefit of the doubt until it proves me wrong. We're plodding along a tight rope in oil now — right at the bottom of the range. I like GUSH for a bounce, but will quickly sell it if the trend worsens.
If you enjoy the content at iBankCoin, please follow us on Twitter