If this is 2011 and not 2008, then we're on track to reach the highs of October by April of 2019.
Then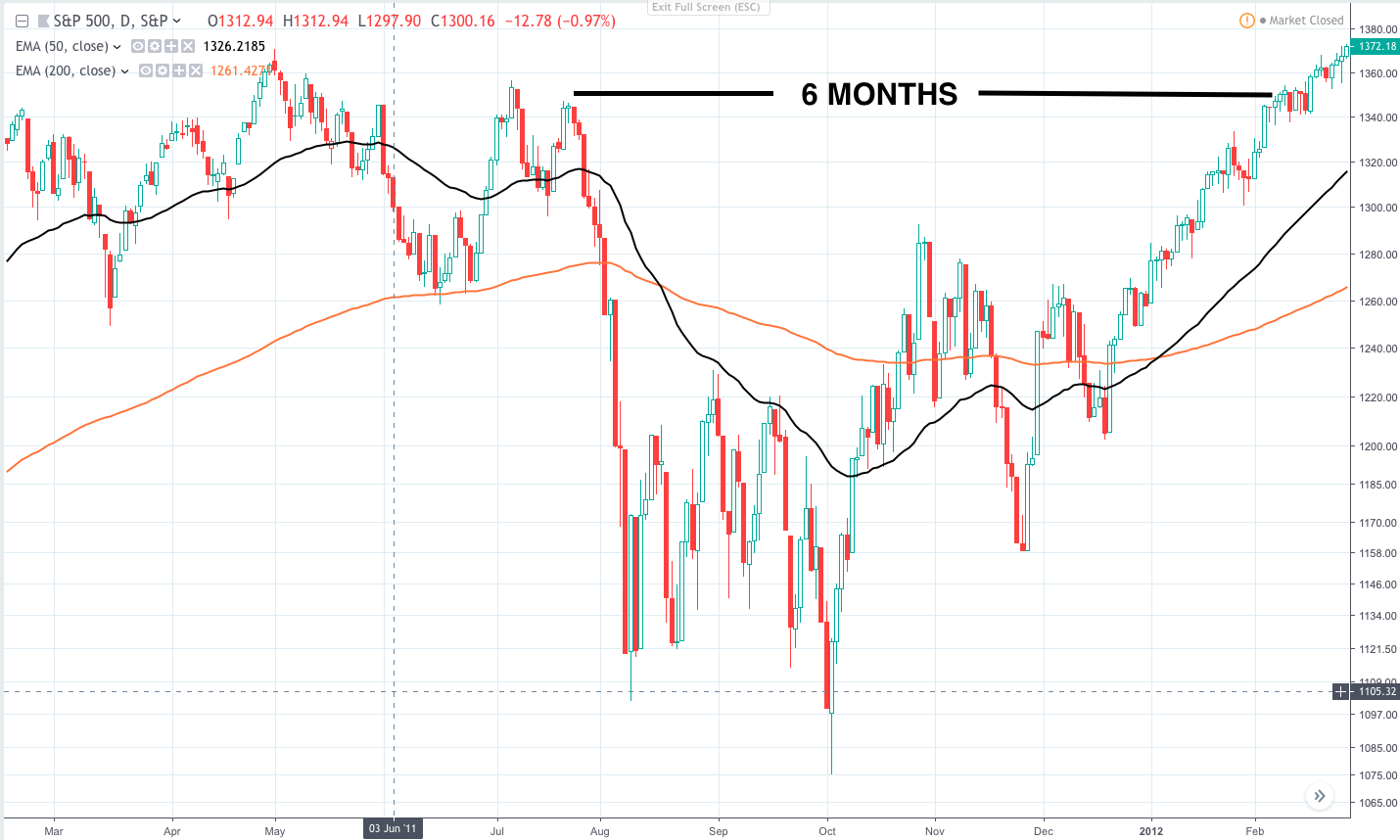 Now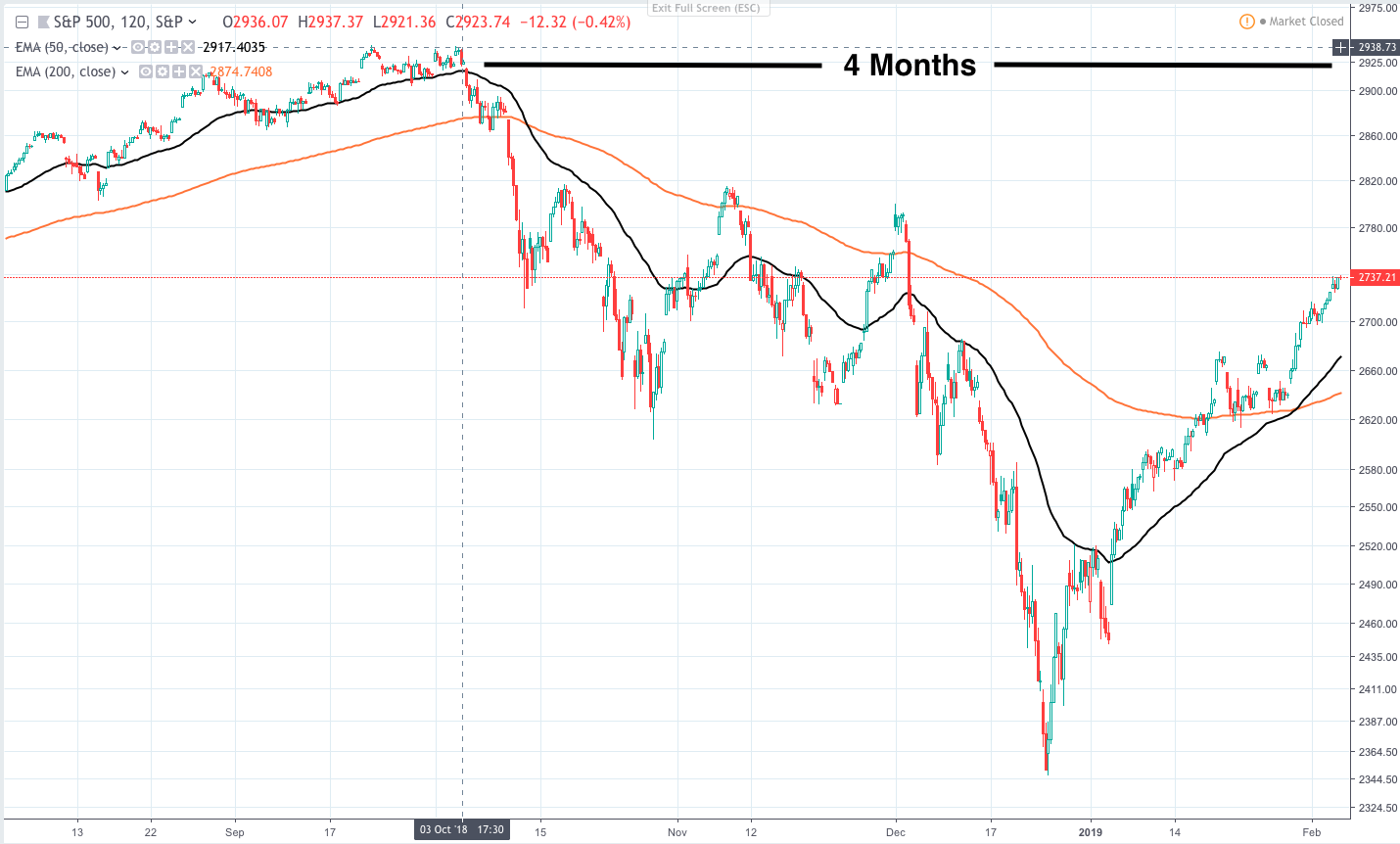 It's pointless to make predictions about the fundies. All I can point to is divergence between oil and junk bonds, with the former dropping and HYG not giving a fuck — moving higher with stocks. Bullish. And then you have the effervescent feeling of brightness creeping back into the narrative. It felt gloomy last month and I don't feel that way anymore — and I'm a very doomful person.
How we get there.
+7.5% over the next two months. It won't happen gradually, but all of a sudden. We're likely to consolidate until Apple gives us the nod for Q2. Then and only then will we breach the former highs. In the after-hours, one of my favorite SAAS stocks, ZEN, crushed and even SNAP is enjoying the bull market.
How are we doing in Exodus?
The Pelican Room is the best damn stock forum in America. Give it a try — advanced mathematical algos and data for free — you god damned misers.
I'm offensive, granted, very offensive. But political talk will not be tolerated in Exodus. Please refrain from doing so.
As we anticipate a bullish spring, we'll keep minding the charts and be on the lookouts for those dastardly big ass black candles (BBC).
If you enjoy the content at iBankCoin, please follow us on Twitter