The last time breadth was above 85% for the day was 1/29/16. The good news is stocks went on a two year rip afterwards. The bad news is, stocks sold off that following week.
My sense: we are being lured in on the long side. We can rally 5% from here.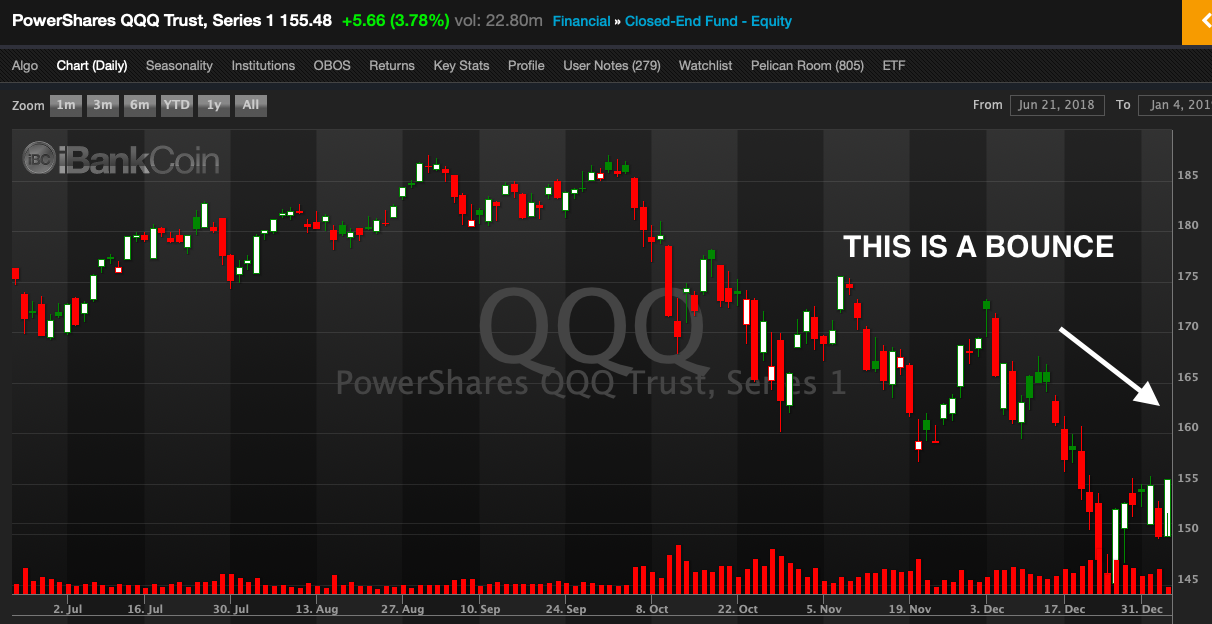 This is a rational trading thesis. What's irrational is to believe we will continue to chop indefinitely. Day traders need to STFU. Eventually, markets move resolutely, absolutely.
I bought both WB and JD, based on the premise the Chinese FAGBOX will be breached to the upside soon.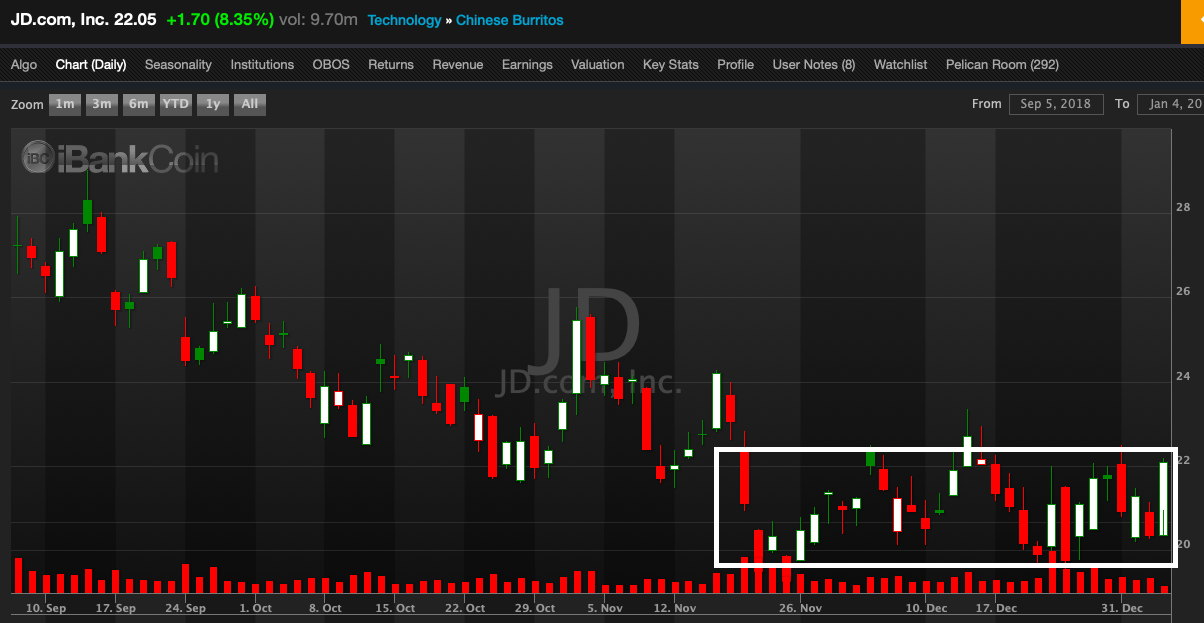 Happy Friday. It appears, for the first time in months, we bottomed on a Friday.
KUDLOW: NO RECESSION IN SIGHT
"There is no recession in sight," says White House's Larry Kudlow after strong jobs report https://t.co/ujmxZeJCFp pic.twitter.com/HrcMX9U1qZ

— Bloomberg TV (@BloombergTV) January 4, 2019
If you enjoy the content at iBankCoin, please follow us on Twitter