Jesus Christ this was brutal.
Gents,
This is the face of defeat.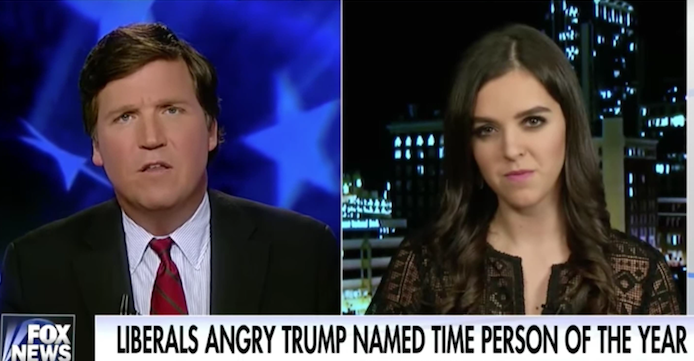 This one had all of the classic trimmings of a vicious beat down. In this episode of 'You Can't Cuck the Tuck', Tucker, from House Swanson, made this poor woman look like a drooling fool, over her Time Magazine cover comparison of Trump to Hitler, by suggesting 'we should fucking examine this shit, to avoid making mistakes.' Tucker was relentless in his assault and offered no quarter, only the black flag.
She delved into Trump's EPA pick as being a shill for BIG COAL and how Bannon is a white supremacist and how HATE CRIMES are on the rise again — in lieu of Trump.
Perhaps she's right. Last I checked, all of the hate crimes being committed were from the tolerant left. Even still, this was another magnificent display of verbal annihilation.

If you enjoy the content at iBankCoin, please follow us on Twitter