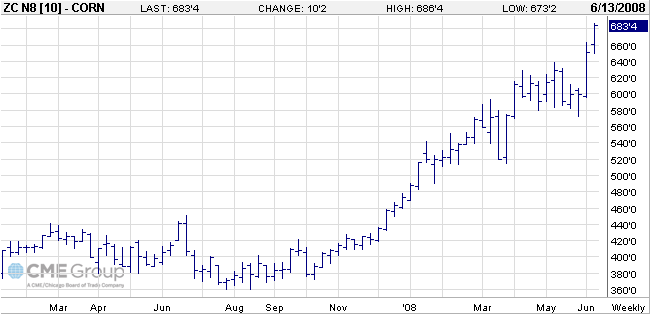 And, I'm sure, the farmers who grow this shit are batshit "clown crazy" too. Who did I think I was, declaring a "top" in corn a few weeks ago? Should I ever try that again, feel free to internet smack me. That was plain ol' "southern dumb" of me. So sorry.
The other side of this corn coin is very ominous. With prices gapping like this, people can't buy food and shit. Also, it means the ethanol producers, like [[VSE]], [[AVR]] and [[PEIX]], are screwed. And, restaurant stocks are gayer than a 3 legged sculpture of Michael Jackson.
Within the eateries, short [[CMG]] and [[BWLD]] come to mind. Remember, the price of fresh chicken wings directly correlates to the price of corn, since those little critters eat corn feed.
Feel free to add your doomed restaurant stocks in the comments section, or not. Either decision you might make is perfectly acceptable with me.
If you enjoy the content at iBankCoin, please follow us on Twitter