I'm betting it is.
$APRI has this special ointment that will give you an erection if you are not suitable to take Viagra; theoretically,  you escape all the side-effect of Viagra.  I traded and made money on this one before and I believe its time has come again.  They have partnered with Abbott to launch their boner-medicine, Vitaros, in Canada.  They are expecting a full launch in the first half of this year; thus, giving that it is April already, can news of coming full launch be the catalyst to drive the price up?  Please click here for more information if you are interested.
Meanwhile, the chart looks like it is ready to move up.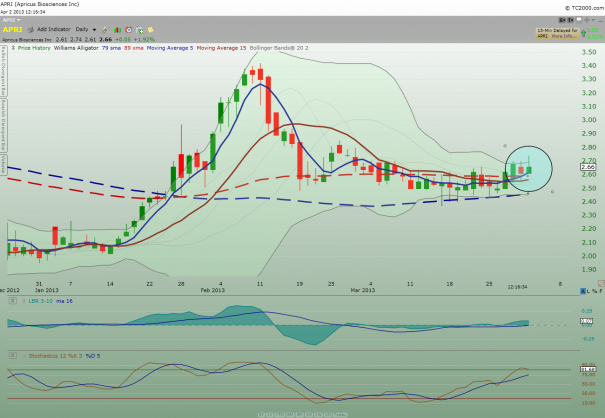 I bought a starter position on $APRI this morning as well.
My 2 cents.
Comments »