Hey fella, you misspelled mankind! 
Oop! I meant the stock Mannkind ($MNKD).
This one is a biotech stock which I have shy away in the past because they have this inhalation for diabetes medicine.  I was thinking, "who want to inhale insulin into their lung for diabetes?"
But then I asked myself, "but isn't that how people get high on pot anyway?"
Of course!
So, giving the daily chart showing a breakout; I bought a starter position.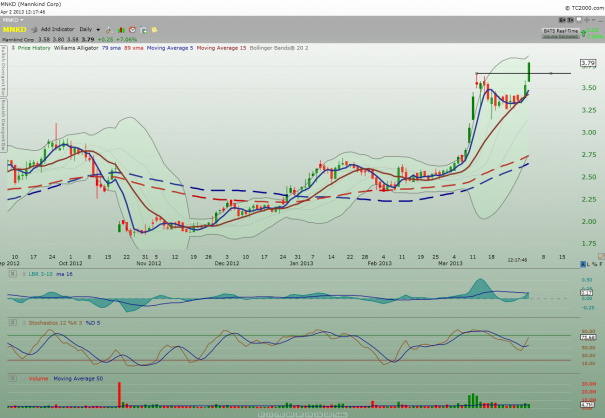 This post is not as timely as my twitter update since I've bought $MNKD earlier than when I'm typing this post.   I got pulled away not too long after I bought.  Therefore, please follow me on twitter if you want a timely update on what I'm up to.
My 2 cents.
If you enjoy the content at iBankCoin, please follow us on Twitter