While everyone was focused on Bitcoin and $AMZN nearly touching $1000, $TSLA was quietly in the rear breaking back and closing above the 20 day moving average. This move comes in the face of another hit piece released just yesterday on the stock.
Take a look at this beauty below. Today's low gives you a clear exit point should the trade go south, but prices look to be headed straight to 52 week highs from here.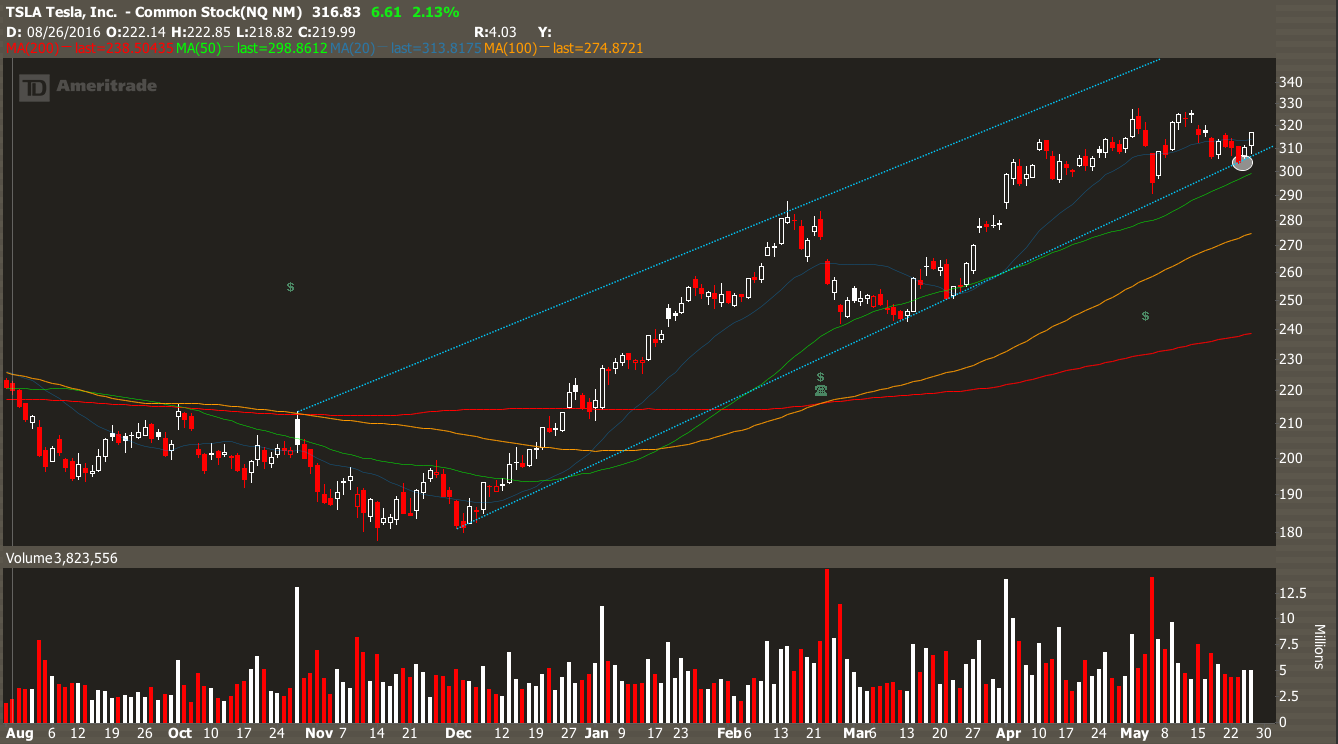 __
Elon Musk has an incredible vision for Tesla and the future, one that seems to be coming together perfectly. As one analyst said today, if $TSLA can hit all of their targets, this is a $500 stock.
Over the long holiday week make sure to give Elon's TED talk a listen. It's a glimpse into your future. Buy dips in $TSLA for the foreseeable future.
If you enjoy the content at iBankCoin, please follow us on Twitter