Watching this tape reminds me of Dennis Green's famous video:
It's amazing to me that the Russell is already back to the top end of the range, the same one it broke down from early in the week. That's the kind of market we are in, one not to bet against.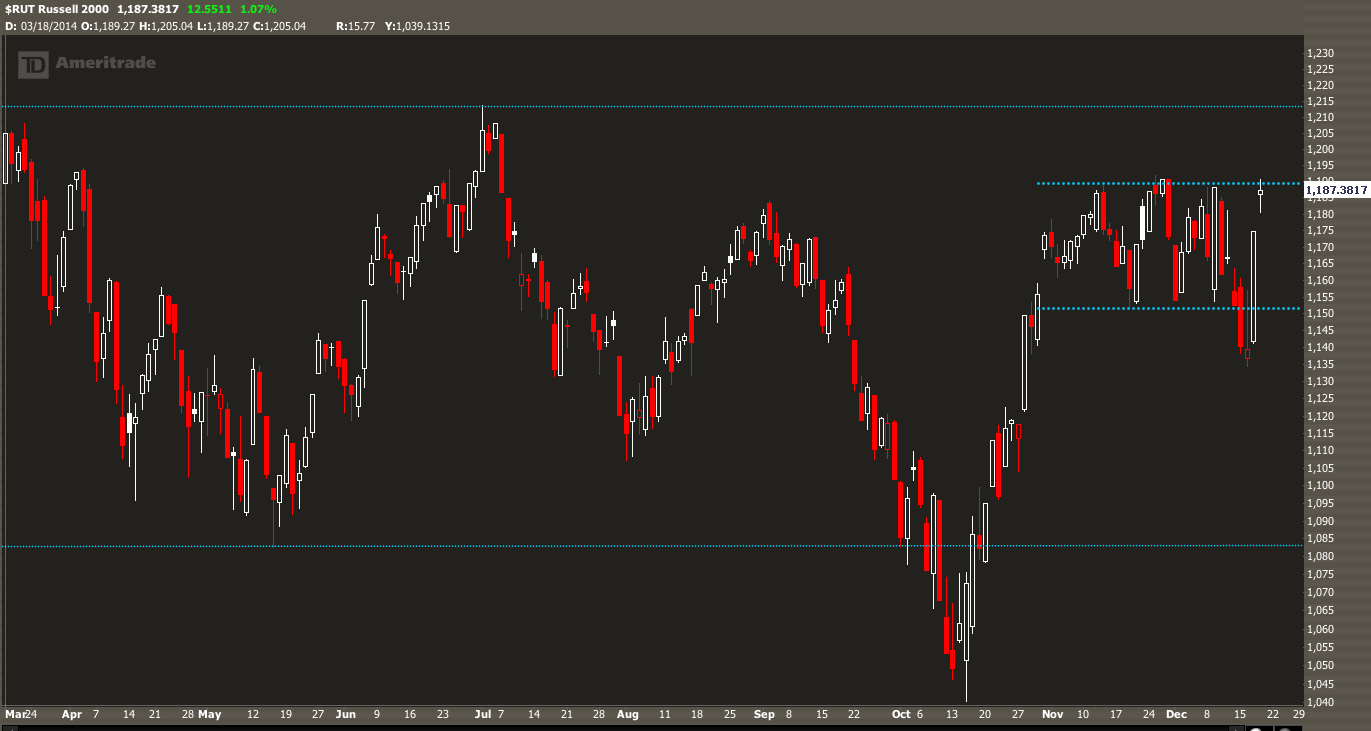 _____
With oil rolling over here, one is tempted to go out and buy some TZA (short the Russell) given the chart above. But, for me, I want to limit mistakes at this point so I will do nothing here.
From today's hybrid list we have a few standouts: WDAY, FEYE, SHLD, DRYS, DB, & P. WDAY & FEYE are my favorites, with FEYE looking ready to go on a gorilla run. Here are the top individual hybrid movers on the day: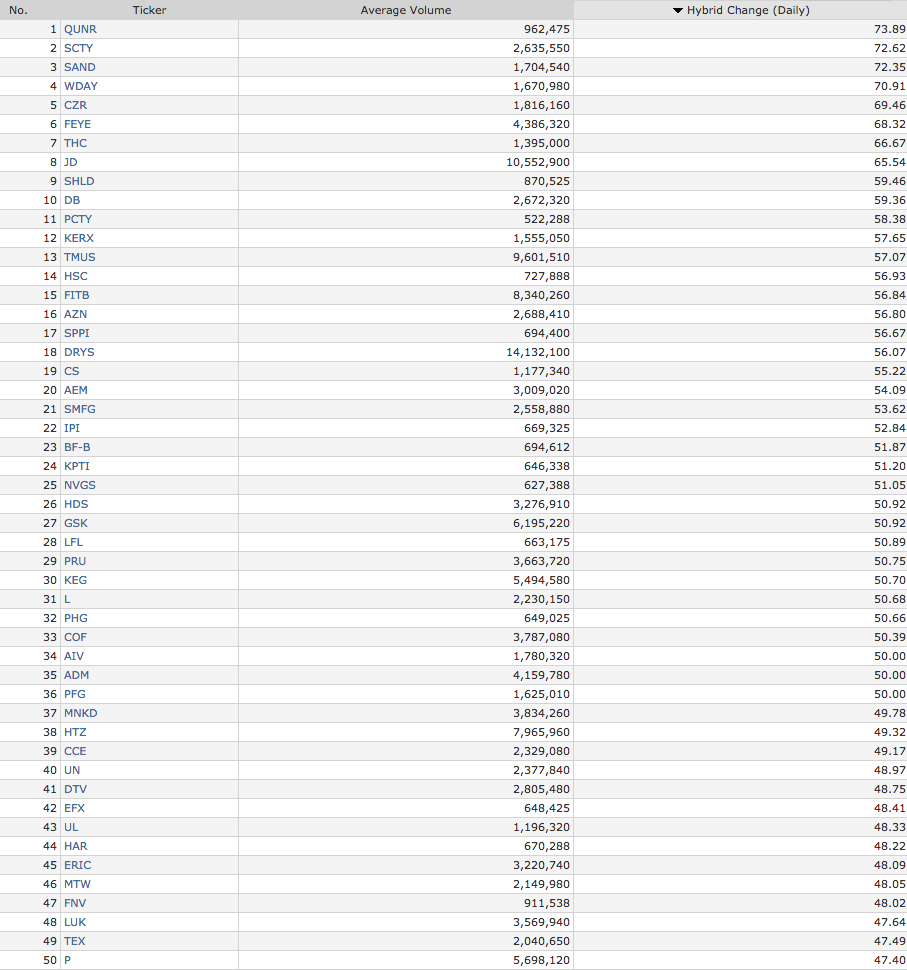 ______
Last night's trade ideas worked well with CYBR ripping intraday. However, the overall gap in the market made them hard to play. I'll be back later tonight with some more ideas from Friday, hopefully the list is as successful as it was today.
For those that feel like chart surfing, here are some notable movers on the day: CLICK HERE FOR CHARTS.