It's been a while since we had a day similar to today…the end of December is the last I can remember.  In my experience, it's easy to get complacent and simply become accustomed to the market marching higher day after day without realizing that kind of nonsense is completely unsustainable.  Eventually there will be days where the market gives back…unless 5% monthly broad market gains are to be expected?
Anyway, here are the top 10 stocks on my watchlist:
These are daily charts unless noted.  You can access the weeklies by clicking on the ticker symbol, at which time you will be taken to the chartpin page of the corresponding stock.
Enjoy:
(Ticker, watch price)
10. PCL, 50.60
Weekly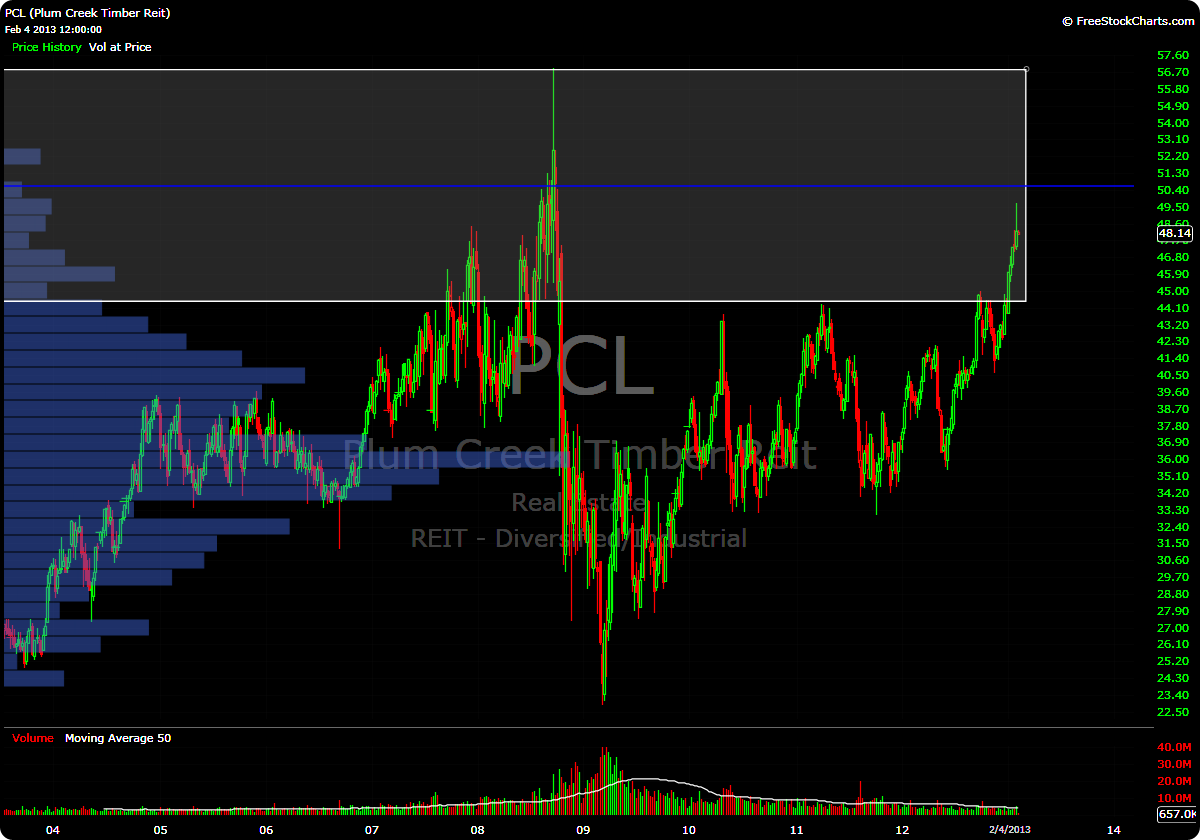 9. GE, 23.30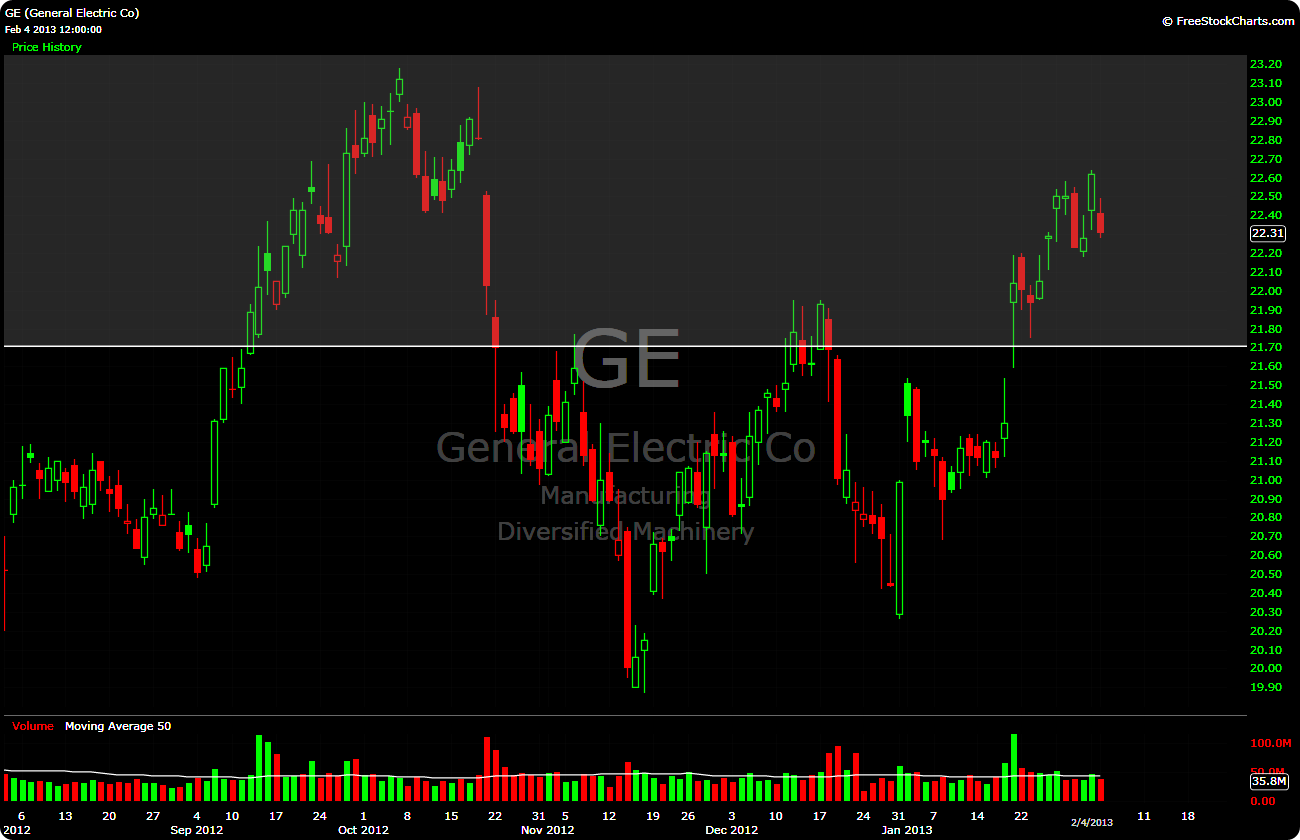 8. MGA, 54.20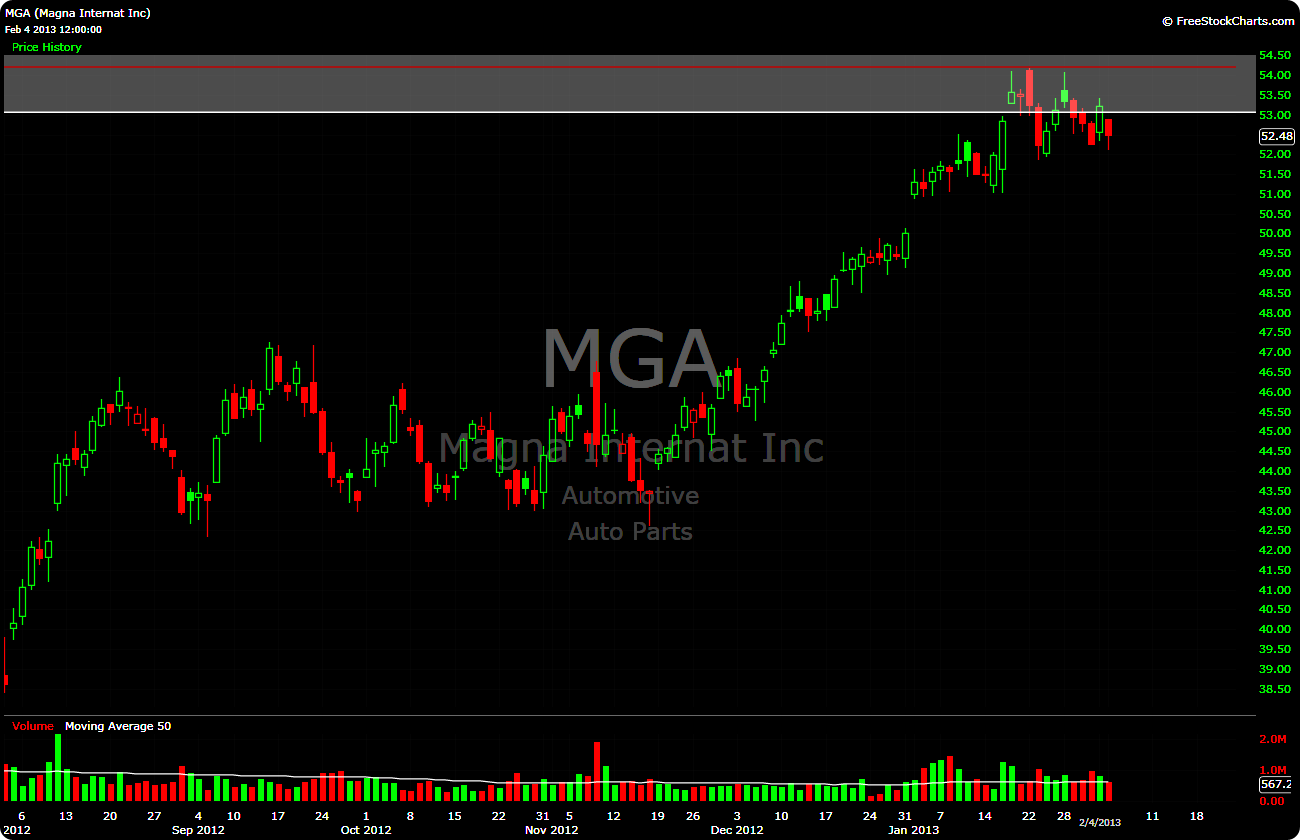 7. BG, 82.00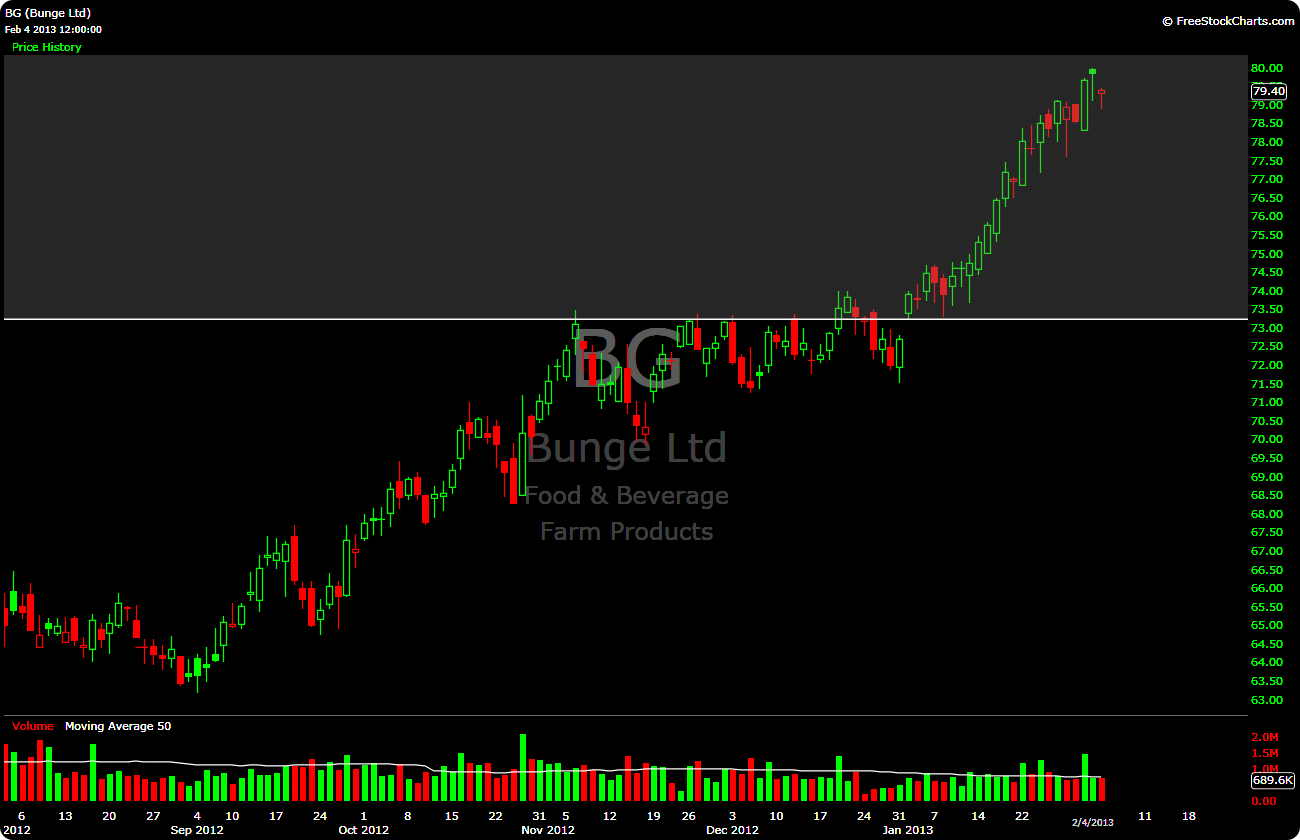 6. CVD, 68.90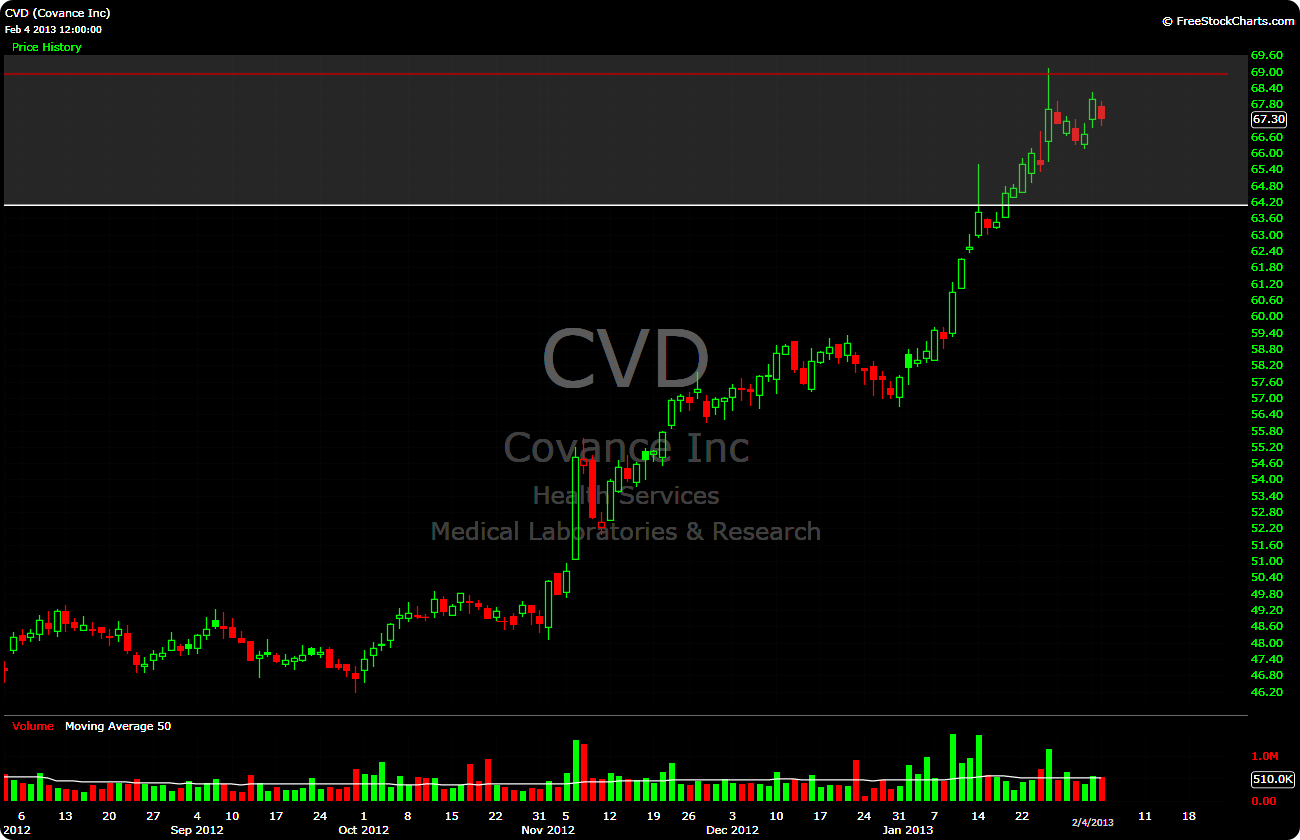 5. CBI, 52.40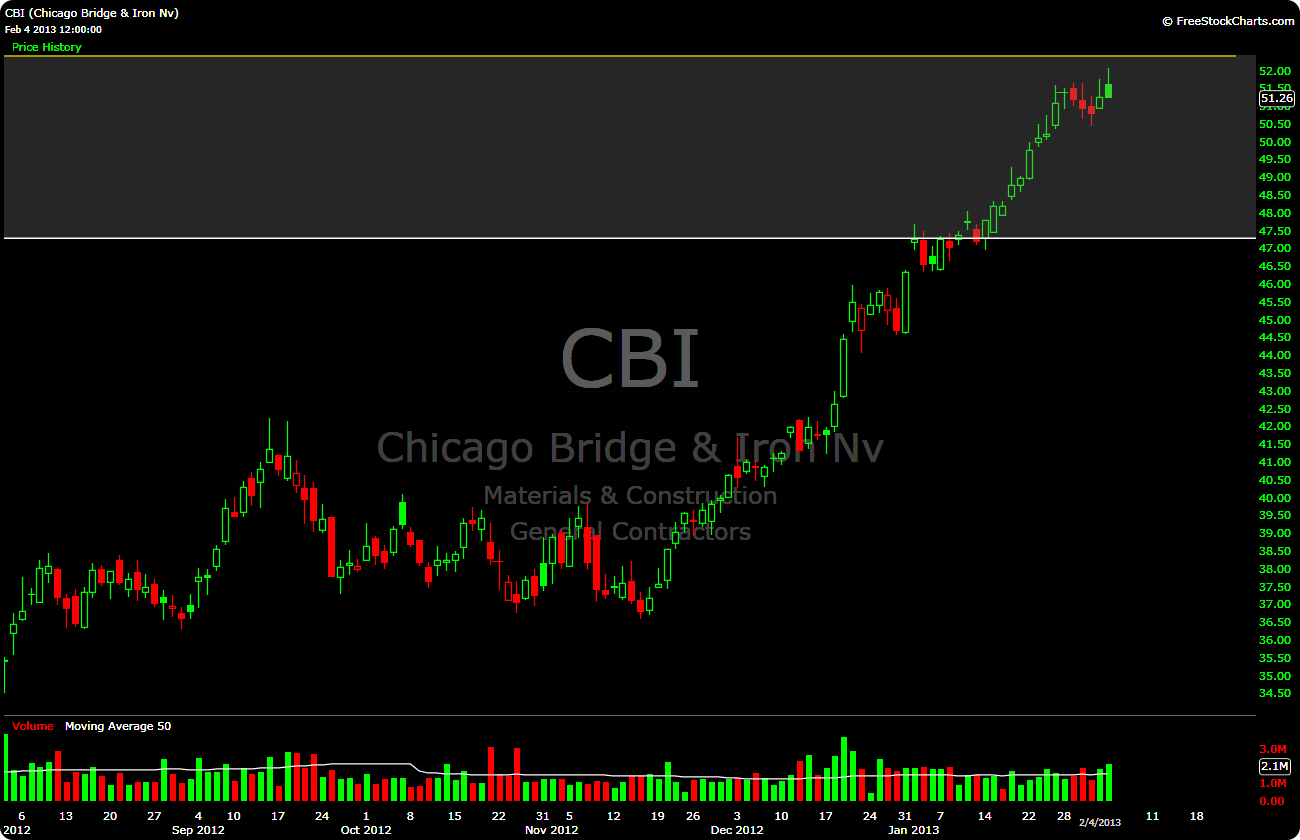 4. RWT, 19.40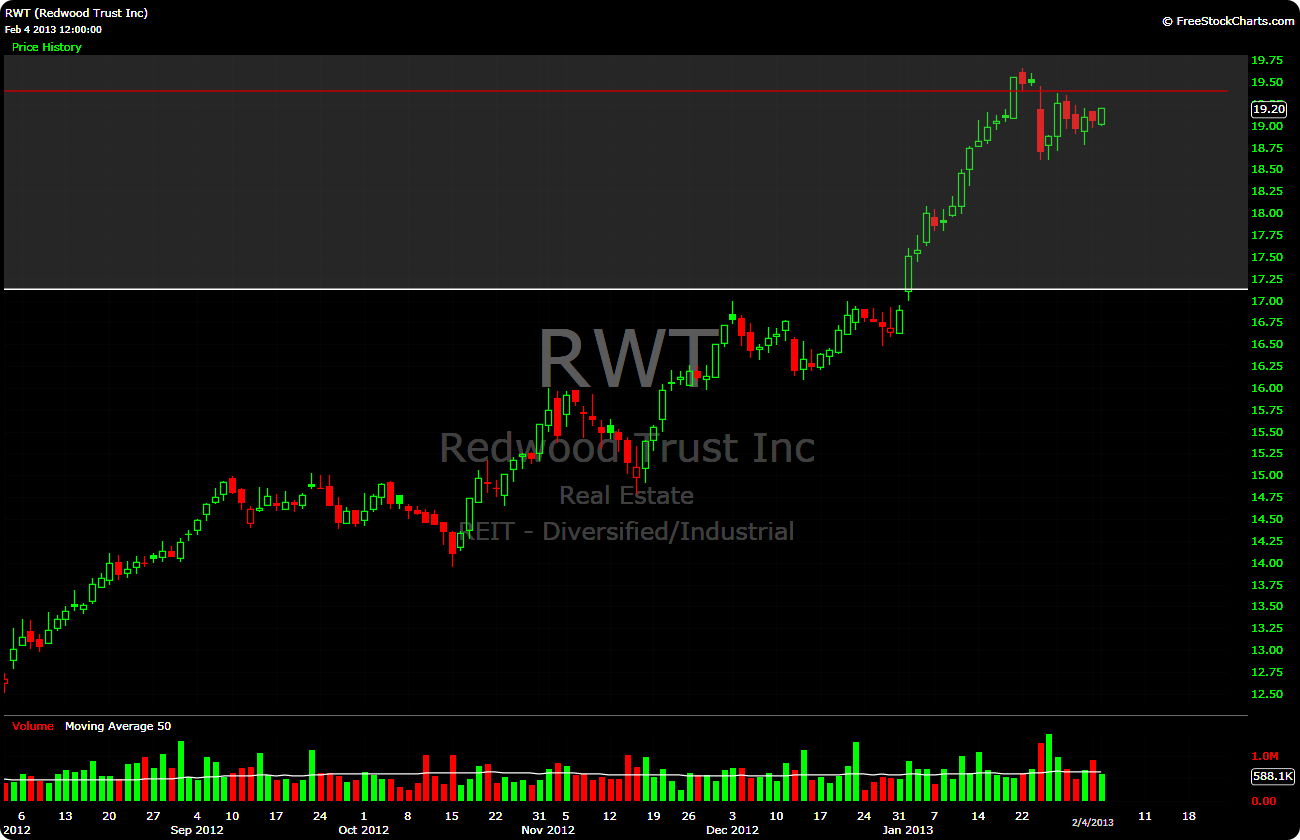 3. GTN, 4.10
Weekly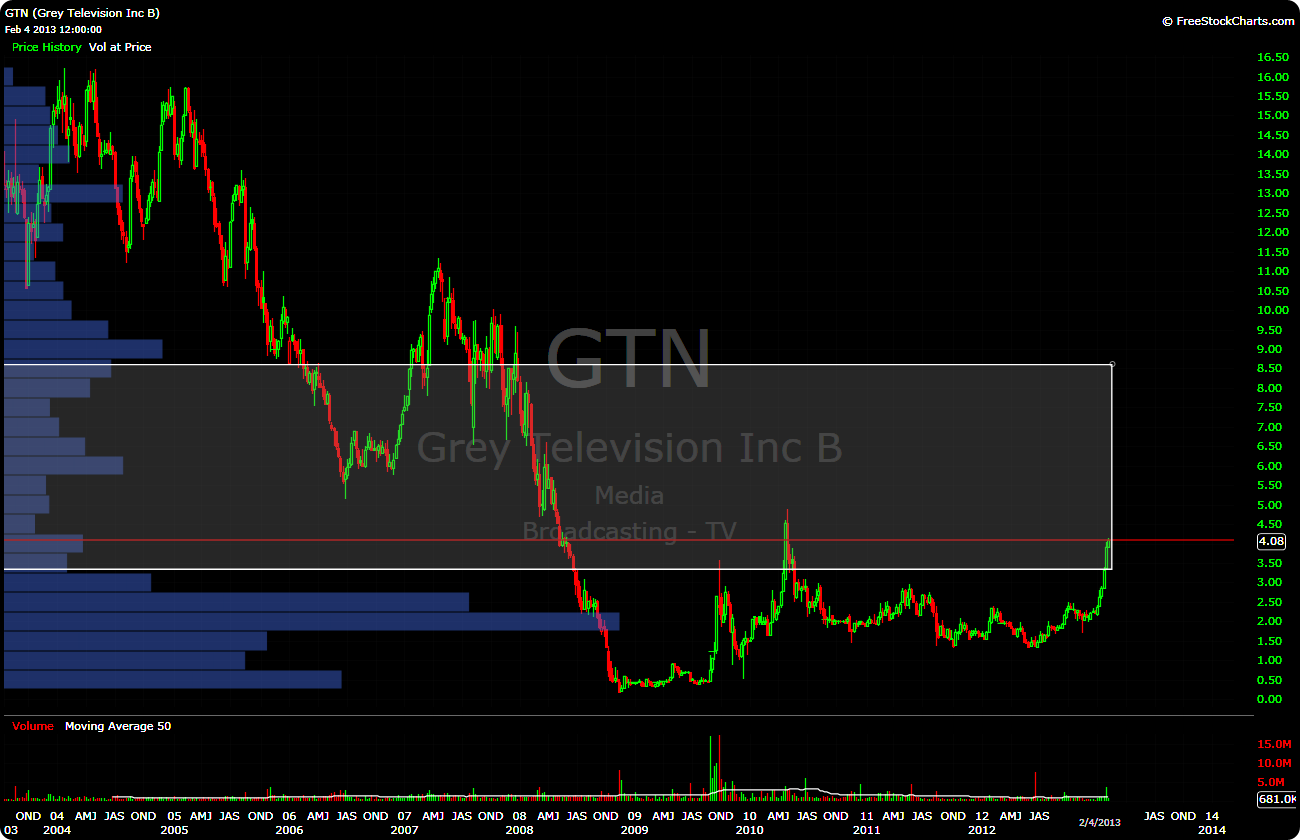 2. DEPO, 7.00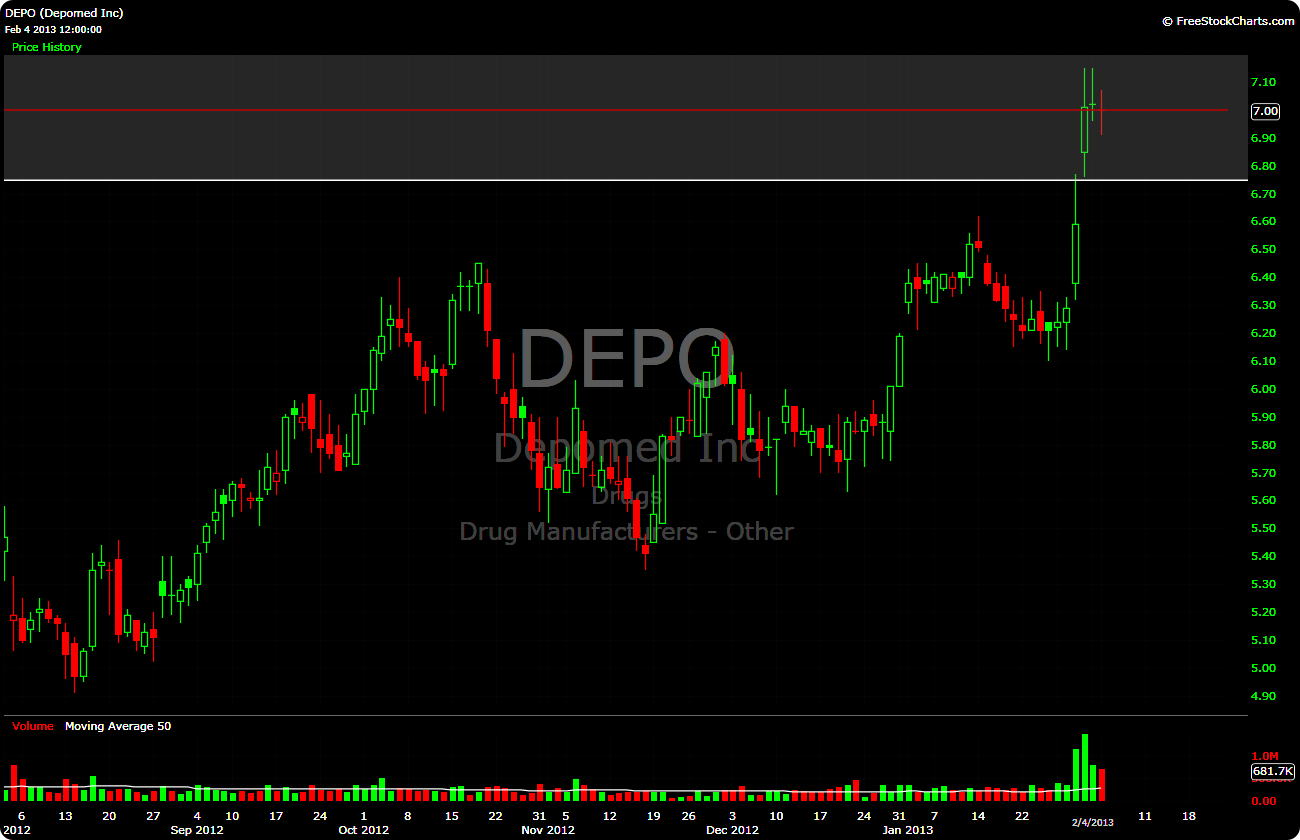 1. ALJ, 19.90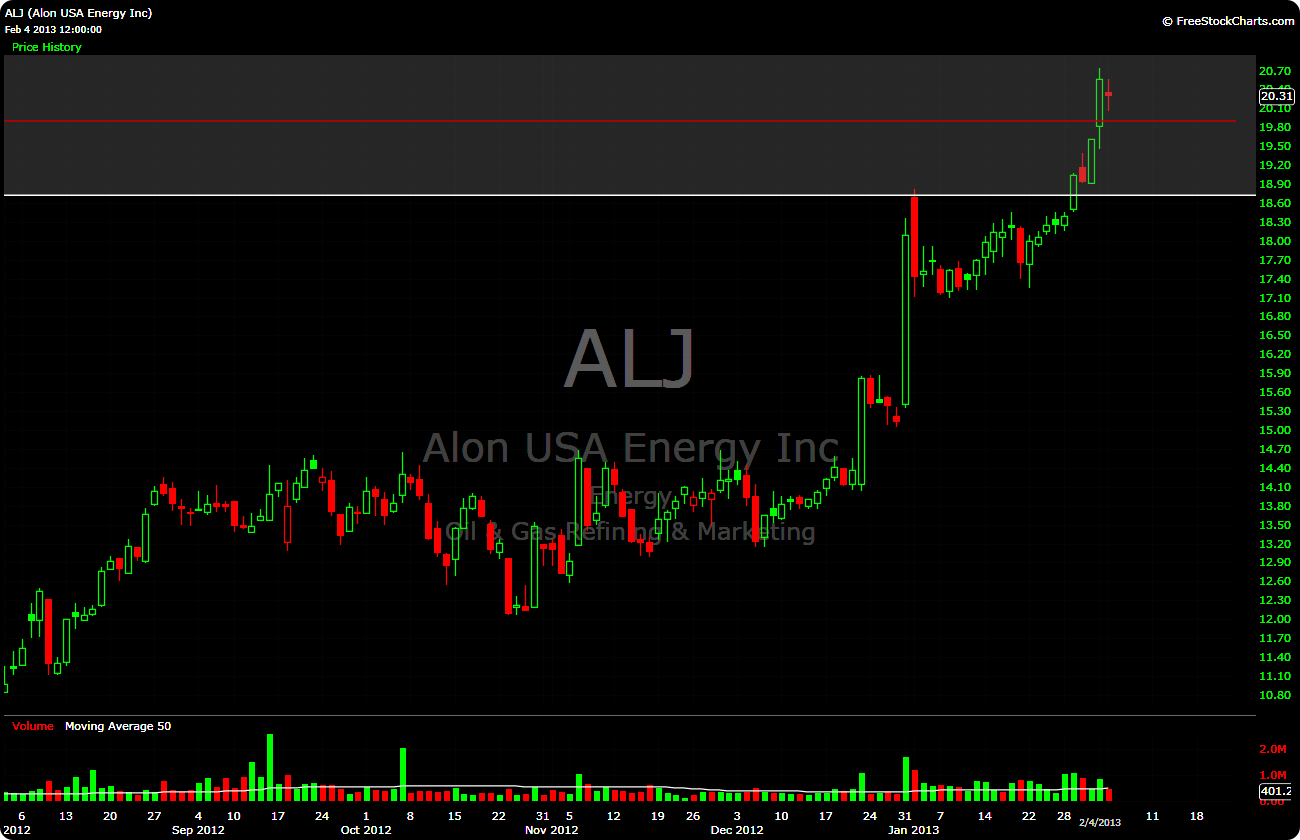 I'll be back in the a.m. with some thoughts and a portfolio update.  Enjoy your evening.
-EM