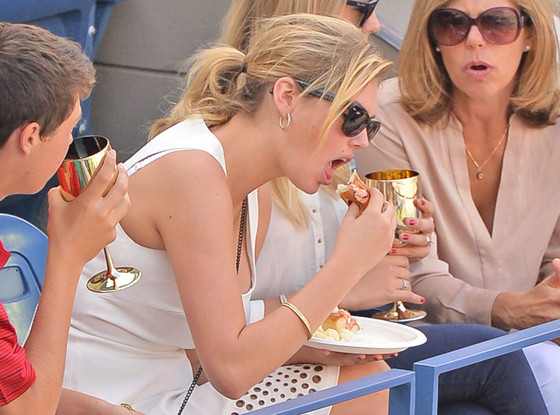 Let's let Ms. Upton eat her food in peace–The poor girl has had enough of her privacy invaded this week.
As for the market, the small cap look from this morning of the running rising channel since August now sees price at the bottom rail.
On shorter-term timeframes, we have a head and shoulders top still in play.
I am standing pat for now, but on weakness have a few prospects in mind.
The coffee long and bond short are still working according to plan.
What are you trading this afternoon?
________________________________________________________________________________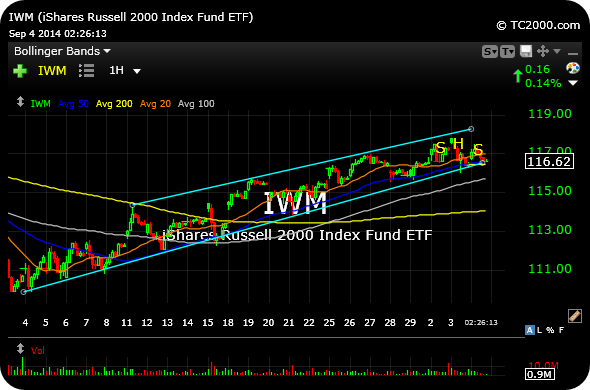 Comments »