When I'm willing to quote Jim Cramer in my title, the news I'm carrying can only be of such a variety, of such a lofty level, of such unrivaled immaculateness…
RGR just announced $1.20 earnings per share, when analyst estimates were at $1.01. The $1.01 number was already, what? 30% above the December original estimates. We're now sitting 50% above the earnings trend that was already justifying $55-60 pricing before Newtown.
I know, you paid "professional" analysts are busy frenziedly scribbling your next hate piece on the firearms industry – I mean, Michael Bloomberg hates guns. Michael Bloomberg…
Do you want to see why you're wrong? Fine, I'll show you.
Firearm sales are not going to collapse, but rather gradually return to pre-Newtown levels (elevated even as they are) because these are the guys who actually buy guns: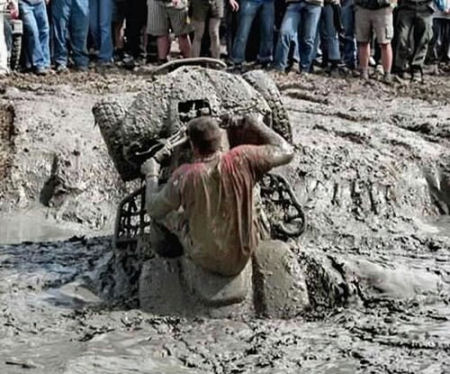 Does that look like a source of rational, informed consumerism? All of your logic…roll it into a ball and choke on it. I told you, mere moments after Dianne Feinstein was finished speaking in the wake of the Newtown tragedy, that the cat had been let out of the bag.
Watch the FBI background checks. While the gun debate remains in the forefront of the public sphere (Washington DC or in any of the States), the panic buying continues. And the gun debate can't get out of the public sphere, because Barack Obama pulled a classic Obama move and opened his mouth when he should have kept it shut. Now, he can't not push gun control, because a loss this public this early in his presidency would shatter any second term agenda narrative, rendering him a lame duck. It may even now be too late.
Maybe just delete that "gun stocks are overpriced" piece you're working on. Do yourself a favor and quit while you're ahead.
If you enjoy the content at iBankCoin, please follow us on Twitter