Such good news. We had the ceremonial bullshit candle post Fed, the last trick to make you believe there is such a thing as a bad Fed meeting.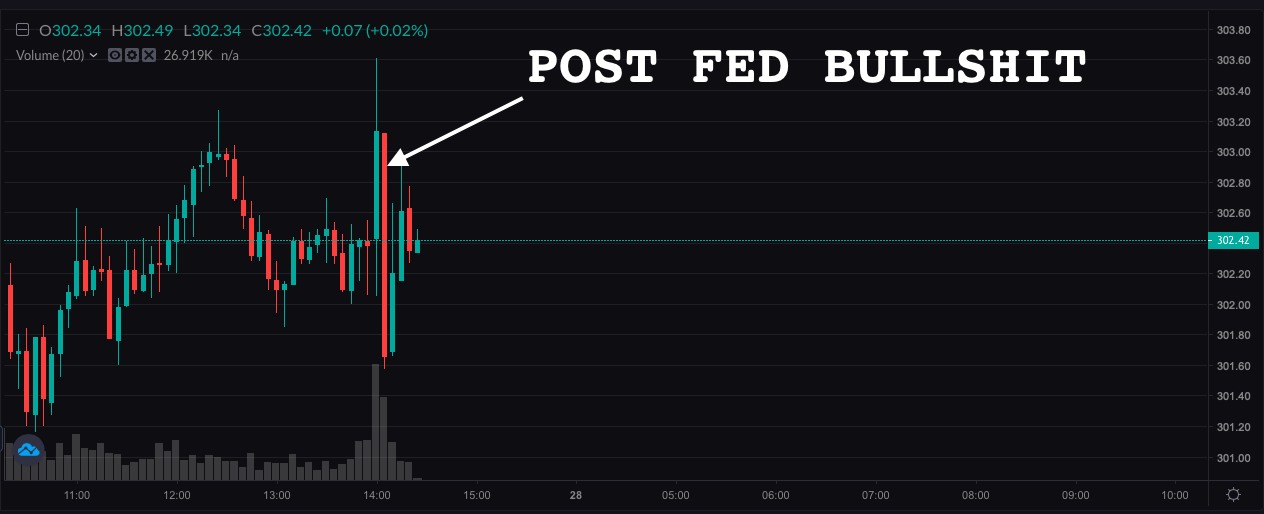 If they hiked by 100bps, it would have been EVEN BETTER than 75bps — because that would've really showed Putin how serious we are about defeating his price hikes. For now, we toil and drudge through them, sending 4 missiles at a time into the Ukraine to create obstacles for Putin. We do not wish to defeat him, per se, but just make it hard for him to achieve his goals. The end result will be: All of Europe is American clay. The China belt and road strategy to Lisbon CANCELED forever and evil Russian gas replaced with American LNG.
None of this is good, per se, for the people of America — but VERY good for large multi national corporations who were CONCERNED with emergent China.
Emergent China is another hilarious issue — a monster of our own creation. If left on their own, it would've taken China 300 years to achieve the level of wealth and technological advancement, thanks to western transfer of money and IP. Now we have a brand new adversary, one that will ensure ROBUST budgets at the DOD for decades to come. This is what's important, after all.
Bottom line: MONKEYPOX is on the move but the name is hurtful to the gay men who catch it. We're just gonna have to change the name in order to protect people.
NYC "HEALTH CZAR" WANTS NAME OF MONKEYPOX CHANGED BECAUSE IT OFFENDS PEOPLE pic.twitter.com/wjY3N867Av

— The_Real_Fly (@The_Real_Fly) July 27, 2022
If you enjoy the content at iBankCoin, please follow us on Twitter