Last week the imbeciles at the EU announced a new round of sanctions against Russia — banning the importation of Russian gold. This will do absolutely nothing to Russia. And it should be noted, Russian oil exports have SPIKED since the war began.
RUSSIAN EXPORTS BEFORE AND AFTER WAR pic.twitter.com/0pabBjqr9w

— The_Real_Fly (@The_Real_Fly) July 3, 2022
In the midst of all this, the fucking weirdos from Australia took the time to warn us about how climate change would cause VIOLENCE against women —- or people who IDENTIFY as women.
WHAT THE FUCK HAPPENED TO THE WEST?
pic.twitter.com/u3RmEsevRp

— The_Real_Fly (@The_Real_Fly) July 3, 2022
Listen to me.
We are led by morons. I know statements like that usually drip with Dunning Krueger and I am not saying they are academically dumb people. What I am suggesting is these people, ALL OF THEM, are in fucking fantasy land — like spoiled rotten brats who've been entitled to have their way for so long they lost contact with the real world. These are not serious people and I don't give a fuck what futures are doing tonight or what the market does tomorrow — I cannot bet long on this sort of leadership.
Late last week Russia moved to seize control of the Sakahelin-2 project. What's that you ask? Nothing really — just a joint project between Russia, Japan and Shell —- adding up to 10% of Japan's total LNG imports and 4% of the global supply of LNG.
You can see why these people want to Balkanize and destroy Russia now, can't you? It's a fucking goldmine and their control over natural resources leaves the west in an unbearable position —- all because NEOCON SCUM needed to have their filthy hands in the Ukraine.
What exactly do we get out of this fruitful relationship with the Ukraine, aside from Trump getting impeached and Hunter Biden getting $80,000 per month in bribe money?
HOW ABOUT THIS FUCKED FACES?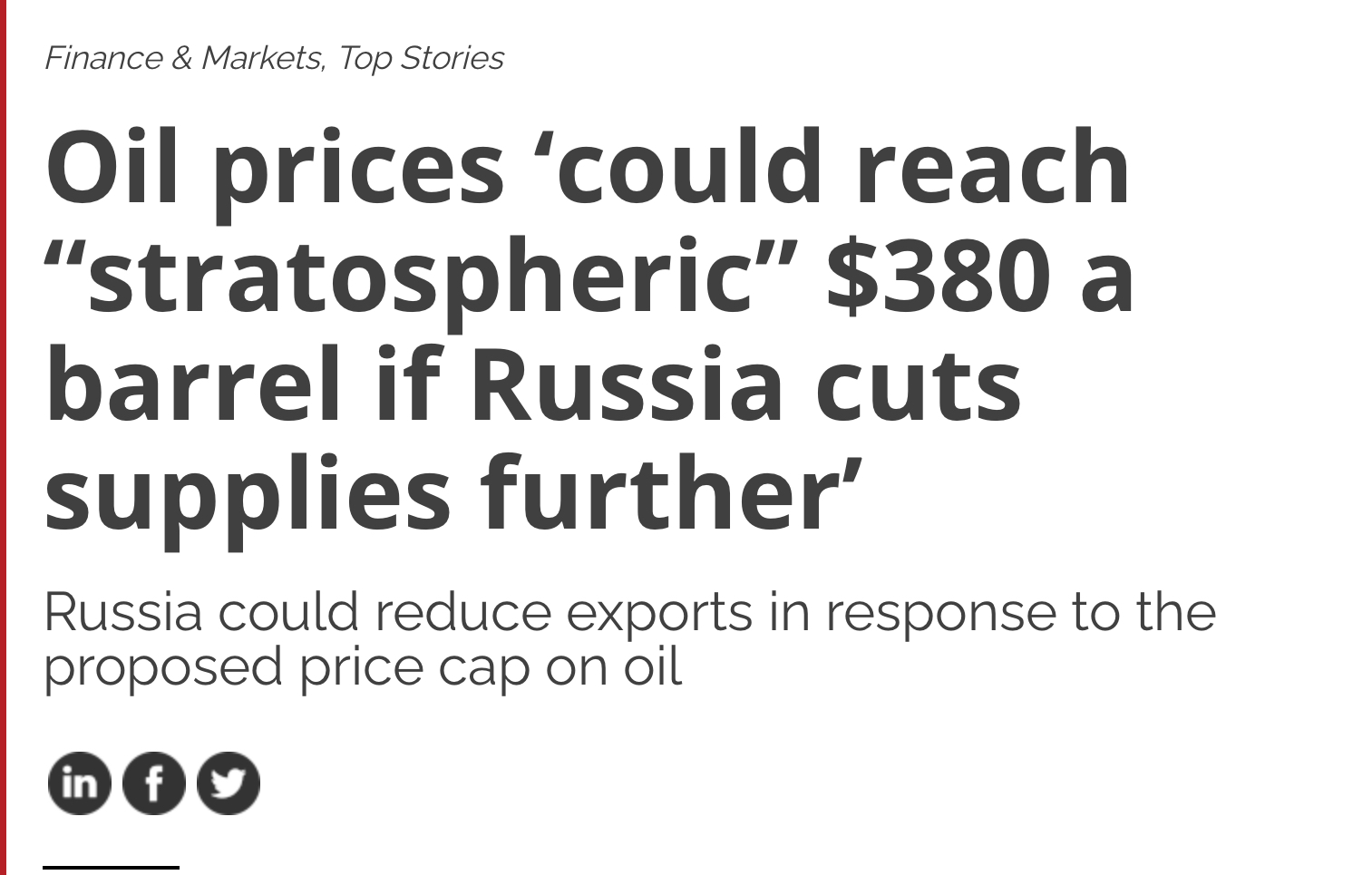 At this point the answer to one Russian victory after the next is $1b per week in funding without oversight to the Ukrainian government, in what appears to be bribes to keep them from fleeing. This policy is as inane as it is evil, purposely dragging out a war that is UNWINNABLE. No matter how many wonder weapons we send to Ukraine, the geography of the battlefield will always favor Russia. Logistics win wars, not wonder weapons.
The logical thing to do from day 1 and even before the war started is to come to terms with Russia. But that wasn't what the neocon scum wanted —- instead favoring 100 year old blood feud and grandiose designs to turn Kiev into their new play toy. The whole ordeal wreaks of desperation and delusion, typical behavior of people who are mentally disabled.
I'd like to think the COVID-19 vaccines caused this cranial dysfunction malady and this is the reason why the idiots in charge keep doubling down on poor bets. But sadly, it's a lot more perverse than most understand and the stakes cannot be higher. As the entire western world ebbs into a volcanic pit of boiling magma —- we are most astutely concerned with the well being and happiness of TRANSVESTITES — especially for children who are readying to make the plunge into self mutilation and drugs because nothing says AMERICAN APPLE PIE like Johnny cutting his dick off on his 16th birthday and having giant floppy tits surgically implanted onto his scrawny body all in the name of progress.
If you enjoy the content at iBankCoin, please follow us on Twitter