I don't know why I didn't buy it when I saw the news. But Trump is coming public via a SPAC — launching a new media company that is bound to make Fox News look like leftist SJWs.
TRUTH SOCIAL SIR!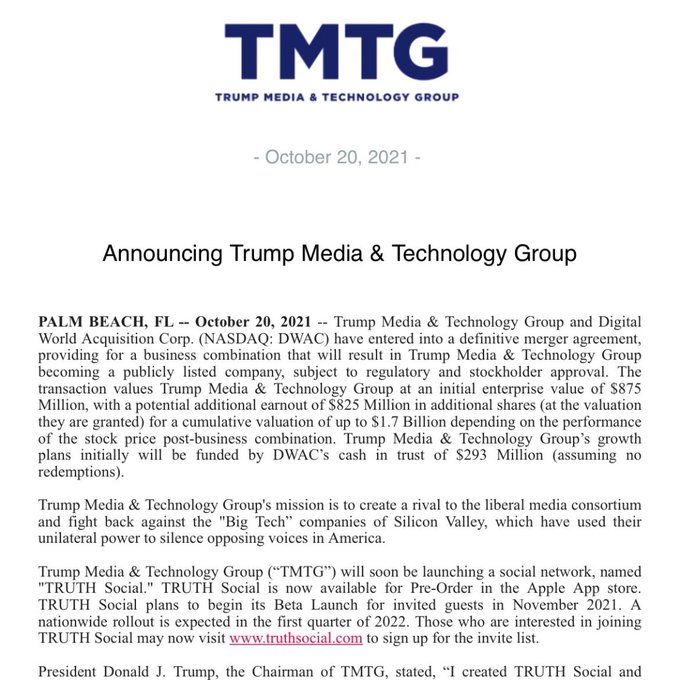 This is all very reminiscent of the HBO show Years and Years — a great mini series but I do not recommend it for people who are prone to melancholy. Holy fuck.
Question now is: who will jump ship to Trump? Hannity, Tuckered Carlson? The list is practically endless — as Trump moves in financed into a field that is ripe for poaching.
Does the stock continue higher?
Hard to buy after such a big run up. Nonetheless, I've seen dumber moves in stocks based off nothing. At a minimum, there is something here. Granted, an eventual bankruptcy is a foregone conclusion — but we are in pre-revenue stages so it's all concept and dreams now.
NOTE: Right wing media plays SALM, MDIA are also soaring.
If you enjoy the content at iBankCoin, please follow us on Twitter