I've written that exact headline countless times since 2007. China is always collapsing, yet never actually collapsing. Today's latest salvo into world ending financial apocalypse in the "this time is different" narrative is EvErGrAnDe — big dumb HK developer whose business is 100% fucked and so are their creditors. Wow, I guess China and HK will just let this one fall thru the cracks and collapse the entire country with it, yes?
Evergrande employs 200,000 people and has $300 billion in debt and its stock is at new lows and barreling to zero.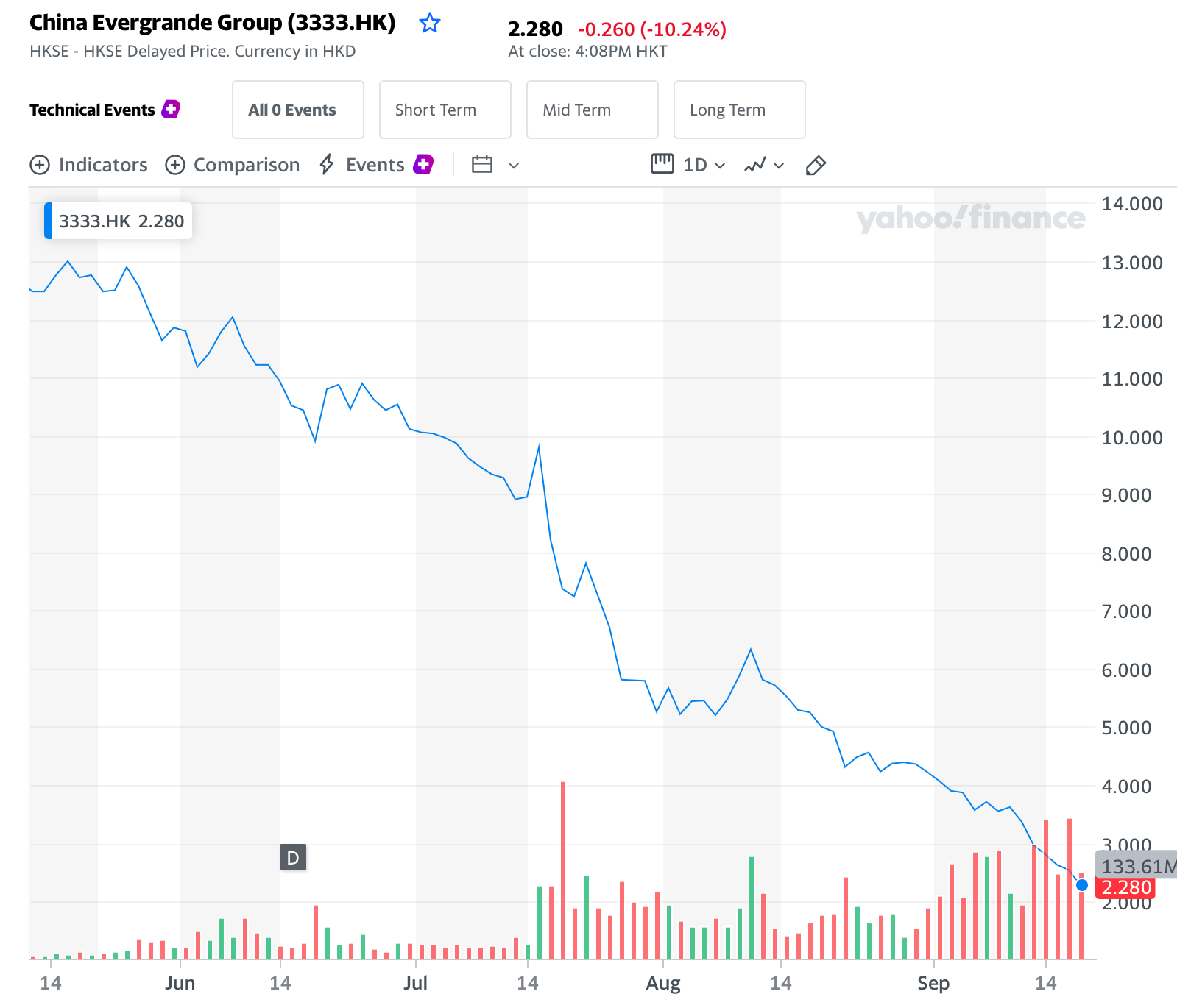 This did not happen overnight and people in the industry knew this was happening for months. Why is this important all of a sudden? Who fucking knows? Maybe now people felt like it mattered and now we're all so scared, with Dow futures HAMMERED INTO DUST -600.
Nevertheless, I think it's important to understand that this is too big to fail and China is more than likely to bail them out soon. In the interim, perhaps we can gin up some more fear in order to get the blood pumping, prepare for a seasonal September collapse followed by an October bump.
Early going both PUK and CS are hammered and I suspect if this drags out we'll start to hear of exposure and who stands to lose, which I think is just about every major bank and insurance firm in the world.
The risk of shorting too heavily into these sort of squalls is we already knows how it ends: one giant bailout and massive rally to celebrate more central bank rigging.
If you enjoy the content at iBankCoin, please follow us on Twitter