The data is clear. Sell in the pre-market or as soon as the market opens and escape the hellscape of this chopped up tape.
Here is the hourly seasonal data for September, courtesy of Stocklabs.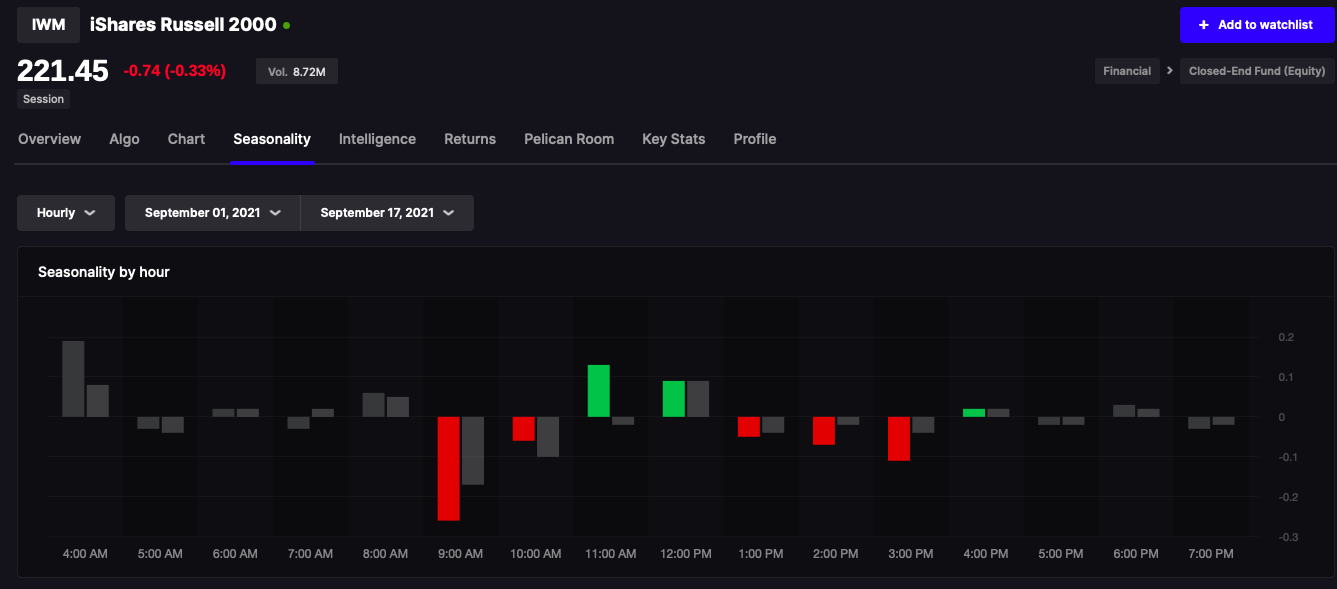 While it's true we are OS and I very much rely upon these mean reversion algorithms for my trading, my eyes do not lie when I view 0% breadth today in a sundry of industries.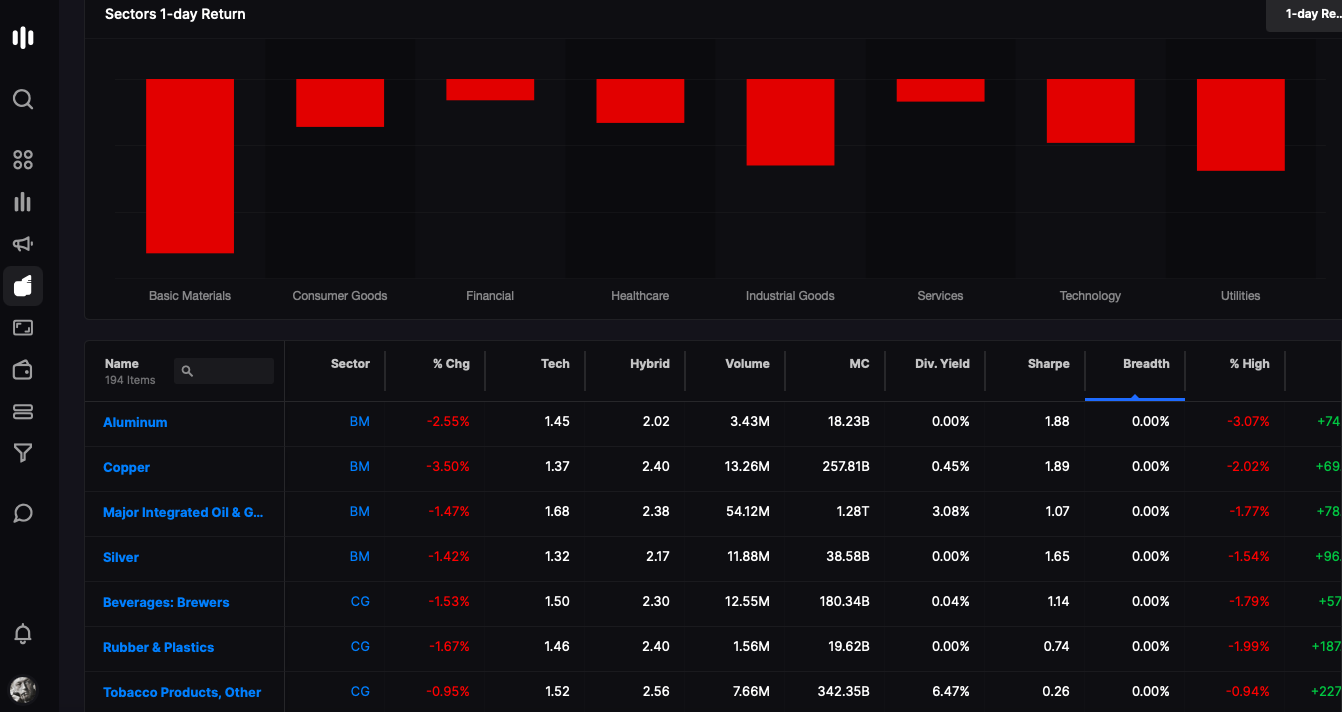 Because of that, amongst other things, at the moment I an 78% cash and the rest short via inverse ETFs. This could flip on any uptick and I am not committed to selling short in an oversold tape. Nonetheless, and this goes without saying, trying to manage longs in a tape with just 16% of tera caps up for the day and about 50% of the pennies — it is hard. This has been brutal for anyone chasing momentum on an intra-day basis and it's not too late to start practicing a more swing trading stratagem, whereby selling at the open is the preferred mode of management.
I think at some point we have a ripper in this tape — maybe a 3% day. But on a Friday following a week of chop and an array of industries at 0% breadth, I do not think it's happening today.
If you enjoy the content at iBankCoin, please follow us on Twitter