I'm gonna do a brief rundown of the past week and also touch upon ETH and its squeeze higher. For the week, as you can see from the image below the top stock plays were crypto derivatives — names like MSTR, SI, RIOT and FTFT — thanks to risk on in cryptos. Second was GARP (growth at a reasonable price) and we also had COVID-19 related stocks do well, thanks in large part to more fear mongering by our pharaohs.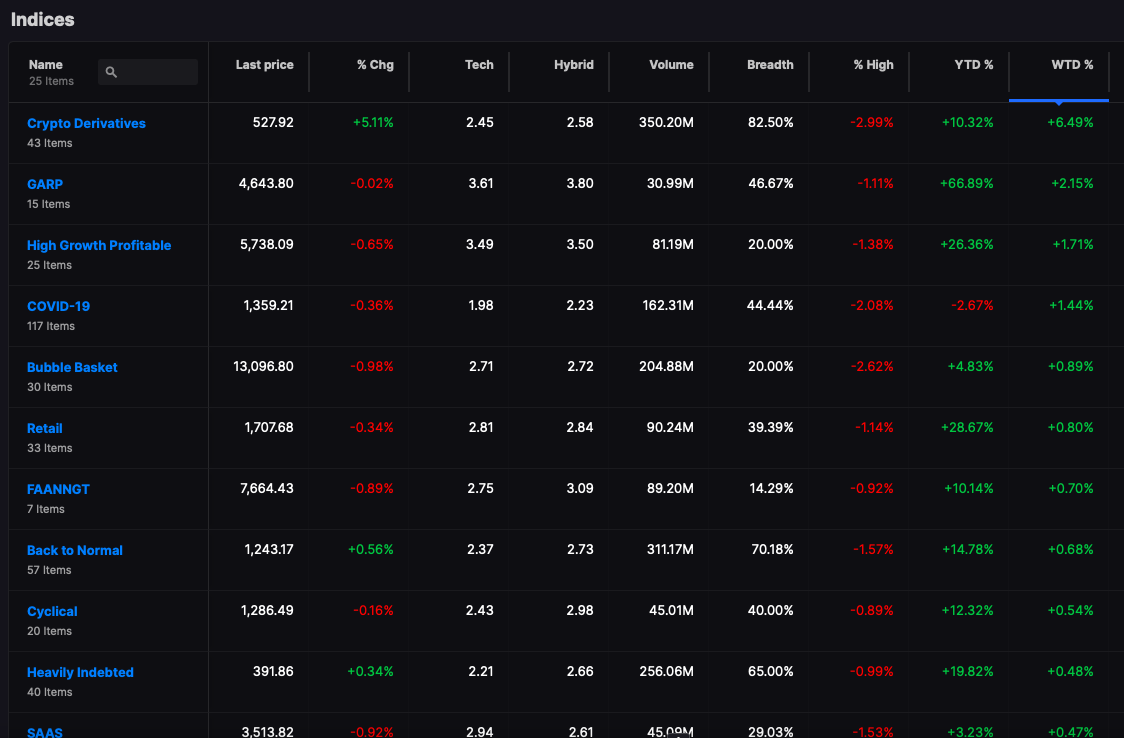 Losers were oil frackers, short squeeze plays and risk averse stocks to a back seat to growth.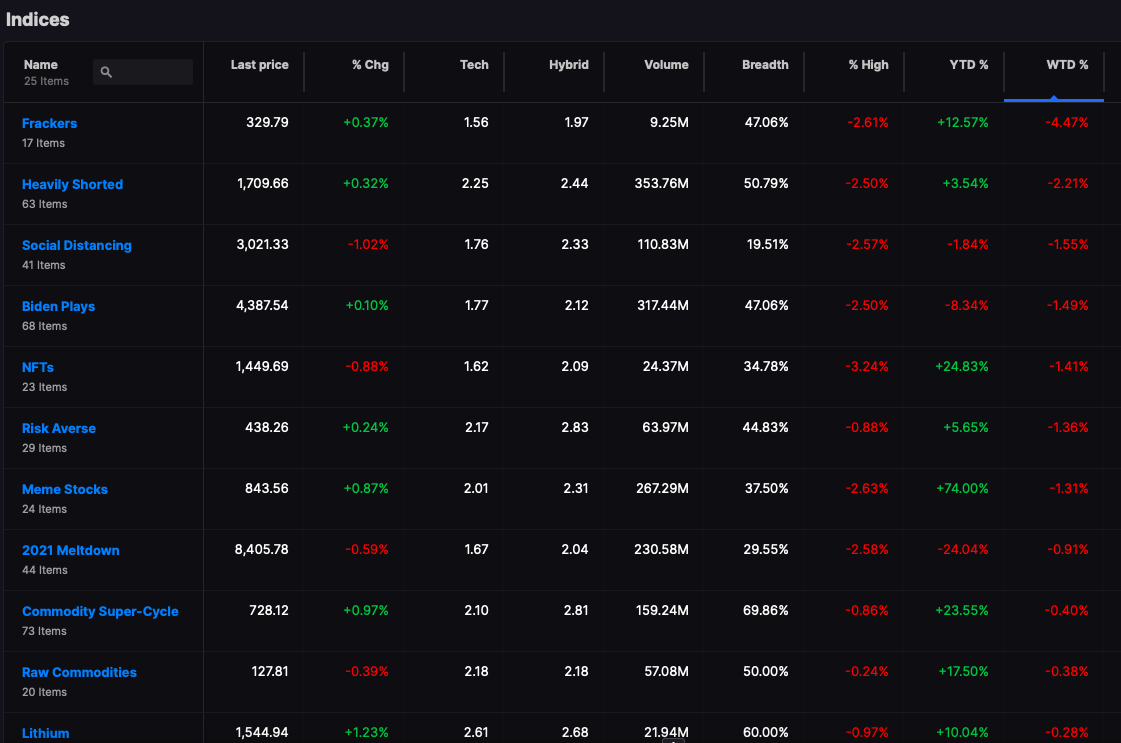 My favorite new tool inside Stocklabs is out Intelligence algorithm, which is declaring a very bullish position for the overall market now. The data below is our algo crossed against the SPY, backtested over the past 6 months — showing a 100% win rate for a 10 day hold and a gain of 1.75%.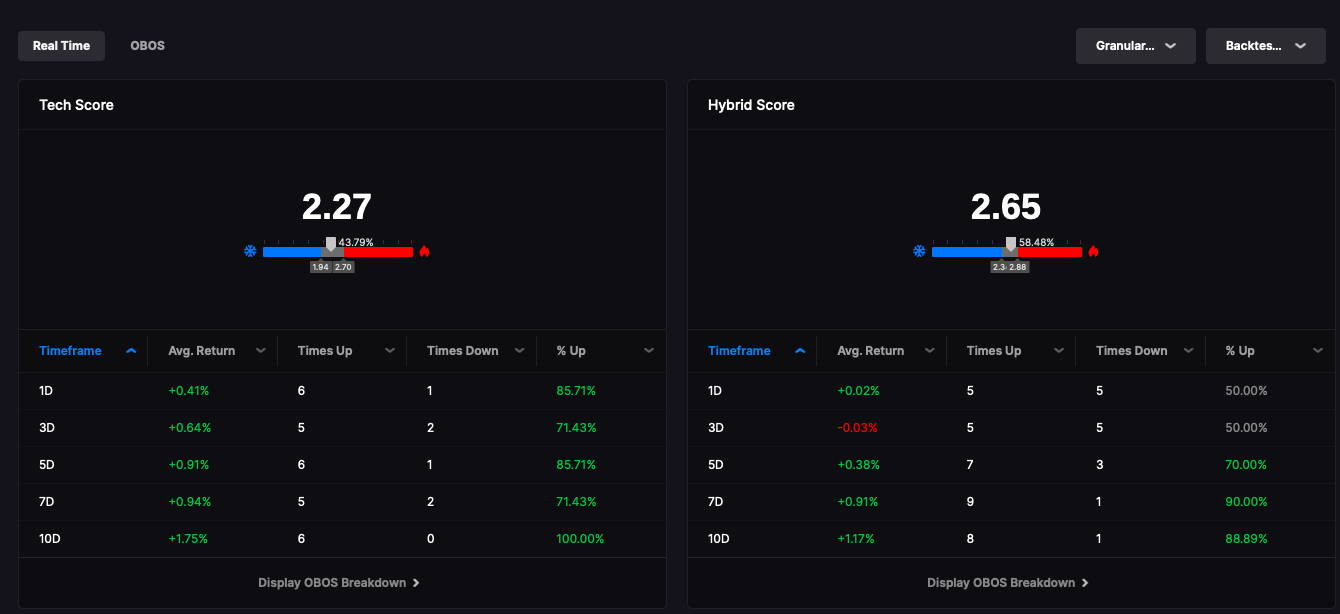 My vehicle of profit is in TNA now, upside small caps — which is very likely to continue higher next week and in fact outperform large caps. We just hit oversold last week, once again nailing the bottom to the exact day.
And here is the oversold stats for TNA, on a 6 month backtest.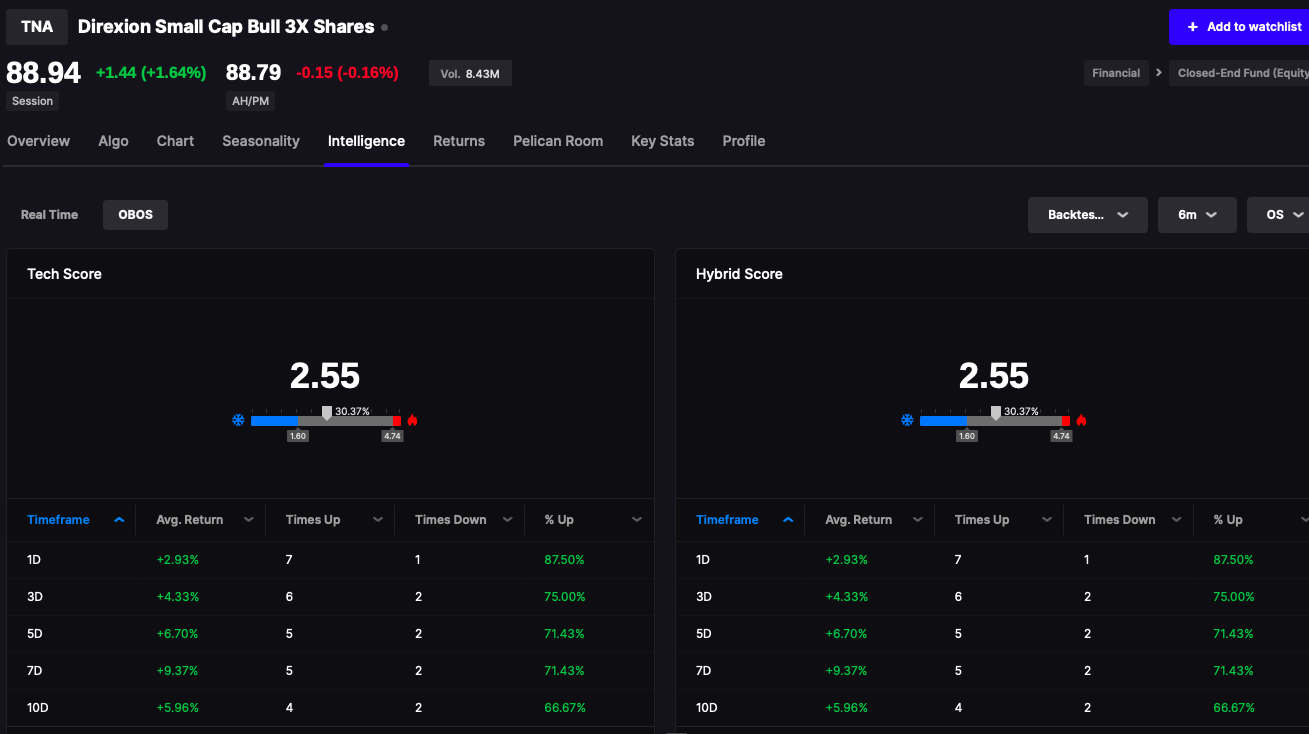 It feeeeels different now with ETH burning higher (double entendre alert!). I know I've been saying ETH would trade higher for what seems like forever — but in reality its only been 1.5 years. It is the best performing asset out there and you ought to be patient with it when it drops. Just last week it was below $2,000 and now it's above $3000, looking like it wants more.
Our pharaohs have desperately tried to dissuade us from buying into cryptos, first maligning it as nerd money, then stupidity, and then criminal. The idea that all people can get behind something and almost completely agree on its concepts, in spite of religion or political background, frightens them. Crypto is pure populism and fuck the Fed and all of the trimmings that come with it — freedom from financial oppression and the blockchain is just a superior place to record transactions. Sure there is froth and this recent NFT buzz is of course stupid. But we're in there beginning stages now and I suspect your grandkids will own BTC and ETH, so you might as well get used to it.
Number one question on your mind is "would you buy here?"
Yes and I would buy more every month for the next year.
NOTE: Citizen Squared with another great recap on Stocklabs. Sub to the channel to learn more about using our toolz.
If you enjoy the content at iBankCoin, please follow us on Twitter